Aftab Pureval, a Democratic House candidate in Ohio, reported to police on Monday the "menacing by stalking" of his fiancée, Whitney Whitis, outside her Cincinnati home.
Since Jan. 28, two days before Pureval formally announced his run, "unknown suspects" have been "sitting outside the victim's house at all hours of the day, attempting to photograph victim, and have come onto the victim's property banging loudly on the door, yelling at the victim and attempting to photograph through the windows," according to the police report.
Pureval, 35, currently the Hamilton County Clerk of Courts, announced on Jan. 31 that he would be challenging Rep. Steve Chabot (R-Ohio) in Ohio's 1st congressional district.
The day before, Pureval and Whitis moved to a home inside the district in downtown Cincinnati. Whitis has put the previous house, where Pureval alleges she was stalked, up for sale.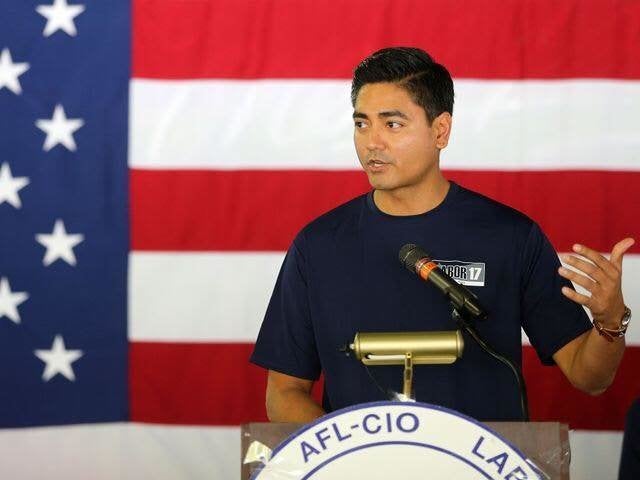 Since the Chabot campaign has already questioned whether Pureval lives inside the district, the stalking and harassment of Whitis outside her home immediately raised the prospect that a Chabot campaign tracker had gotten out of hand. (It is not legally necessary for someone to live in the congressional district they represent, but failure to do so is often a political liability.)
The Chabot campaign told the Cincinnati Business Courier that it sent volunteers to the house to see if Pureval still lived there last Thursday, but had refrained from doing so since then.
Chabot campaign spokesman Cody Rizzuto denied that the campaign was involved with the people who had harassed Whitis.
"No campaign in their right mind would engage in that kind of behavior," Rizzuto told the Business Courier. "That's way over the line."
Rizzuto provided a slightly different version of events in an interview with the Cincinnati Enquirer. He claimed that the campaign had sent groups of volunteers to the home last Wednesday and Thursday, rather than last Thursday alone.
Rizzuto told HuffPost that volunteers went to the house both last Wednesday and Thursday, but stopped going after seeing a "for sale" sign on Thursday. Rizzuto also said that the Cincinnati police had not questioned the campaign about the incident.
In an ordinary year, Ohio's 1st district, which is gerrymandered to include large swathes of GOP-friendly suburbs and exurbs, would be forbidding terrain for Democrats. Chabot, a 4-term incumbent, was re-elected in 2016 by 18 percentage points.
But in a midterm election year that shows signs of becoming a Democratic wave, Ohio's 1st is in play. One advantage for Democrats is that Donald Trump bested Hillary Clinton by a mere 6 percentage points, suggesting that many ordinarily Republican voters refused to back him.
Pureval's entry into the race has raised Democrats' hopes of unseating Chabot. Pureval, a former Procter & Gamble attorney and federal prosecutor, unseated GOP incumbent Tracy Winkler to become clerk of courts in November 2016.
"Steve Chabot has supported everything Donald Trump's tried to do," Pureval said when launching his campaign last month. "He's become a reckless partisan, and he's a central reason why politics is so dysfunctional in Washington, D.C."
The story has been updated to reflect new information provided by a Chabot campaign spokesman.
Before You Go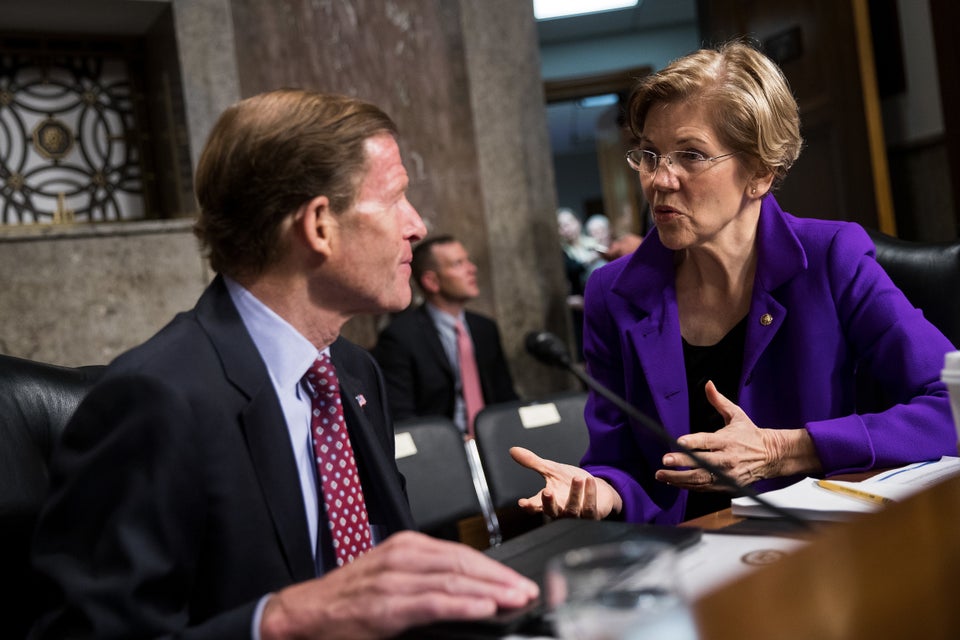 2017 Scenes From Congress & Capitol Hill
Popular in the Community