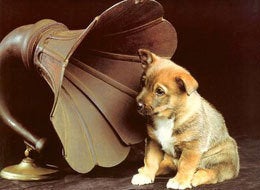 Last night I joined about 100,000 others in Central Park on a perfect summer night to hear the New York Philharmonic perform for free Mozart's Symphony No. 41 and, to close, Beethoven's Symphony No.7. The mixed-age crowd, by all accounts, loved it, and I experienced one of the most astounding large-public-gathering moments of my concert going career: the enormous audience sat rapt, silent, throughout the quiet 2nd movement of the Beethoven. You could only hear the murmur of traffic outside the park.
That's called "holding an audience." Nothing new for Beethoven. And because of the size and playful manner of the crowd (except during that movement) I have dubbed the night "Ludwigstock."
Still, was Central Park last night any place for a guy who was executive editor at the legendary Crawdaddy from 1971 to 1979, when my generation's main exposure to Ludvig Van was via Stanley Kubrick's Clockwork Orange?
As it happens, I have become obsessed with Beethoven in the past two years. Yes, there is a bit of the political to it -- this is the man who always took the part of average folk and famously promoted the view (in his Ninth Symphony) that "all men are brothers." His "Ode to Joy" accompanied the tearing down of the Berlin Wall -- and was played when Kosovo declared its independence. But it is much more than that. Earlier this year, I was in London for my daughter's wedding and "somehow" found a way to catch three Beethoven concerts within five days. Oh, I made it to the wedding, too.
In fact, if you had told me two years ago that I would spend the morning of my 60th birthday -- and the evening of my 25th wedding anniversary -- with Ludwig van Beethoven, I would have laughed, or perhaps played a chord of "Wild Thing" on my guitar. After all, until that time, I did not know the difference between a cadenza and a concerto, an oboe and a bassoon. So how did this former rock 'n roll writer/editor become obsessed with Beethoven?
To my utter amazement in the past year I have pursued all things Beethoven via recorded music, dozens of concerts, books, movies, lectures and the new electronic delivery systems, iTunes and YouTube. I returned to Avery Fisher Hall in New York for the first time in 30 years -- and this time no one was smoking pot. I scalped tickets outside Carnegie Hall, not for Dylan but for another brash international superstar, Gustavo Dudamel. It's a long way from my days in rock 'n roll in the 1970s when "longhair" music did not mean classical. Now I am suddenly debating, if only with myself, the relative merits of pianists Grimaud, Lang Lang and Pollini, as I had once weighed the merits of Clapton, Hendrix and Harrison.
Goodbye Crosby, Stills and Nash -- hello Beaux Arts Trio!
Of course, I am not alone in belatedly embracing classical music. Amid a steep falloff in CD sales of most kinds of music, sales of classical music are climbing. Many boomers have begun to put aside, or at least augment, some of the music they grew up and old with. Alex Ross -- author of the (surprising) bestseller The Rest is Noise -- wrote in The New Yorker that classical music is "thriving on the Internet in unexpected ways." Fans of opera are flocking to special screenings in movie theaters.
Why? Classical music from centuries ago may be a relief, an antidote -- even for some, a necessity -- as we boomers navigate the overwhelming be-here-now world of Blackberries, iPhones and the Web, not to mention the global economic collapse. In any case, I have come to learn how exploring new passions can develop, almost overnight, as one enters a new stage of life, such as my own Aging of Aquarius.
All I know is that Beethoven's deeply emotional, powerful and spiritual music (mainly in the lesser known, non-symphonic pieces) has enriched my own life in a profound way -- and all this with only occasional "lyrics."
But younger people, as well, are getting into classical music, with popular "downtown" clubs opening in Berlin, New York and other cities. Maybe good old sex, drugs and baroque and roll is in our future.
I'm still not sure what led me on this path. One possibility: That scene in my favorite film of recent vintage, The Lives of Others, when Beethoven's "Appassionata" piano sonata took on mythic dimensions. The coming of iTunes, which makes musical dabbling fun and easy? Simply boredom with current rock 'n roll? The Beethoven back story of tragedy, lost love, deafness?
Yet Beethoven, I have discovered, is far from merely a musty cultural icon. In the recent Sex and the City film, Sarah Jessica Parker reads from a love letter Beethoven wrote for his "Immortal Beloved." Steve Carrell's Get Smart featured a key scene involving the "Ode to Joy" section of Beethoven's Ninth Symphony. ("Ode to Joy" is also the anthem of the European Union.) Last December, R. Kelly donned a tuxedo during several of his U.S. concerts to "conduct" a recording of Beethoven's Fifth Symphony. Every second, "Fur Elise" must enter the DNA of a young pianist somewhere. Of course, I attended the Beethoven-derived Jane Fonda play on Broadway. Billy Bragg is doing Beethoven's Ninth in L.A. next month. And so on.
What Beethoven shared with the greatest rock stars -- and this explains part of the attraction for me, no doubt -- was his constant drive to top himself, to keep pushing the envelope, to finish epic pieces with a universe-cracking chord or sustained grace note. He was the first "heroic" composer, a mantle later worn by the likes of John Lennon. I've come to believe that, with Shakespeare, he is the greatest artist the West has produced (feel free to argue with this in comments below).
But there's another thing: After years of being among the oldest at rock concerts, it feels great to find myself a bit below the median age at most of the classical shows. But what does this augur for the future of this genre? Will it die out with its current audience -- or (as I suspect) will many of today's aging Boomers turn to classical music in the years ahead and comprise a reliable "geezer" concert crowd decades hence?
*
Greg Mitchell, currently editor of Editor & Publisher, also wrote for Rolling Stone. His new book is "Why Obama Won."
Popular in the Community