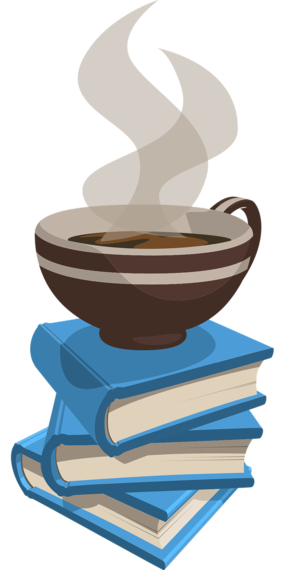 As a young mother 19 years ago, nightly readings with our two sons was a special part of the bedtime routine. The challenge was trying to keep my eyes open all the way through story-time. After a full day at work, then the regular nightly chores we all face, I often felt like the lead zombie in The Walking Dead. More than once, my head nodded and hit the pillow before I finished reading the bedtime story.
That was a long time ago, and I can honestly say that books we share these days create a bond much stronger than I could have imagined back when Goodnight Moon was top of our reading list. Whether it's The Power of Habit, or Seven Habits of Highly Effective People, or some other guide for grown-ups, talking about our favorite books makes "my heart grow three sizes," as The Grinch would say.
Not long ago, Jake and I decided to head out to the bookstore. I was thinking about together time with my eldest; he was thinking about getting a new book, compliments of Mom. Going book shopping has always been something we've enjoyed together, even if "together" means browsing in opposite corners of the store.
Apparently, lots of other families had the same idea about combing the book aisles! Couples with strollers, children of all ages, and older folks, too, were wandering around. It was great to see the place so alive on a Saturday evening, and to see our community so enthusiastic about reading!
Jake and I went our own way and I finally found, with some help, the book I had in mind. While thumbing through the book, then leaning against the shelf to take in few pages, a young teen sitting in the corner asked, "What's that book about?" I was a little taken aback, that he was curious enough and outgoing enough to ask a stranger about what she was reading. It wasn't something I would ever do, even now, because it seems (strangely?) a little personal to me. But then I started to realize that what we had going there, in our little corner of the world, was a sense of community. Not just the boy and me, but the entire bookstore. Then I took a look around and tuned in to the hum of conversations and activity around me... all focused on books, reading, the written word. It made me smile and I realized that not only do books and reading bring my family together, they bring our community together, too.
Book store closures across the country, and challenges keeping libraries funded, could indicate that our world is losing its affinity for reading. But on this Saturday evening, I saw with my own eyes at least one sign that the love of the written word is very much alive. I saw the way a collection of inanimate objects of all sizes, types, and genres and can bring together people of all ages, backgrounds, and interests. We were an eclectic group that--as a whole--had no connection, other than sharing the anticipation and understanding that once those lifeless objects were opened and read, they'd be jump-started to life by our own imagination and our own perspective.
Back to Jake and me. I decided to purchase my book (obscurely placed in the "reference" section, by the way), and Jake found himself a novel, too. We met in the middle of the huge store to compare our treasures. Interesting. My choice, On Writing, and his choice, The Shining.
Both by Stephen King. Can't wait to compare these two!