A Kentucky community came out in full force to support a local family whose daughter was born three months early.
Nicole and Blaine Mike of Middlesboro tried to have a baby for 10 years. After unsuccessful fertility treatments, a failed adoption and a painful ectopic pregnancy, they welcomed their daughter, Meredith, on Oct. 24. But they faced another slew of challenges as the baby arrived before her due date and struggled to survive in the NICU.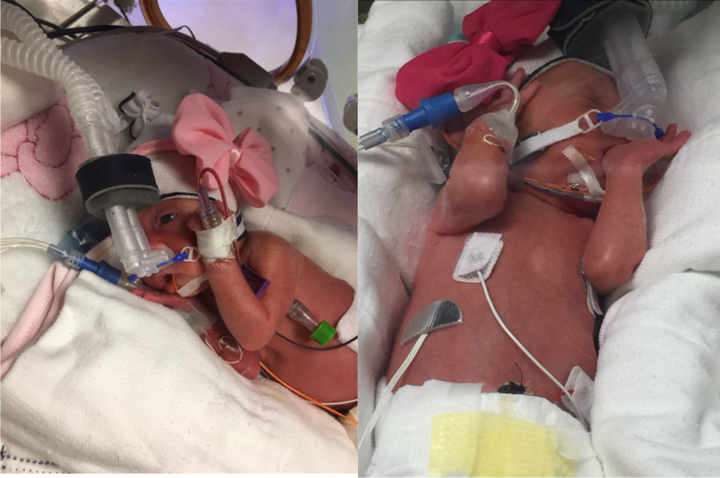 After three months at the University of Tennessee Medical Center in Knoxville, Meredith was finally able to go home. The Mikes made the 90-minute drive back to Middlesboro, where they were greeted with a special surprise.
The town organized a welcome home "parade" featuring almost 100 cars, pink fireworks, balloons and streamers throughout the town and two giant pink teddy bears on the Mikes' front lawn.
The Mikes were floored. "We had heard that our community had planned a special homecoming, but we could have never prepared ourselves for such an overwhelming and heartwarming arrival!" Nicole told The Huffington Post. "We were beaming with pure joy and gratitude ― in addition to pride in being such a part of a wonderful town!"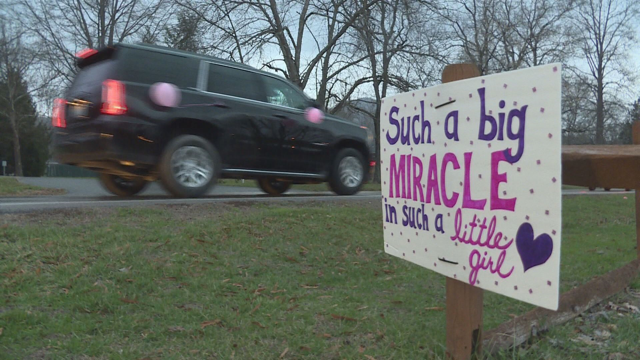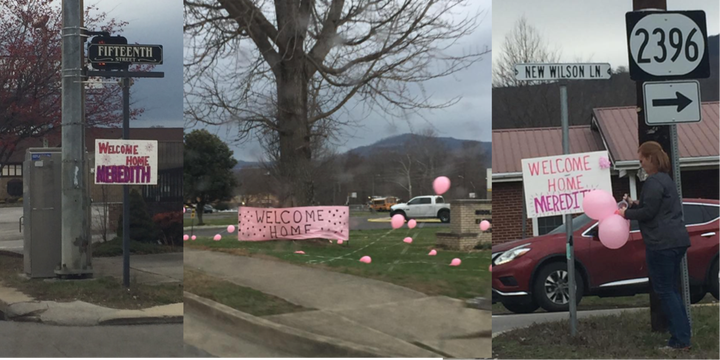 This day of joy came after many dark moments. Nicole's water broke only 21 weeks into the pregnancy, and she was forced to go on bedrest. A month later, Meredith was born.
While in the NICU, Meredith faced pneumonia, lung collapse, heart surgery, blood transfusions, eye treatments and more. The baby still has more hurdles to overcome, as she suffers from a serious lung condition called bronchopulmonary dysplasia and an eye disease known as retinopathy of prematurity.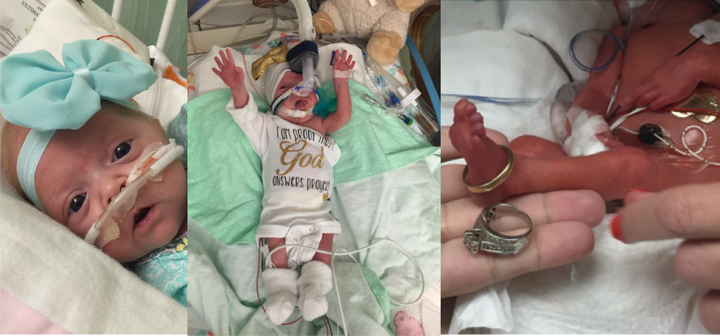 Meredith will receive continuous oxygen and continue to see eye and lung specialists, but doctors told the Mikes she would most likely outgrow these conditions and "lead a normal, healthy life," Nicole said.
"Other than lungs and eyes, Meredith is a medical miracle," the mom added. "She has been referred to as a 'miracle baby' many times by doctors and nurses at University of Tennessee Medical Center."
In awe of Meredith's progress, the Mikes have adopted a special quote as a sort of theme for their family: "God chose someone little to do something BIG!"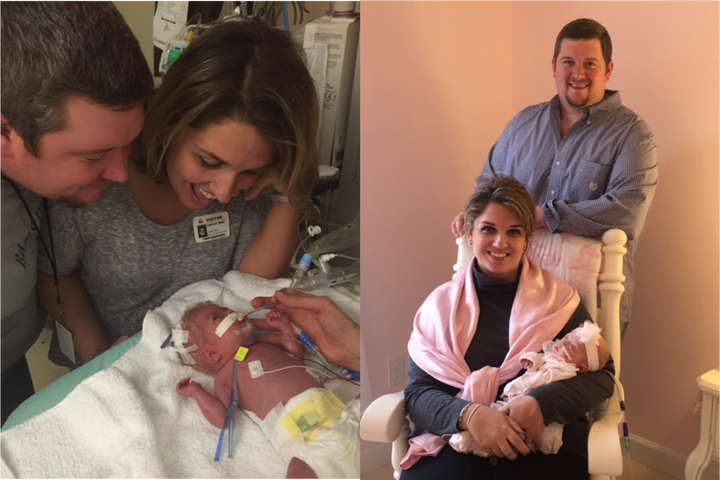 While Meredith was in the NICU, the Middlesboro community came together to comfort and aid her family. "We were completely overcome by the continuous spiritual, emotional and financial support we received during our three-month hospital stay," Nicole recalled. "We were receiving, cards, phone calls, and love offerings daily. People sent bible verses, prayers and words of encouragement via my mother-in-law's Facebook page."
The Mikes received word that Meredith had united a community filled with differences and disagreements to focus on one goal: Helping their family. And their efforts made a difference.
"Each of those cards, comments, prayers, and offerings were often what got us through many dark days," Nicole said.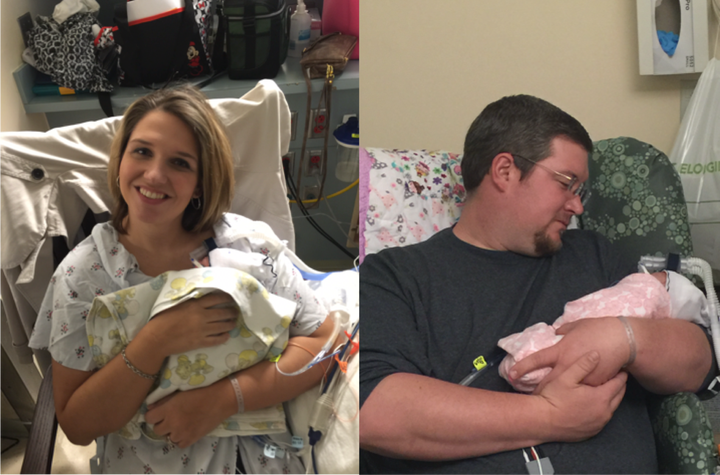 In addition to their community of "prayer warriors," the Mikes were touched by the support of the doctors at nurses at the hospital.
"There were days that Meredith's primary care nurses, sat with us continually for 12 hour shifts, not only to monitor our daughter, but to talk to Blaine and I, to keep us company, to distract us and to uplift us," Nicole recalled. "We have made lifelong friends with our UT family. To them, we are forever grateful!"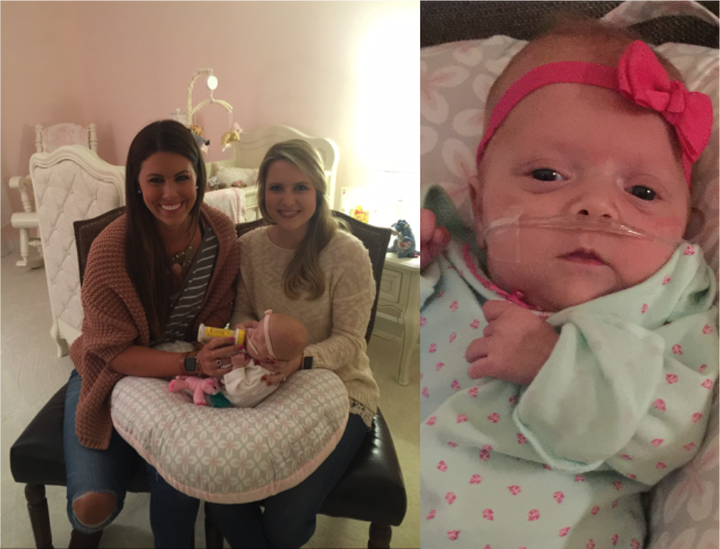 Having Meredith home at long last is "a dream come true" for Nicole and Blaine.
They hope that people who read Meredith's story come away with a few lessons. First, that they know miracles can happen. Second, that see there are still good people in the world. And third, that they never give up.
Said Nicole, "Regardless of the situation, the bleak outlook, the tumultuous circumstances, the dim prognosis, NEVER give up on a prayer request! NEVER give up on a dream! NEVER give up on people!"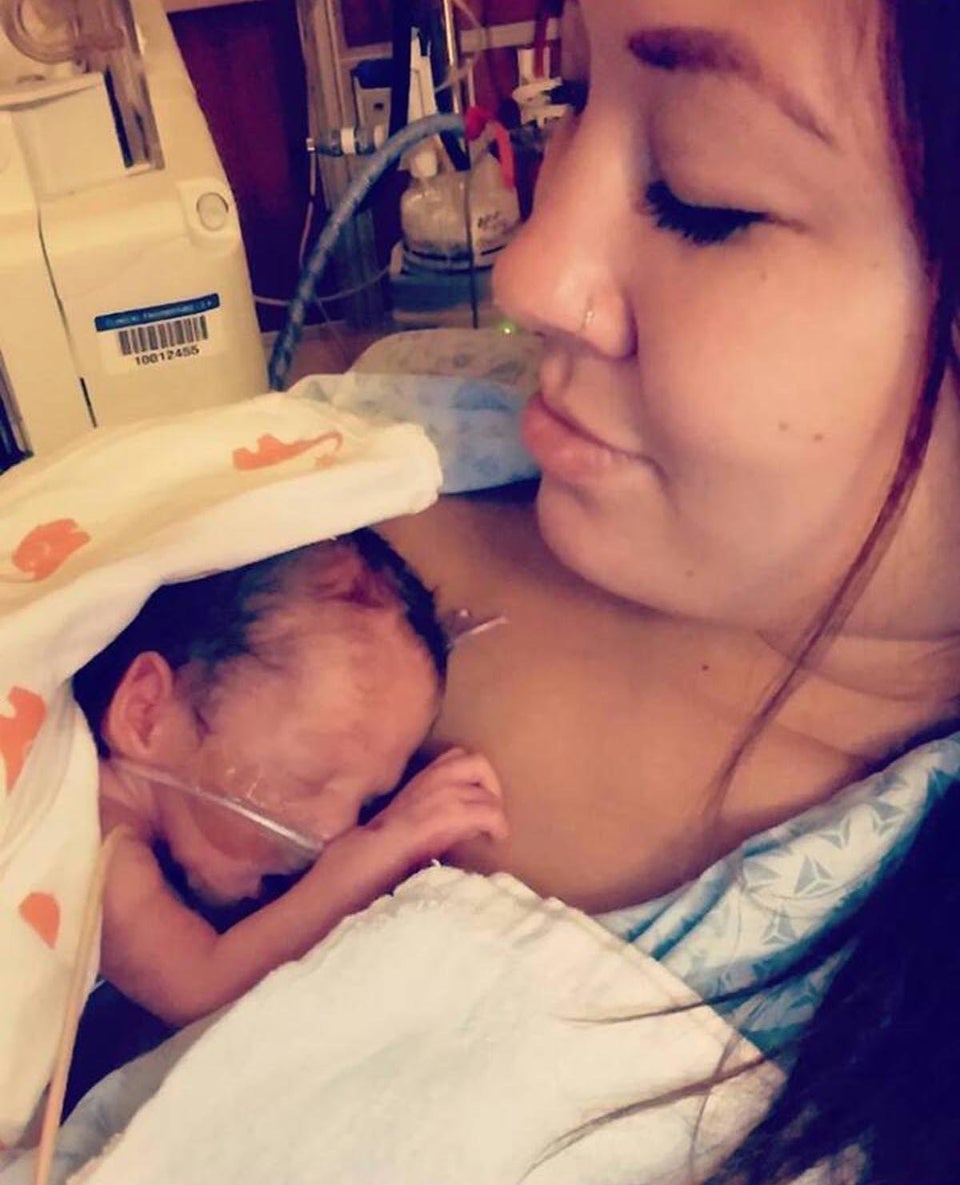 Preemie Parents In The NICU