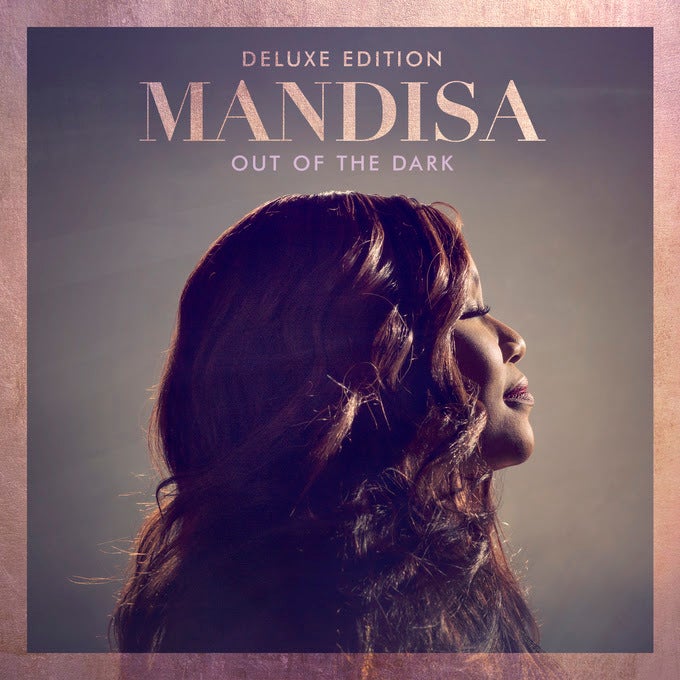 With the release of her fifth album, "Out Of The Dark," GRAMMY® winner Mandisa returns to music after a nearly four-year hiatus – much of which she spent battling depression following the death of her best friend, Lakisha Mitchell.
"Her death shook the foundations underneath me in a way that I had not experienced before," she said. "I started ignoring phone calls from friends and the loved ones who showed up at my door, and I just sat in my house day after day and did nothing but watch TV and eat."
The Christian singer's struggle to come to terms with her friend's death and the ensuing darkness she experienced is well-chronicled on the new album, beginning with "Voicemail Intro," a collection of concerned voicemail messages she received from friends throughout her depression, and continuing with songs like "I'm Still Here," "Comeback Kid," and "Prove Me Wrong."
"'Prove Me Wrong' is one of my favorites on the album," Mandisa said. "It's not one of those pretty Christian songs that's nicely wrapped up with a bow at the end, but it's a song that is me letting out all of my feelings, my anger, and my disappointment with God."
Despite the heavier inspiration behind this album, it maintains the empowering and hopeful feel of Mandisa's earlier work.
On "I'm Still Here," she sings, "Not scared to say it; I used to be the one; Preaching it to you; That you could overcome; I still believe it; But it ain't easy; Cause that world I painted; Where things just all work out; It started changing; And I started having doubts; And it got me so down."
"I wasn't sure how people would respond to it, but I have received messages from so many people who are also facing a season of darkness and I am finding that God is bringing hope to them, too, and that is exactly what I want," she said.
Related
Popular in the Community