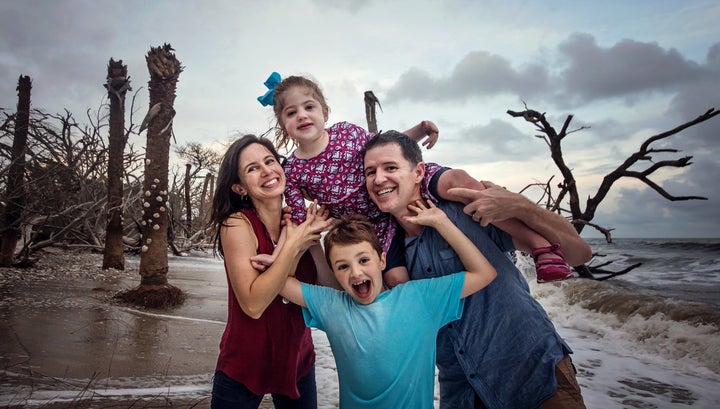 Eliza O'Neill was diagnosed with Sanfilippo syndrome on July 17, 2013 at the age of 3. Sanfilippo syndrome is a rare disease that is estimated to affect 1 in 70,000 newborns. Sometimes described as "childhood Alzheimer's," the disease is characterized by the body's failure to break down long chains of sugar molecules called glycosaminoglycans.
Sanfilippo syndrome is degenerative, causing young children to gradually lose their ability to walk, talk and eat on their own. Seizures and joint stiffness are also common symptoms. Most people with Sanfilippo do not live past their teens.
Desperate to save Eliza from this fate, her parents worked with photographer Benjamin Von Wong to make a video about the little girl and this devastating illness. The emotional video went viral, flooding news outlets and social media feeds.
Since posting that first viral video in 2014, "so much has happened," Glenn told The Huffington Post.
Between the ages of 4 and 6, Eliza gradually lost her ability to speak. She also experienced decline in her motor skills, as she stopped coloring and using forks and spoons to eat.
"She can't tell us if she's hurting and why," Glenn said. "And as the disease has progressed, it has become hard sometimes to know exactly how much she understands or does not."
Still, there have been positive developments as well. The family's Cure Sanfilippo Foundation has raised over $3 million to fund research for the disease.
In May 2016, Eliza became the first child in the world to be treated with a one-time intravenous gene therapy clinical trial. The treatment consisted of a single injection into a vein in her hand.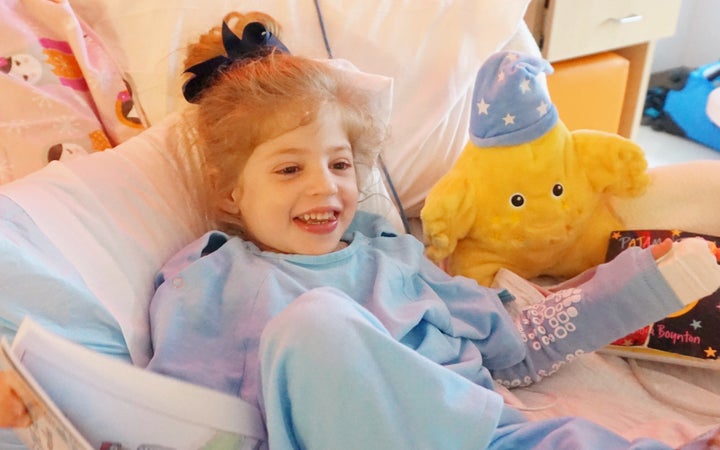 While Eliza will undergo many follow-up tests in the years to come, her family and doctors are simply waiting to see how well the gene therapy is working to alter the course of the disease. Glenn and Cara said they're optimistic about the future, as this treatment stopped the disease and allowed mice to live normal lifespans in pre-clinical studies.
"Since she is the first human in the world to receive this type of treatment, no one knows if it will work, how well, how long it will take, etc," Glenn said. "We do see a new light in her eyes and a new connection with us, in just a few months since treatment. We thought this was lost."
The dad explained that Eliza seems to be engaging more in activities and doing things she hasn't done in a long time.
"The quiet moments at night when I read her a book or sing her a song, she smiles and looks deep into my eyes," he said. "I believe she is understanding. These small moments give us HOPE. We used to take these things for granted, but not anymore."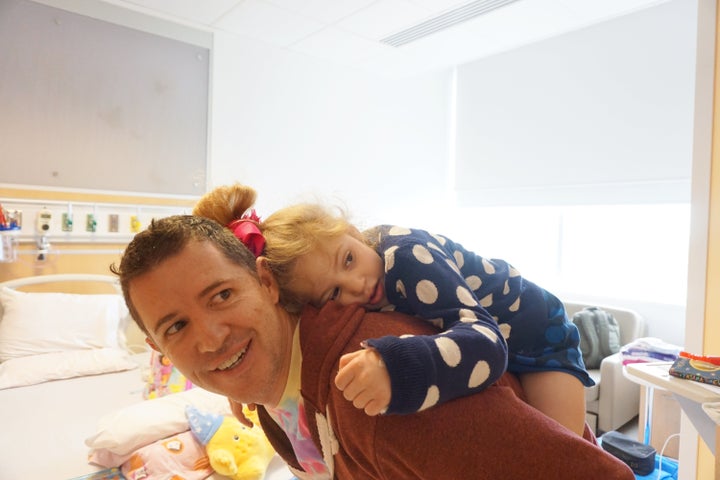 Meanwhile, Eliza attends a full-time autism therapy program, which uses applied behavior analysis (ABA) to help her hopefully regain the skills she has lost. She also receives speech and occupational therapy.
Since undergoing the gene therapy treatment, Eliza clearly "wants to learn more," Glenn said. "She is trying to sound out words again, and getting better and better at it. She is in there, and she's now doing it all with a smile on her face. We believe we are witnessing a miracle," he added.
Early reports indicate that the treatment may be having a positive effect. Two other children have been treated since Eliza, and several more are scheduled to follow.
The road to receiving this treatment was a difficult one.
In May 2014, Glenn and Cara decided to isolate their family to protect Eliza from a particular virus which, if she caught it, would disqualify her from the clinical trial. Eliza and her older brother Beckham were homeschooled, groceries were delivered (and thoroughly wiped down) and interactions with others occurred only through Skype. Though they thought their period of isolation would be 100 days, it ended up lasting 726 days.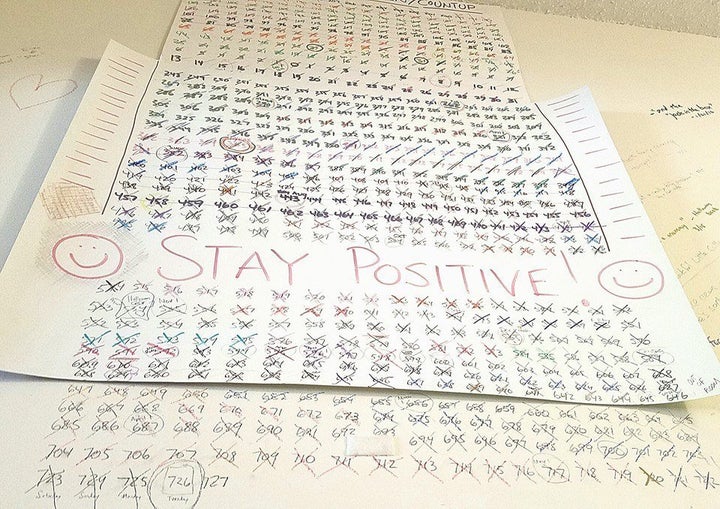 Beckham, who is 9 years old, went to live with his grandparents for a few months as the isolation dragged on, but now that the family is no longer sequestered, he's back in school and fitting in socially again, Glenn said.
"Having a sister with Sanfilippo is not easy," the dad said. "He isn't able to have a normal and playing relationship, even though he tries. He likes to try to read to her and get her to say words, and is so proud when he is able to."
Glenn added that Eliza often requires more attention in order to be safe and cared for, and Beckham "has been wonderfully understanding" about the situation.
"Beckham can't wait for the medicine to 'work even better' as he says, so they can play more together," said the dad.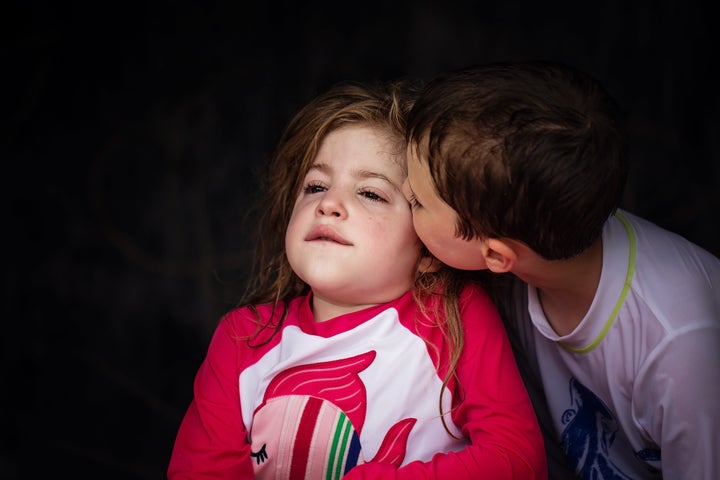 Although Eliza has received this potentially life-saving treatment, Glenn and Cara are hardly stopping their fight. "Many Sanfilippo families have joined us in our efforts and raise funds so that more children might have a chance at life," Glenn told HuffPost.
The O'Neills emphasized that they raised funds for the gene therapy research and treatment with no way of knowing whether or not Eliza would be included in the clinical trial. "We fund and accelerate research to human clinical trials, and then it is up to the doctors to create criteria and choose the children that will participate," Glenn explained.
He added, "But we knew if we didn't help get the trial up and running, and fast, she would have no chance because the disease is rapidly degenerative. We chose to tell our very personal 'Saving Eliza' story for the greater cause for all children."
This is why the family decided to make another video ― to help other kids with Sanfilippo.
In addition to telling Eliza's "miracle" story, Glenn said they wanted to share a sobering truth: If they don't act fast to raise money for more research, the many Sanfilippo kids who weren't selected for this limited clinical trial will lose even more of their abilities and eventually die.
"That is the reality," the dad said. "It is agony on parents. These kids are on a timeline, and there is life-saving urgency."
Glenn and Cara said it's hard to describe the emotional transition from watching their daughter fade away with each passing moment to feeling renewed hope that the disease may be stopping through treatment.
"It is the most powerful and uplifting feeling in the world," explained Glenn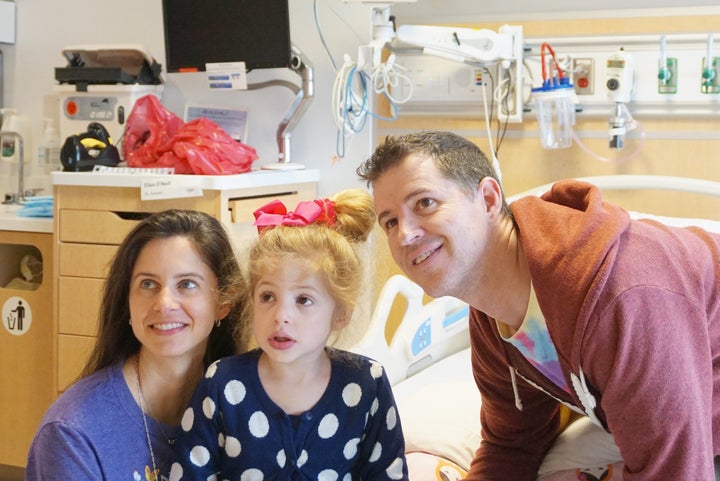 Glenn and Cara believe their daughter's viral story made an impression on many families, even those not affected by Sanfilippo.
"I think Eliza has touched the world by giving parents additional perspective into how much of a gift it is to have healthy children ― perspective to remember to enjoy the moments, take nothing for granted, and fiercely love," said Glenn, adding, "Parents would go to the ends of the earth for their kids, and parents can relate with our cause and the fight we are in."
The O'Neills said they're grateful to the millions of people around the world who listened to Eliza's story, shared it and donated, often multiple times.
"The amazing and compassionate support from strangers from around the world has carried us through during the hardest of days," Glenn said. "They have truly made a difference and now afforded my child and others a chance at life."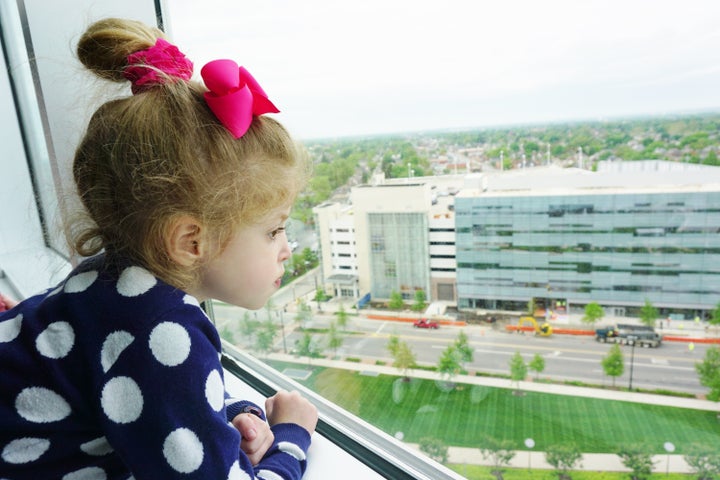 Now that Eliza has become, in many ways, the face of Sanfilippo syndrome, her parents hope she can help her fellow Sanfilippo kids get a similar chance at life.
"We hope people realize how many more children can be saved, with action," Glenn explained. "Supporters have seen through our story that miracles can and are happening. We have to press forward with even more urgency for Eliza's Sanfilippo friends."
The dad added, "At the end of our original 'Saving Eliza' video, Eliza said 'Please share.' Well, she can no longer say those words at this time, so we'd ask for her, that those moved by her story please donate and share to save children's lives."
Referencing a quote from Cara's mom in the first video, Glenn said. "Hope is a nice word, but we need action. It is the action that makes the difference."
Keep scrolling to see more photos of Eliza and visit SavingEliza.com to learn more about her story and how to donate to Sanfilippo research.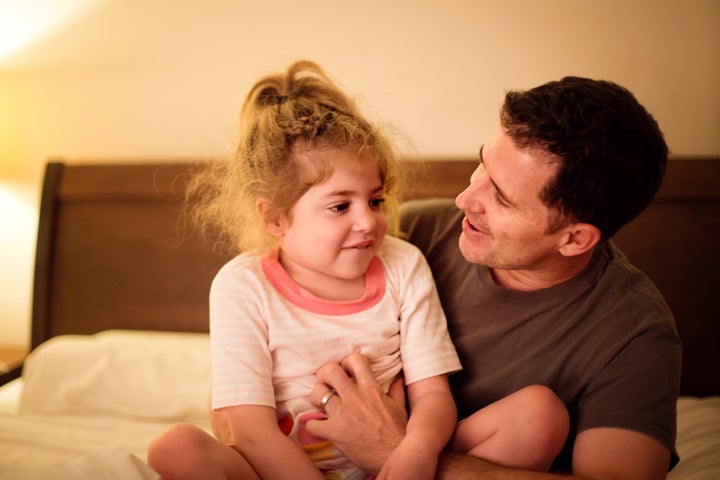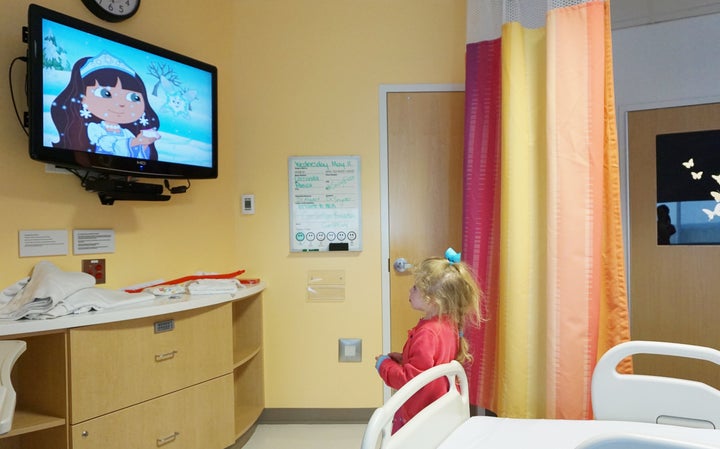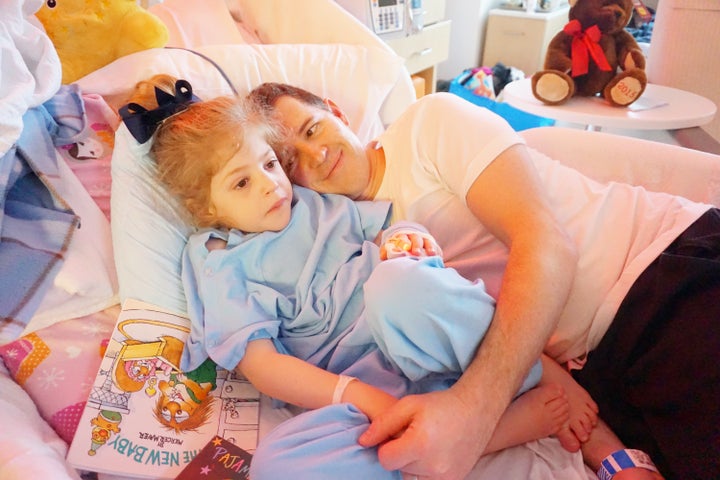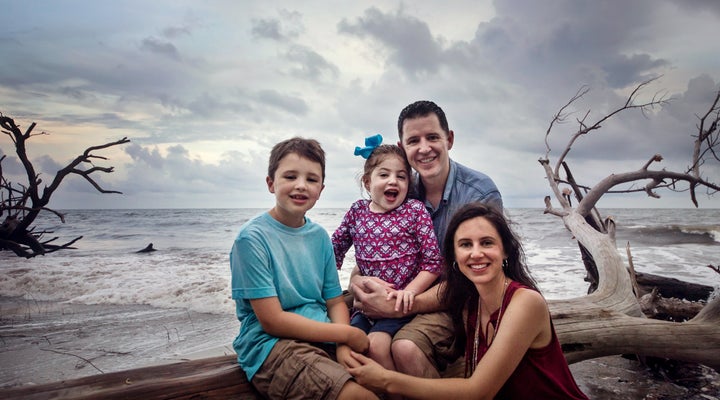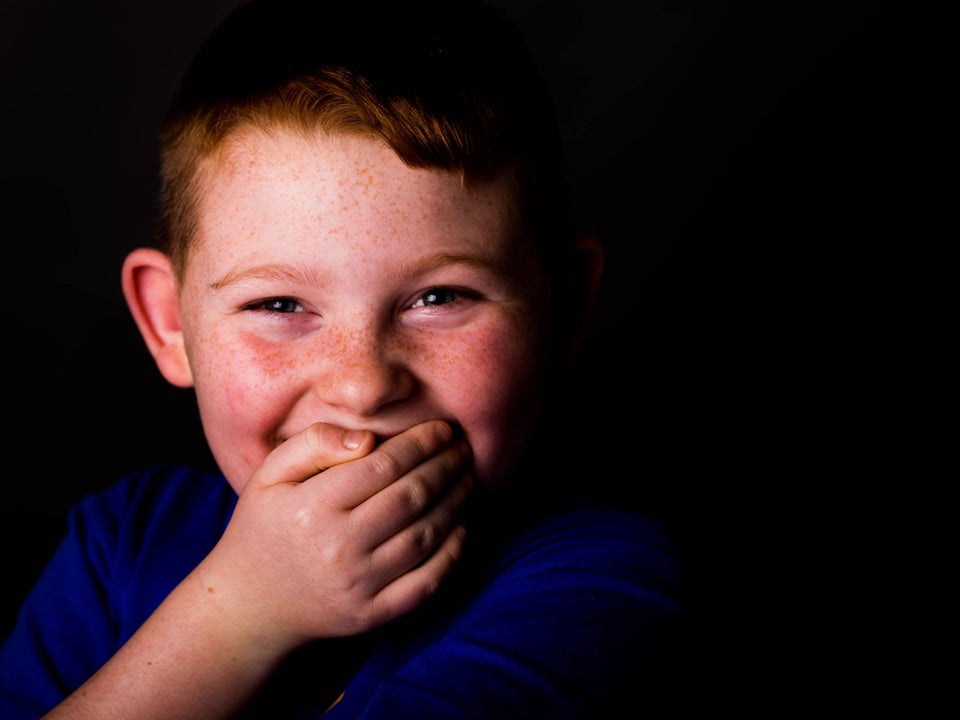 Portraits In Honor Of Rare Disease Day