After a woman became the target of online abuse, her friends came together to spread the powerful message that they won't be silenced when it comes to sexual violence.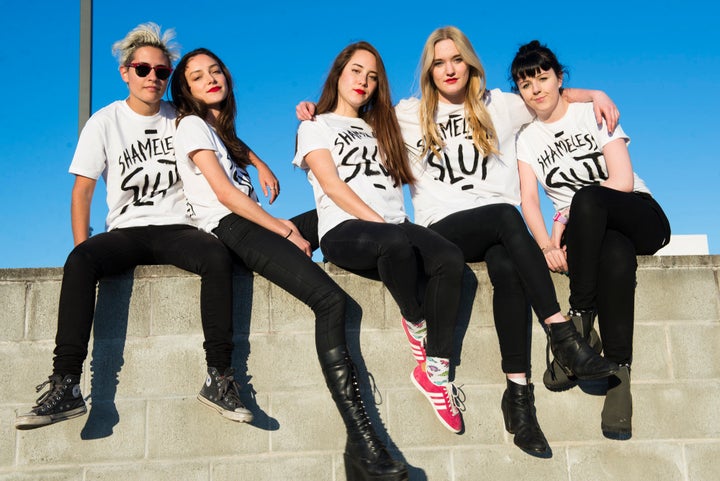 According to BuzzFeed News, Olivia Melville of Australia was targeted online after a stranger shared her Tinder profile on Facebook. The post featured a screenshot of Melville's Tinder profile, which had a photo of her along with a reference to a song lyric written in her bio which read, "Type of girl that will suck you dry and then eat some lunch with you." The lyric references Drake's verse in the Nicki Minaj song "Only," which features the Canadian rapper along with Lil Wayne and Chris Brown.
After the screenshot was posted on Facebook, it sparked some horrific online abuse toward Melville and her friends who defended her, including Paloma Brierley Newton who posted screenshots of one particular Facebook user's vile comments. 
Warning: The language of the comments below may be considered graphic to some readers.
"It's people like you who make it clear women should never have been given rights," the Facebook user wrote. In one of the most unsettling comments, the same user wrote, "You know the best thing about a feminist they don't get any action so when you rape them if feels 100 times tighter."
Along with the screenshots, Newton posted a powerful message.
"This kind of behaviour is what we call 'normalisation of violence against women' and it is really really scary and damaging, it is the reason that every day our mothers, our sisters and our friends are killed by men, and raped by men," Newton wrote.
"Every time you 'playfully' tell a woman to get back in the kitchen, every time you smack a girl on the bum because its funny, everytime [sic] you make a joke about rape YOU are contributing to a society where unfortunately women are not safe," she continued.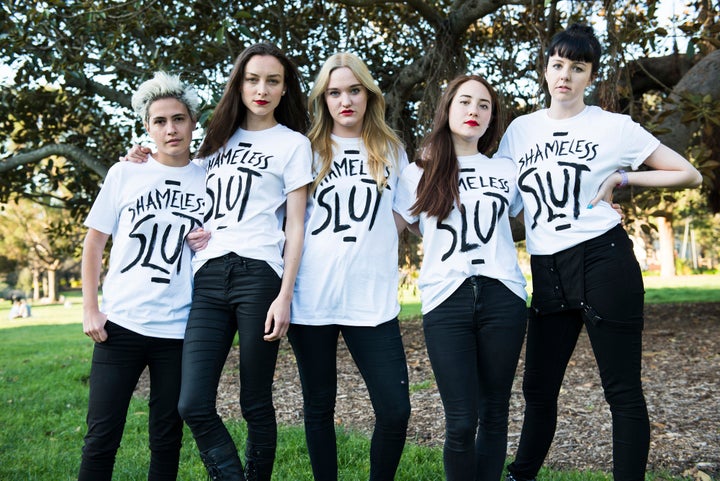 In a media release, the group announced that the police are now "investigating with Facebook" to track down the users behind the online abuse, though according to Newton, it took some time to get such a response.
"I'm glad the police are taking my complaint seriously as so often victims walk away with the advice 'just block them' or 'just turn the computer off' which aside from being blatant victim blaming is also a pretty ridiculous request in 2015," Newton said in the media release. "However I'm also disappointed that the police have taken a week to contact me after my initial complaint with further news that it could take up to three more weeks before the police could act. These threats could be made a reality in that time."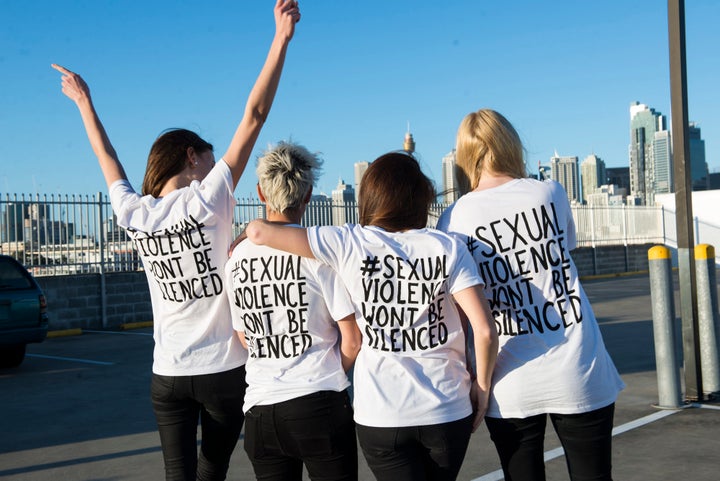 The group devoted to combatting online sexual harassment has also started a Change.org petition asking the Australian and New South Wales governments to take action against online sexual violence. The petition has more than 7,300 supporters to date and is a step in the right direction for making the Internet a safer environment for women.
"Signing this petition is just the beginning of creating a safer and more inclusive online space," the petition reads. 
PHOTO GALLERY
Women Who Reported Sexual Harassment
Calling all HuffPost superfans!
Sign up for membership to become a founding member and help shape HuffPost's next chapter