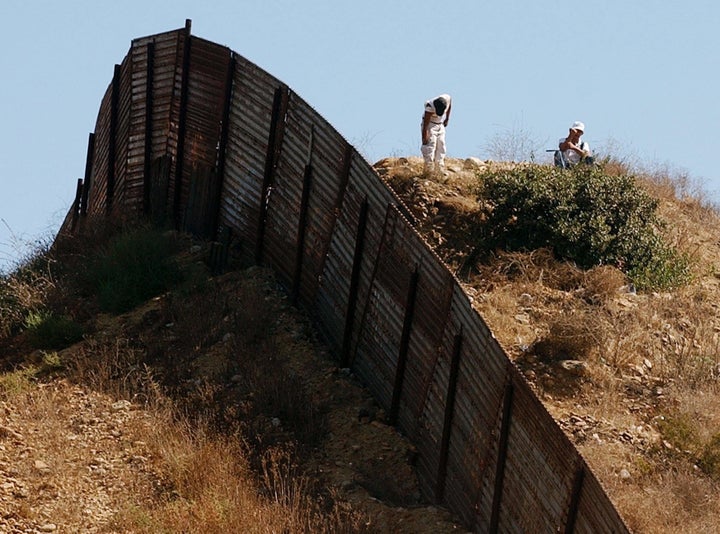 PHOENIX, AZ -- Following a closed-door meeting last Thursday in which President Barack Obama, administration officials, and nearly 100 immigrant rights leaders discussed plans for comprehensive immigration reform, a coalition of 521 organizations signed an open letter to Obama criticizing the Presidents inactivity on immigration reform.
The organizations behind the letter are planning vigils, marches, and other events across the country to protest the administration's policy on the Department of Homeland Security 287(g) local immigration enforcement program and say they were "deeply alarmed" by the announcement six weeks ago by Department of Homeland Security (DHS) Secretary Janet Napolitano that DHS would be expanding the 287(g) program to 11 new jurisdictions.
Although the White House has refused to discuss the details or agenda of the White House meeting, sources who participated in the meeting last week say that the coalition behind this week's letter to Obama is even more troubled by the remarks Obama made directly to immigration reform groups last week expressing his support for 287(g) and other enforcement mechanisms.
The letter demands the "immediate termination" of the 287(g) program of the Immigration and Nationality Act, under which the Department of Homeland Security (DHS) can make agreements with local law enforcement agencies to allow federally trained and supervised state and local law enforcement officers to investigate, apprehend, transport, and detain people who are suspected of living or working in the country illegally.
Obama told participants of the White House meeting that he was elected to solve problems and that he intends to solve the immigration problem. Using some stump lines from his campaign days, he reiterated that he will pass comprehensive immigration reform that will actually make the system better. But Obama also said that he must show America that he is not afraid of enforcement and that he will uphold America's values as a nation of both immigrants and laws.
But among comprehensive immigration reform advocates, even after the meeting (or especially after the meeting), a chief concern is that the Obama administration is putting too heavy an emphasis on enforcement. Mexican American Political Association (MAPA) President Nativo Lopez told La Frontera Times, "The Obama administration continues to ignore that growing clamor from diverse sectors of the immigrant and Latino communities throughout the nation for an end to the enforcement-only policy that has wreaked havoc and destruction on our families and communities."
Although most of the immigration reform advocates in the White House meeting are die-hard 287(g) opponents, Obama told meeting participants that he supports the 287(g) program but that under his administration, DHS will ensure that local law enforcement agencies follow the rules.
In response, the open letter to Obama calls 287(g) a "failed Bush experiment" and asserts that 287(g) has compromised public safety by empowering and encouraging local law enforcement officials to "justify and intensify racial profiling."
ACLU Legislative Counsel Joanne Lin says, "The 287(g) program has proven to be
a failure – resulting in rampant illegal profiling by local police under the
cloak of federal immigration enforcement power."
The coalition letter to Obama contends that the 287(g) program harms public safety "by eroding trust and cooperation of immigrant communities and diverting already reduced law enforcement resources from their core mission."
The letter cites a report released in March by the U.S. Government Accountability Office (GAO) that said the 287(g) program lacks internal controls to ensure the program works as intended to reduce crime and to remove repeat offenders. The report concluded that 287(g) is being used when only minor violations of the law occur, and racial profiling is being used by local 287(g) officers in many communities.
Organizations behind the letter to Obama include NAACP Legal Defense Fund, the Anti-Defamation League, SEIU, ACLU, Mexican American Legal Defense & Education Fund, American Immigration Lawyers Association, National Day Laborers Organizing Network, Jobs with Justice, United Methodist Church, the Episcopal Church, and a long list of unions and other organizations. Read the full letter and see the full list of signatories.
Omar Jadwat, a staff attorney for the ACLU Immigrant Rights Project says, "The 287(g) program encourages racial profiling, diverts scarce police resources and puts everyone's safety at risk. State and local police should not be transformed into federal immigration agents – particularly through a program known for cursory oversight and insufficient training. President Obama should end the program immediately."
The most heated political battles over 287(g) have been in Arizona where Maricopa County's Sheriff Joe Arpaio has made immigration enforcement one of his top priorities. The Maricopa County Sheriff's Office (MCSO) continually faces off against local immigrant-rights groups on the issue of immigration enforcement. While MCSO asserts that its officers do not engage in racial profiling, the Department of Justice has launched an investigation into the matter.
Earlier this month in Mexico, Obama said that a comprehensive immigration reform package will not be put before Congress this year. Instead, he is pushing for legislation to be drafted by the end of the 2009 legislative session so that Congress can act on it when they return in early 2010.
Napolitano told White House meeting participants that she has been working with immigration experts and key stakeholders to sketch out a bill that can actually pass in both the House and the Senate, and she laid out the components that she believes must be included in any reform package:
A fair pathway to legal status for those who should be allowed to stay
Common-sense enforcement, including a fair process for deportation
A mechanism that helps employers to comply with immigration laws
A more efficient system that conducts fair and timely proceedings
Public confidence that the immigration system can be fair, enforceable, and sustainable
Napolitano pointedly declared that her policies are not "more of the same," a charge that has been leveled at her by advocates of comprehensive immigration reform since she announced the expansion of the 287(g) program.
Just as Napolitano was about to take questions from the group, Obama made a surprise appearance and spoke directly to the group, but some participants were miffed when Napolitano failed to return the meeting to a question and answer session after Obama finished.
Much like health care reform, the immigration debate is an area where Obama has taken hits from both sides. Numbers USA Executive Director Roy Beck, an advocate of immigration enforcement, doesn't trust Obama or the comprehensive immigration reform advocates who criticize him, "In order to satisfy this [pro-immigration] wing of his supporters, Obama not only has to give amnesty to current immigration law breakers but also has to promise no enforcement of future immigration law breakers. They are just unrealistic. Even the slightest hint of enforcement sends them over the edge."
Beck says that a push for amnesty in the coming months will stir up an enormous backlash across the country. According to a person who attended the White House meeting last week, Obama told participants that comprehensive immigration reform will be very difficult to pass because the issue is rife with demagoguery from both sides, adding, "but the White House is getting lots of practice with this on health care."
Beck says he has never seen any sign that Obama is committed to enforcement and suggested that Obama simply told meeting participants what he is telling the public, "He just didn't give [immigration reform leaders] the wink."
Popular in the Community