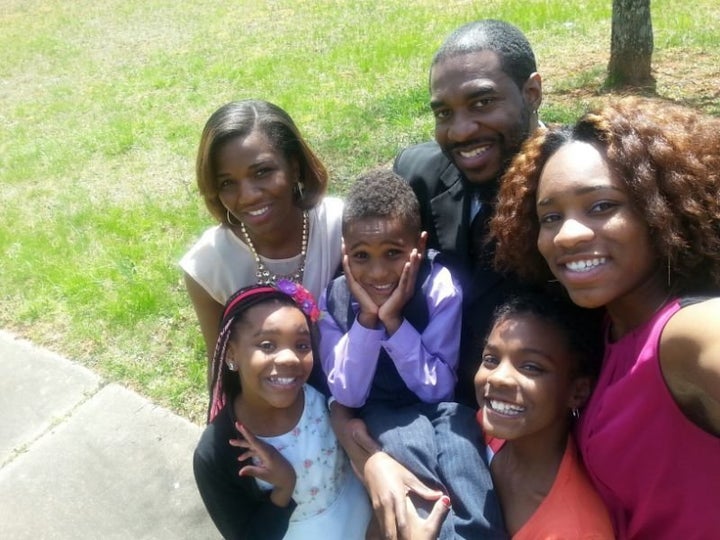 The Subway employee who called the police on a black family eating dinner has been placed on administrative leave.
The white female employee of the Subway store in Newnan, Ga., called 911 because she believed the family visited the restroom a "suspicious" number of times. On the call, she said she thought the family planned to rob the restaurant.
You know, a family robbing — bring the kids along!
The Dobsons were on their way home from their grandmother's birthday party when Othniel and Felicia Dobson, along with their children, aged 19, 13, 12, and 8, stopped to have dinner.
"One employee, a white woman named Sandra, wasn't that friendly — it seemed like she was making our sandwiches begrudgingly — but we didn't pay much attention," Felicia, 40, told Yahoo Lifestyle. "We paid for our food, sat at a table, and I read a few pages of my book."
For the drive, the family had packed their car full of snacks, including juice, which they drank from cups they had purchased for ice.
Sandra also allegedly told police the family filled their water cups with soda.
WFMY-TV reports that the worker is now on administrative leave. The franchise owner and the police officer who responded to the call have both apologized to the family.
A spokeswoman for Subway said in a statement: "Respect for every individual is a core value of Subway. It is our expectation and each Franchisee's goal to make sure that every guest will always be treated with the respect and integrity they deserve. The Franchisee has personally apologized to the family and the employee in question has been placed on leave until a full review is completed."
Rosh Patel, the franchise owner, released the following statement: "I take this very seriously and I am fully investigating. I have interviewed all employees involved and will reach out to the family to offer my sincerest apology. I have also used this opportunity to reiterate to my staff the importance of making everyone feel welcome and providing great customer service."
More from Yahoo Lifestyle:
Popular in the Community