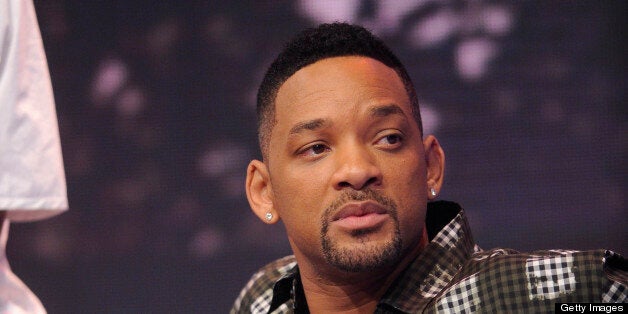 There's another way to look at the disappointing $27 million that "After Earth" earned during its opening weekend: What would this film have grossed without Will Smith on the poster?
It would be easy to write something snarky here about also believing in unicorns or Xenu, but Sony is probably right: Smith is a global box office star, and even past stumbles, like last year's "Men in Black 3," earned significantly more overseas than here in North America.
"Men in Black 3," it should be noted, is where the seeds for the disastrous "After Earth" opening were sown. Despite the added benefit of 3D surcharges, that film earned just $179 million last summer, or $11 million less than "Men In Black 2" made 10 years prior. Adjust for inflation, however, and that gap explodes: "Men In Black 2" would have grossed $240 million in 2012 money. "Men In Black 3" was a hit because of the $445 million in international ticket sales, nearly double what its predecessor made. It goes to reason that "After Earth" could follow a similar trajectory, albeit with lower results across the board. (This thing will be lucky to do "Battleship" numbers in North America.)
Those troubling trends aside, Smith is a global star and will remain a global star until he can't open a movie as bad as "After Earth." The problem, however, is this: "After Earth" has become Smith's Oprah couch-jump. "Yeah, I'm very, very serious about systems supporting creative inspiration," Smith told New York when asked about the rumor that he alphabetized the family's laser disc collection.
There's something admirable about Smith's desire to pass the torch of stardom to his 14-year-old son. Except audiences aren't embracing Jaden in the same way they did with Will. Young Will Smith -- the swaggering Fresh Prince, the guy who makes this look good -- was an overconfident underdog with parents who just didn't understand; Jaden's parents wanted to give him a blockbuster.
"I'm a student of patterns," Smith told New York. I wonder what he makes of the last two summers.
PHOTO GALLERY
'After Earth' NYC Premiere
REAL LIFE. REAL NEWS. REAL VOICES.
Help us tell more of the stories that matter from voices that too often remain unheard.