 Will Smith just broke his winning streak with the release of "After Earth." The highly publicized sci-fi film hit theaters this weekend, taking the number three spot at the box office. This is the first time in twenty years that Will Smith has starred in a summer movie that hasn't debuted at number one, THR reports. Led by director M. Night Shyamalan, and also starring Smith's son Jaden Smith, "After Earth" made $27 million at 3,401 theaters. The movie was panned by critics, already dubbed a "bomb" and a "catastrophe." The end-of-the-world film, which earned a CinemaScore of B from moviegoers, had an estimated budget of $130 million. Sony acknowledged the less-than-stellar results, saying in a statement, "While we were expecting more domestically, we believe the film will perform strongly when we open overseas over the next few weeks."
Taking the top spot this weekend was the latest in the "Fast & Furious" franchise. Starring Vin Diesel, Paul Walker, Dwayne "The Rock" Johnson, and Michelle Rodriguez, "Fast Six" made $34.54 million at 3,686 theaters. Led by director Justin Lin, the action flick has brought in $170.37 million since its May 24 release.
Also premiering this weekend was the star-studded magician movie, "Now You See Me." The film, which stars Jesse Eisenberg, Mark Ruffalo, Woody Harrelson, Isla Fisher, Dave Franco, and Morgan Freeman, among others, made $28.05 million at 2,925 theaters on its opening weekend, to give it the number two spot ahead of "After Earth." "Now You See Me" had an estimated budget of $75 million and received a CinemaScore of A- from moviegoers.
Rounding out the top five at the weekend box office was "Star Trek Into Darkness" and "Epic," both bringing in an estimated $16.4 million. The latest "Star Trek" film screened at 3,585 theaters, bringing its domestic total to $181.15 million. Starring Chris Pine, Zoe Saldana, Benedict Cumberbatch, and Zachary Quinto, among others, "Star Trek Into Darkness" had an estimated budget of $190 million. Animated flick "Epic" was shown at 3,894 theaters this weekend. With a budget of $100 million, "Epic" features the voices of Beyonce, Amanda Seyfried, Colin Farrell, Josh Hutcherson, and Christoph Waltz. The film has reached a total domestic gross of $65.16 million since its release.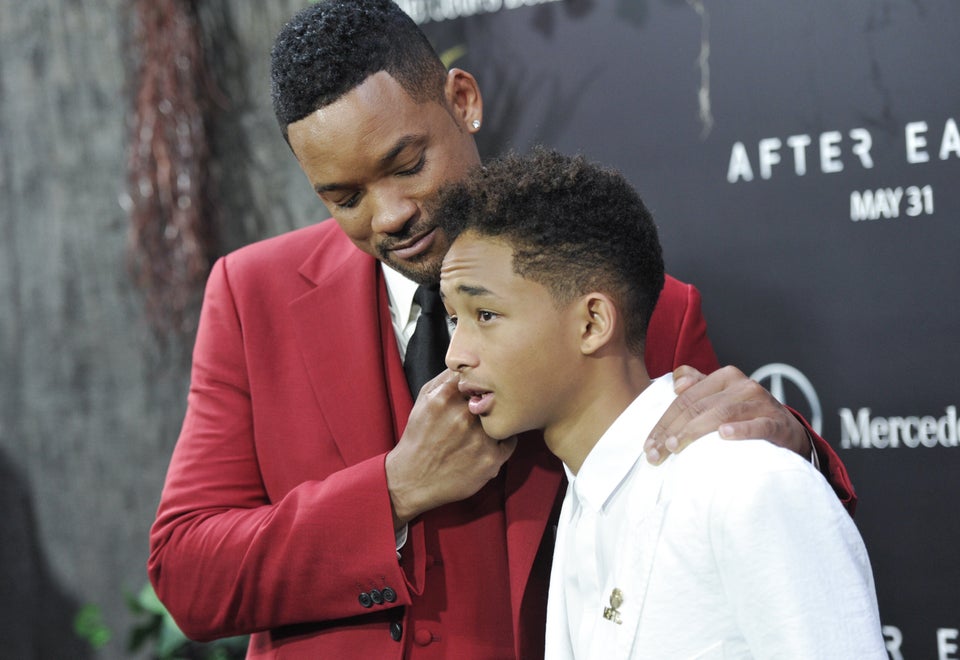 'After Earth' NYC Premiere
Popular in the Community