I had a date with Logan Lerman this past week. Okay, to be fair, he didn't have a date with me -- he was attending the premiere of Fury, his new World War II movie starring Brad Pitt, who was also in attendance. I was there because my father, a Marine colonel, was one of the dozens of military members invited to the event. It was amazing to meet Lerman, and the rest of the cast, but the film itself raised many questions for me.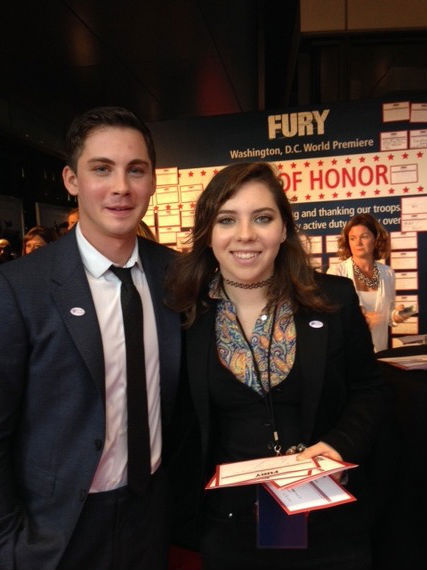 In the movie, Logan's character -- an inexperienced U.S. Army tanker stationed in Europe in 1945 -- had to face the horrors of war and, in hardening himself to those gruesome realities, learn to become a different person.
I won't spoil the film and reveal whether Logan's character survived the war, but would anyone who survived the war under similar circumstances be able to face their old lives afterwards? As firsthand witnesses to the horror of battle, how would they be able to readjust to life back home?
This same situation is faced by real life military members, even today.
Many members of the cast of Fury were all too aware of this fact. "We do an incredible job preparing our soldiers to perform in combat," Brad Pitt commented at the premiere, "but statistics are showing us we need to do better preparing them for returning home."
Pitt's observation is right on point: According to the most recent data, our troops stationed in oversees war zones aren't properly prepared to return home after risking their lives in battle. They also aren't ready to transition out of the military.
According to a survey released last month by Blue Star Families -- a foundation serving military families that my mother is a member of -- 55 percent of all military members described their transition out of active duty as "difficult."
I'm worried about these statistics. As a 16-year-old daughter of an American military member, I have spent my entire life saying goodbye to my father, as he has packed up and shipped off to perilous warfronts around the globe. He is retiring from the military this March after 30 years of service.
Ever since college he's only known military life. He's been surrounded by people who have gone through the same things as he has. Suddenly he will be surrounded by people who have never experienced anything more terrifying than an angry boss. I know that my dad is strong, but will he be able to forget what he's gone through with out any help?
I don't know what he's faced in war. I don't know what kind of person he's had to become. And I certainly don't know what to expect as he readjusts to civilian life. I can't be sure he knows what to expect either.
Retired Army Lieutenant General Dale Vesser helped to answer my question at the Fury premier. A former tanker in the Vietnam War, Vesser confirmed that the film "managed to perfectly capture the feeling that you have when you're in a tank in the middle of a battle." I asked him what he experienced when he returned home, and if I should expect the same for my father. He told me, "I found that the person I had to be in the military -- the work etiquette and attitude expected -- did not translate well into the civilian world. It took time for me to adapt to a new set of circumstances. Your dad will probably go through pretty much the same thing."
I want my dad -- and all members of the military who are returning from war, or are leaving the military -- to be prepared for their lives back home. They have risked so much for us; it's the least we can give them in return.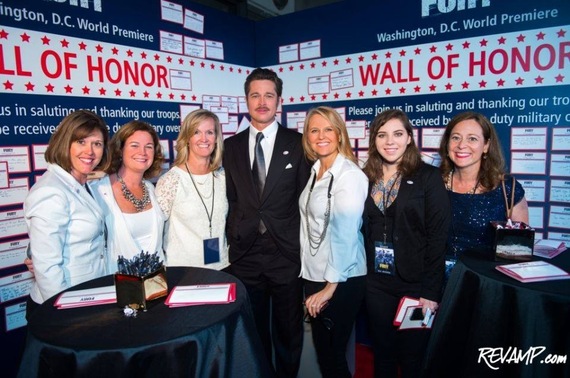 Calling all HuffPost superfans!
Sign up for membership to become a founding member and help shape HuffPost's next chapter