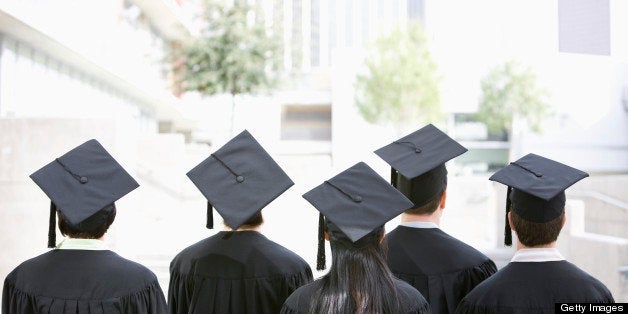 There's nothing quite like the thrill of high school graduation. For teens, it is a rush of relief and anticipation of independence. For many parents, it is a rush of relief, followed by anxiety related to that same independence. Still, the pride and excitement that floods commencement auditoriums and stadiums is palpable. The unremitting camera flashes reflect endless parental enthusiasm and the need to document something that, at times, seemed impossible or just a million miles away. I've done the pomp and circumstance twice as a parent and it never gets old. Celebrating a milestone, related accomplishments and bright futures is easy to embrace.
After the accolades, the tears of joy and reflection ("How can this chapter be over?" "As a parent, did I make the most of each moment?") and the punch and cookies, there is no rest for the happy, weary or weepy parent. Whether your teen is workforce- or college-bound, this is one of the most important summers in your parenting journey. It's often the last opportunity for what I call "big dose parenting," so make the most of those teaching moments before your child is launched toward independence.
Keep your eyes open.
It's easy to let your parenting guard down once high school is behind your child and college (or career) is on the horizon. The summer after high school graduation is marked with teen parties and adventure. Of course there's reason to celebrate, but this is the time to reinforce the rules and review the importance of healthy behaviors including safe driving and the dangers of alcohol, drugs and unprotected sex.
Encourage summer experiences that will strength your teen's spirit, skills and decision-making ability.
Whether jobs, internships or hobbies, some of your teen's summer activities should focus on building his or her life skills. Even situations that highlight the need to choose a different path are valuable summer experiences.
Be proactive, but don't go overboard.
It's easy to get excited about your child's new apartment or dorm. Discuss the needs and wants for this new space, but do the homework first. Identify unnecessary purchases and cost-effective buying options. Universities have strict policies related to some items including lighting, furniture and appliances. Read the rules and regulations and refrain from overbuying.
Talk safety again.
We can't always be there to protect our children, but we can plant the seeds for safety. Before your child leaves home, talk about neighborhood and campus security and the power of traveling in numbers. Identify resources like campus and neighborhood watch programs and security shuttles. Discuss your family's emergency evacuation plans. Note: Some teens will call you "neurotic," but these discussions can save lives. Don't be intimidated; outline your suggestions for them. Make sure your children have those necessities that are critical during an emergency including flashlights, extra batteries and fully-charged portable phone chargers (great graduation gifts!). Remind them that it is never wise to wait until the last minute to refill an important medical prescription and that having a bit of extra cash on hand is always prudent.
Enjoy this special summer.
Whether your teen is moving out of your home or staying put with a new set of responsibilities, this summer will be filled with family memories and opportunities. Of course there is the typical rush to see high school friends before everyone scatters, but there are likely to be family-focused times including requests for favorite meals, restaurant visits, new movies or other adventures. Sometimes, I think when you hold the credit card, you hold the power, but it's more than that. When you've been lucky enough to have great family moments, you can't help but want a few more.
Popular in the Community