A series of intimate and colorful photos are helping to shed light on one mom's struggle with postpartum body image.
Mom Desiree Barnes posed covered in paint for the Body Joy Project, an initiative from artists Chloe Allred, Gabriela Ayala-Cañizares and Charlotte Dean. "They want to change the way our culture thinks about the body," Barnes told The Huffington Post.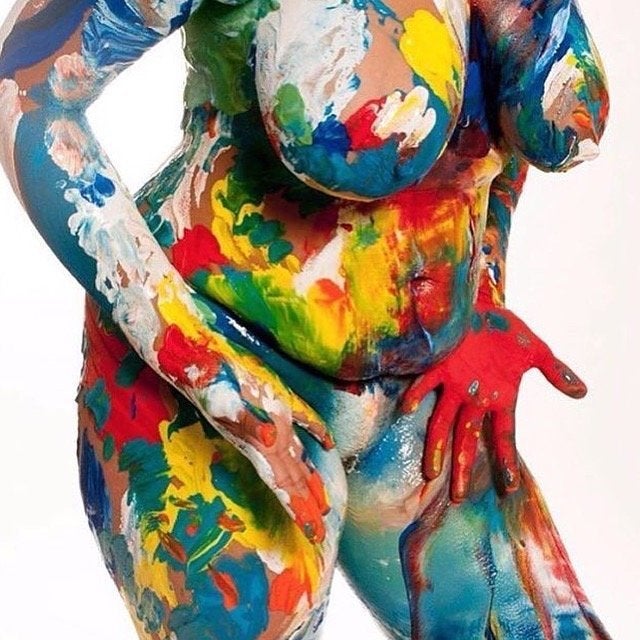 "They are fighting to reclaim their own bodies," she added. "Their work explores body shame, body joy and everything in between ― the whole beautiful mess of being a person. They are interested in investigating and raising awareness to the influences that either support or diminish our own self-image."
Barnes told The Huffington Post she got involved with the project after reconnecting with Dean, who was an old friend. "Charlotte and I had been admiring each other's work on social media," Barnes explained. "She asked me if I wanted to be painted for the Body Joy Project, and I said yes!"
The photo shoot took place in the spring of 2015. Dean covered her friend in a safe finger paint, and her photographer father, James F. Dean, took the pictures.
For Barnes, the experience was emotional, as she was dealing with some body insecurity after giving birth to her first son, Fox, in 2013.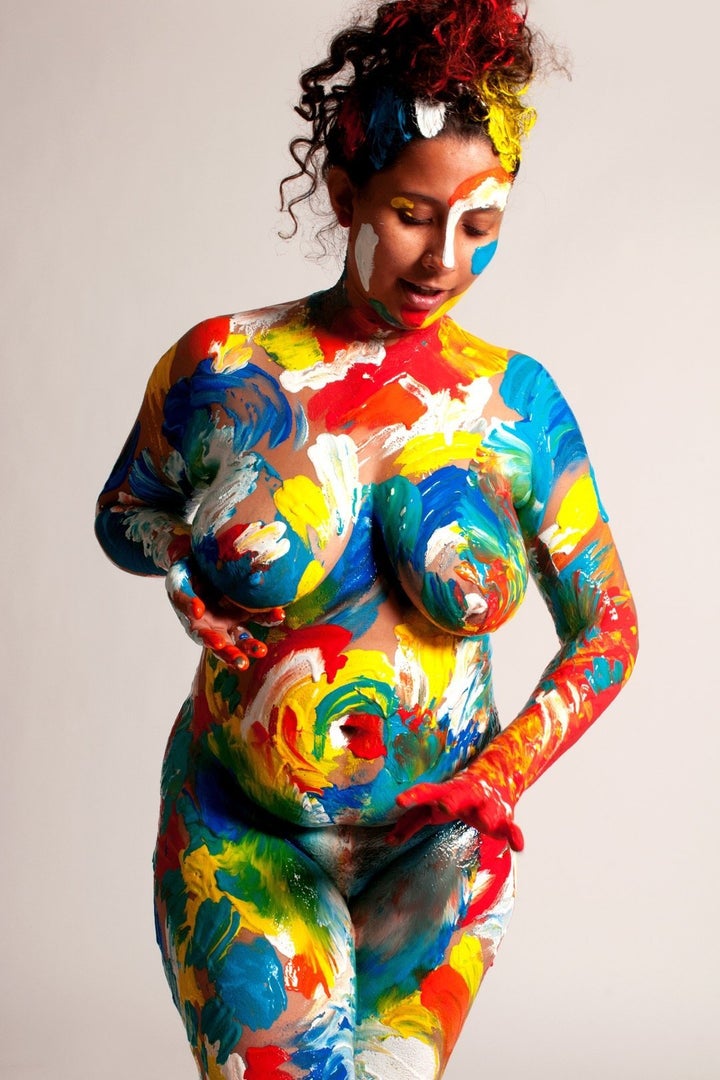 "My relationship with my body, like everyone else's, is a complex one," the mom said. "It has changed so much over the years. Now that I have baby Fox, I look at my body in a totally different way. I am amazed by all of its natural functions ― the nurturing and feeding of another human being from one's own body is a trip!"
Still, she added, "Not to say I don't have those moments where I forget everything I have accomplished in these last couple of years and look in the mirror and go 'eeeeew!'"
When Barnes learned what was happening, she decided to post it on her Instagram channel as well. "I immediately reposted the image because I felt like I had already overcome my feelings about the image, and to have them remove it felt so unfair," she said. Other groups like Take Back Postpartum, Tribe de Mama and The Art of Birth posted the image in support and solidarity as well.
"I was initially nervous to post this image because we had taken all of these photos where I felt like I was 'beautiful,'" Barnes told HuffPost. "And then we came to this one image in particular and it really took me a minute ― it felt raw and it was hard for me to look at it."
"I had to look at my body, I had to look at my curves, I had to look at where I had been carrying life for nine months, and it looked so different than any body I had ever known ― zoomed in!" she continued.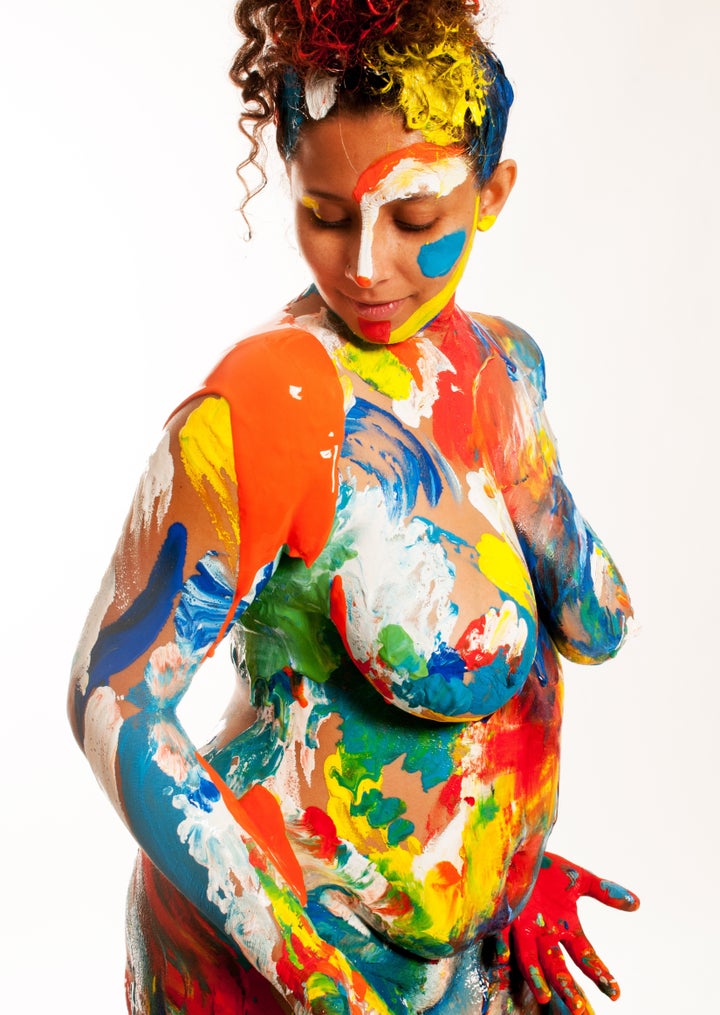 "The Body Joy Project is about connecting with your body in a personal way," Barnes explained. "They believe that improving the quality of our lives is tangible, it just takes practice. We don't just want to survive, we want to live."
Now that Barnes has given birth to a second son, she continues to face the same struggles but maintains a positive attitude.
"I may not always like the way my body looks right now, but I respect it and love it for everything that it is and does for my family and myself," she said. "This is what I want other mamas to take from this picture, that we are in it together, we have to support and uplift one another. I'm pretty sure we all feel this way sometimes."
Related
Before You Go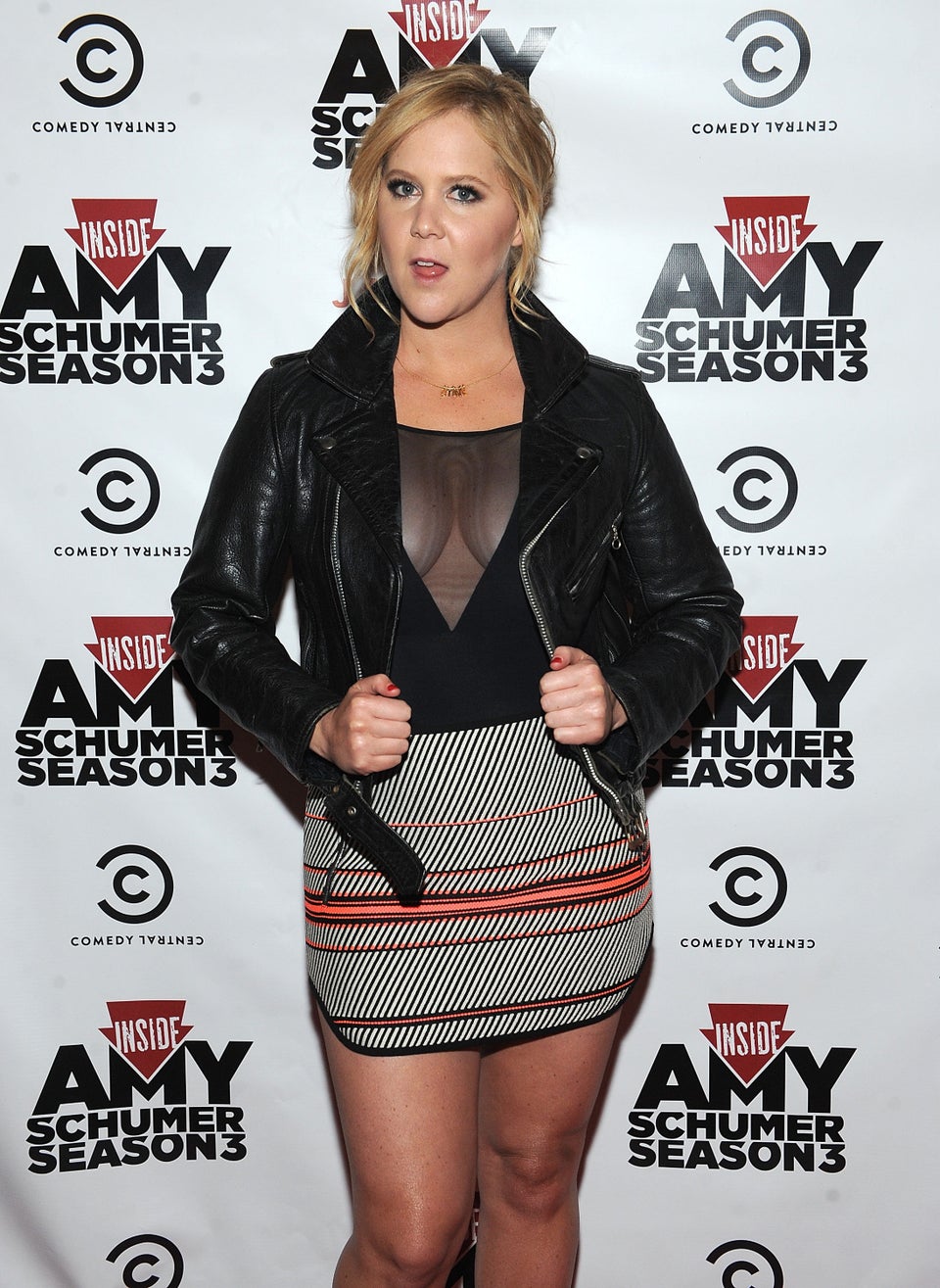 Meet Our Body Image Heroes