The Internet is paying its respects to a beloved police dog who died in the line of duty by giving back to other K-9s in its department. 
K-9 Jethro of the Canton Police Department in Ohio died from injuries he sustained while responding to a burglary earlier this month. Pet blogger Beth Philley, who has met the dog in the past and says she felt a connection to him, wanted to do something to honor the brave pooch.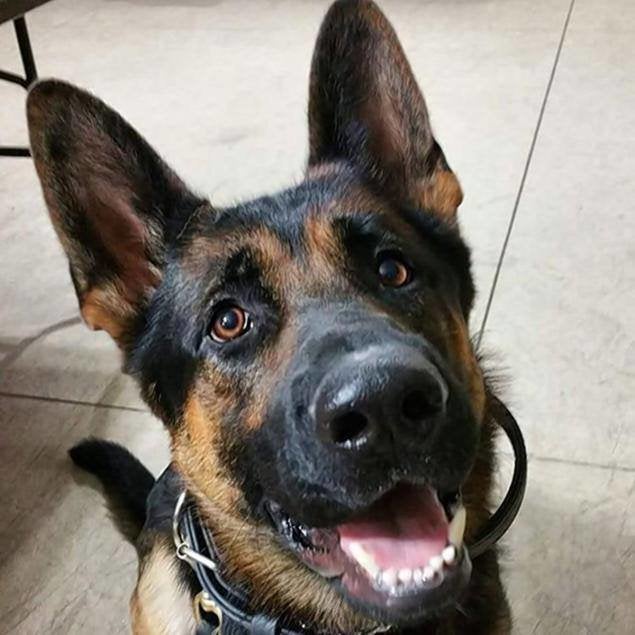 So she created a GoFundMe page to raise money for new bulletproof vests for the department's police dogs. While the fundraiser's goal was $10,000, the Internet smashed through that, donating more than $30,600 in just three days. 
The outpouring of love and empathy has uplifted members of the police department during this tough time. 
"We are blown away by all the support," Officer Eric Stanbro, head K9 trainer told The Huffington Post. "The police department didn't even set any of the funds up. Regular folks did that and we have been floored by the outpouring of donations."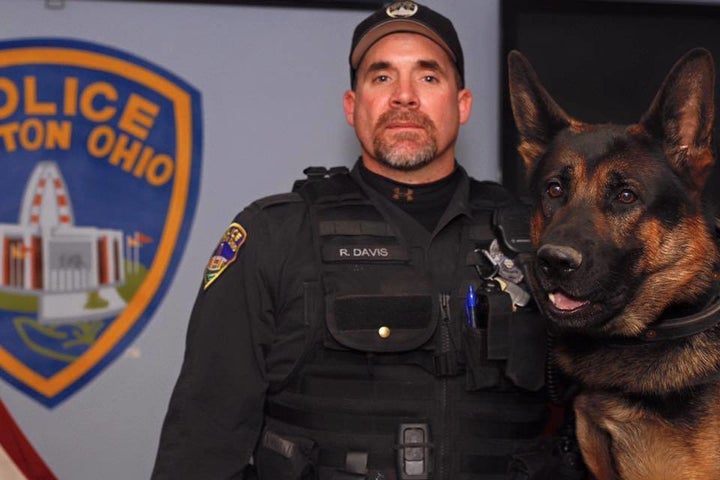 Philley, who blogs for Doggies.com, told HuffPost that she met K-9 Jethro last week and had taken a picture of him for her blog. Just a few days later, Jethro was shot three times, and though none of his vital organs were hit, he sustained brain trauma. The pup died about a day later. 
When Philley discovered the dog had been shot during the burglary, she knew she had to take action and visited the dog at the emergency clinic before he died. She saw comments on social media suggesting that a donation page should be set up, so Philley took it upon herself to make it happen. 
She says the immense support from the community and those across the Internet shows people's commitment to making a difference. 
"I've seen this community do amazing things. I think this reflects that people want to do something," she told HuffPost. "We can't all foster a dog and give it to the police department but most of us can give $5 or $10 to reflect the fact that we appreciate the sacrifice that's been made."
With the funds, the department's seven dogs will receive new bulletproof vests, according to Stanbro. The rest of the money will be set aside in a special fund and the department will decide how to best utilize the money. 
A funeral will be held for Jethro on Thursday, honoring a dog that made his department proud.
"We believe, and our chief has even said that he believes that Jethro saved officers that day," Stanbro told Fox 8. 
To donate or to learn more about K-9 Jethro, visit the fundraising page here. 
PHOTO GALLERY
Dog Explores Abandoned Places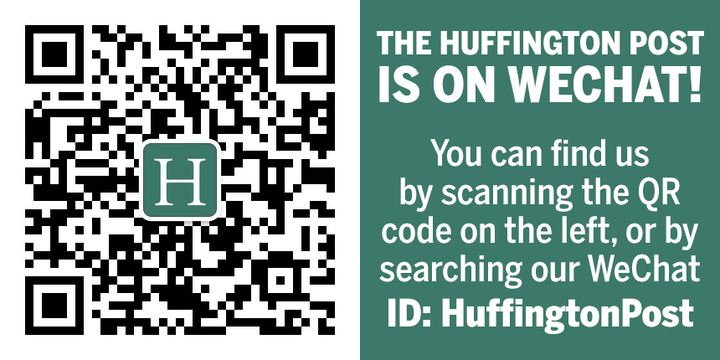 Calling all HuffPost superfans!
Sign up for membership to become a founding member and help shape HuffPost's next chapter