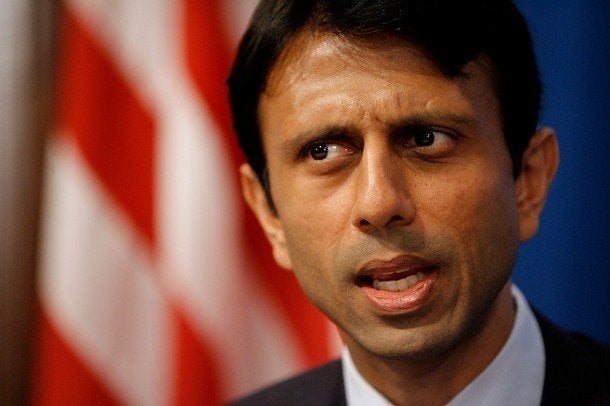 After offering-up the latest GOP lie that $8 billion of the stimulus was line-itemed for "a 'magnetic levitation' line from Las Vegas to Disneyland" in last night's widely-panned speech, you'll never guess where Gov. Bobby Jindal (R-LA) travels today:
After giving one of the biggest speeches in his time as a politician, Gov. Bobby Jindal is heading to Disney World.

Jindal's office says the governor and his family leave for the Orlando vacation resort today.
A perfect punctuation mark to the idiocy of last night's GOP response.
Popular in the Community