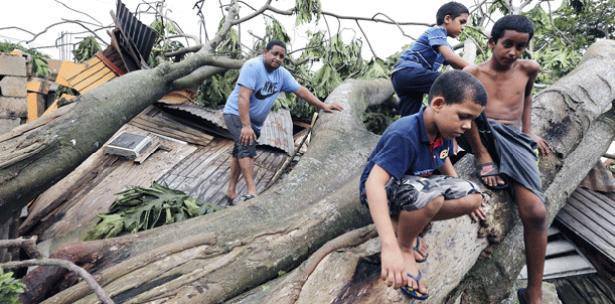 Hurricanes Harvey, Irma, and Maria didn't discriminate when they wreaked destruction on Houston, Florida, Puerto Rico and the Virgin Islands. All neighborhoods ― Black or white, wealthy or poor ― were hit with the same torrential winds and downpours. But in the aftermath, low-income Black and Brown communities will be the ones who face the worst destruction and the slowest recovery plagued of discrimination and inequality.
It's what we have seen over and over again ― after Hurricane Katrina, after Sandy, after Ike and Rita.
It's time for us as a country to face up to this painful fact, and to start doing something about it.
Natural disasters land hardest on such communities for a number of reasons. Before a storm, for example, low-income communities have fewer resources to evacuate and safeguard homes, vehicles, and other property, if they have resources. The belongings they lose could be the only ones they have.
It is even harder for undocumented immigrants or those who cannot speak English. In Houston, home to an estimated 575,000 undocumented immigrants, many hesitated to access a homeless shelter because they feared deportation. They had good reason to be scared. In Texas, the Border Patrol refused to suspend its checkpoints even during the storm. In Florida, a sheriff threatened to station agents at the doors of shelters to check identification.
This time around, many immigrants were also battling the uncertainty of a potential DACA phase-out and the implementation of an anti-immigrant law in Texas.
For vulnerable communities, just preparing for a storm can be debilitating. But for those who are hit, the pain grows far worse.
Families coming back to their homes often face the unthinkable: an eviction notice. Residents in apartment complexes across Texas have already been kicked out of their homes in the wake of Harvey.
Those who can't get to work face an equally unthinkable scenario: getting fired. In Florida, a Naples business owner fired an employee who refused to work through the hurricane, saying callously: "When we hire you, you sign a statement saying you might be required to work through hurricane events."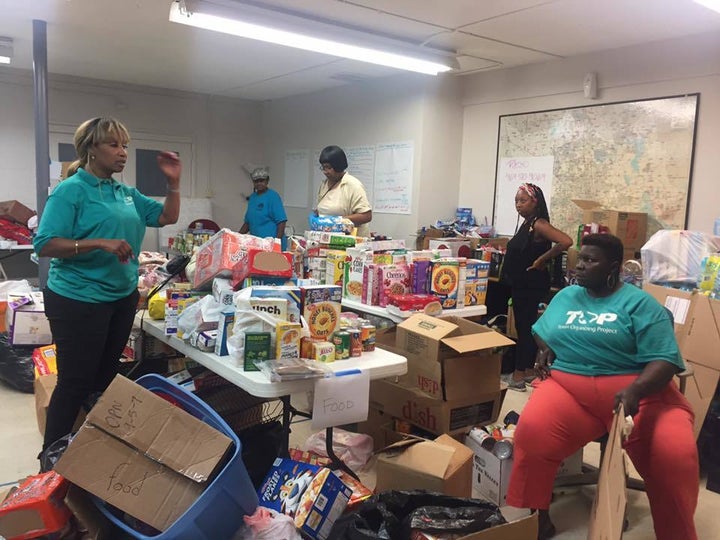 In addition, decades of racist policies have put chemical plants and environmentally hazardous sites closest to neighborhoods of color. In Houston, massive chemical plants and Superfund sites near those neighborhoods have caught fire and begun leaking toxic chemicals. Floodwaters have been contaminated with E. coli.
Finally, construction workers critical to the recovery, many of them undocumented, face exploitation and wage theft from unscrupulous employers seeking a speedy recovery for wealthier communities.
And in a cruel twist, many of these issues get worse in the post-disaster recovery process.
Hurricane Katrina set in motion, for example, a massive privatization of the New Orleans school system, hurting a generation of children of color. When Hurricane Ike hit southeast Texas in 2008, many communities were still living under blue tarps left by Hurricane Rita, a powerful storm from 2005. Even so, the first round of disaster aid after Ike largely went to apartment owners, even though it was unclear their buildings were even damaged.
The unsustainable state of affairs prompted the creation of a local community organizing group in Houston, the Texas Organizing Project. By mobilizing residents, they were able to ensure families benefitted from subsequent rounds of aid.
Today, the Texas Organizing Project, a CPD state affiliate, is back in the middle of the fight, organizing tenants to fight evictions and fight for a fair share of aid. And other organizations across the country, including our organizing groups in Texas, Florida, and Puerto Rico, are following their model. Over and over again, these groups have watched outside organizations fundraising on their pain, only to walk away after the cameras leave. What did the Red Cross do with the half billion they received for Haiti? They built six homes.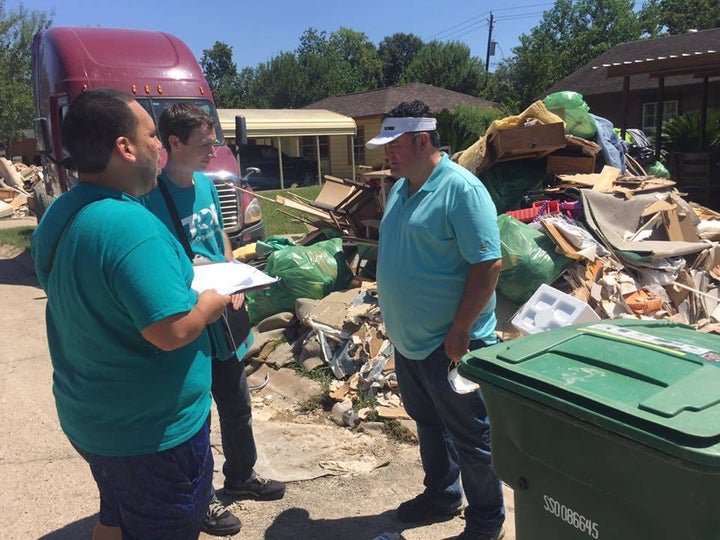 In Houston, two CPD affiliates, the Texas Organizing Project Education Fund and Workers Defense Project, along with other trusted organizations, established the Harvey Community Relief Fund to pool resources and coordinate their distribution to meet the needs of the most vulnerable.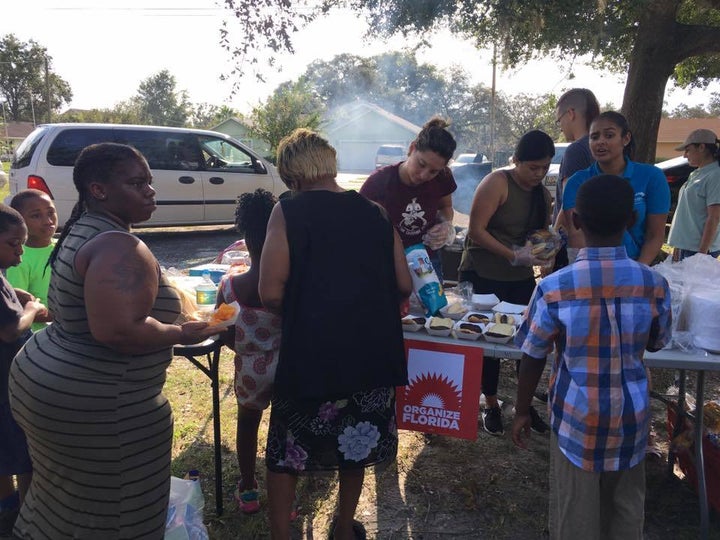 In Florida, along with other community and labor organizations, CPD affiliates Organize Florida and New Majority Florida have set up the Hurricane Irma Community Recovery Fund to provide first response and humanitarian aid.
Most recently, in Puerto Rico, Hurricane Maria has devastated the island, leaving so far over 10 deaths, 100 percent of families without electricity and thousands more homeless. This impact had been stronger in low-income communities, many of which were still struggling from Hurricane Irma earlier this month.
Both hurricanes have disproportionately affected the poor, predominantly Black communities in the East coast like Loiza as well as rural areas.The Hurricane Maria Community Relief & Recovery Fund has been set up to support immediate relief, recovery and equitable rebuilding in Puerto Rico for low-income communities of color hit hardest by the storm. The fund will support organizations working on the frontlines with these communities.
When the cameras leave, and national attention shifts, these are the organizations that will be healing and restoring their communities - and building long-term power from the ground. We can all help by: supporting these local groups, pressing for proactive legislation to reduce inequality and ensuring the fight for justice goes on long after the storm has passed.
REAL LIFE. REAL NEWS. REAL VOICES.
Help us tell more of the stories that matter from voices that too often remain unheard.
BEFORE YOU GO