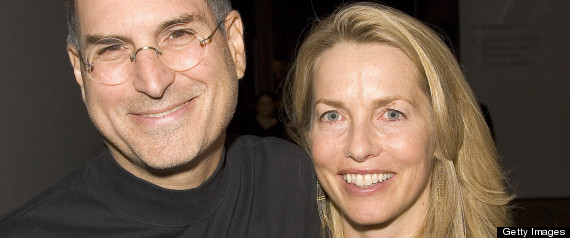 A close look at her, and you would notice her charming smile, a confident disposition and cascading golden locks. Is she the glamorous version of an American politician? Is American politics making way for Laurene Powell Jobs, the widow of Apple founder Steve Jobs?
Now, that's a million dollar question most people seem to be asking. And, the political soothsayers are wasting no time in branding her as a mere catalyst than a lobbyist. But, none are yet ruling out the easiest conclusion. Laurene Jobs may soon give the politicians a run for their money, with her philanthropic activities which started when she was way too young to be even noticed.
Two years into her husband Steve Jobs' death, Laurene Powell Jobs is seen in social circles of America. This is among those rare occasions when she has taken on a social role -- that of being a strong and influential voice regarding comprehensive immigration reforms. Though her romantic links have been traced to former Washington DC Mayor Adrian Fenty, Laurene has been clearly ignoring all sorts of press on this issue. And, this choice of dating a politician is providing somewhat an easily interpretable indicator.
Being Jobs's wife for two decades since their marriage in 1991 till Jobs' death in 2011, Laurene is known to be an intensely private person, closely guarding herself and her children against their personal or professional life. You could never see her don the cover of a magazine, or flaunting her LBD at any social do in the happening circles of Silicon Valley. In a contradiction of sorts, Laurene of the recent months is different. She has turned increasingly less private and refreshingly open about her public opinions even with the media.
Breaking her long tradition of operating from behind the scenes, this Wharton Stanford educated entrepreneur who is rumored to possess large holdings in Walt Disney & Co apart from having inherited large fortune from her late husband Steve Jobs, Laurene has been a great support to Democrats in more ways than one. With America staring at big elections down the line, Laurene's participation and advocacy in granting US-citizenship to young people who were brought into the country illegally. This is sure to turn her into a politician/lobbyist with a golden heart!
In a recent and very rare television interview, Laurene minced no words when she said she wanted the Congress to pass 'common sense immigration reform' for the nation's 11 million undocumented immigrants.
The critics did not spare any words in running her down either calling the immigration reforms to be a very 'pet issue and rather fashionable too'. But, she has remained unfazed from any of their criticism of her work and commitment. And, she has never hankered for any attention from the media or the most popular social circles of Silicon Valley though she has friends in every rank and position across popular companies and political parties.
What comes to her rescue is her long stint of serving less fortunate students. Beginning from her stint as an entrepreneur who attempted to dish out health foods, Laurene Jobs has remained strong on her track of helping students from lower strata of the society. She has tutored thousands of poor students into their technical courses. With College Track, a program she designed to help undocumented students access education at American Universities, with a scholarship fund.
The Dream Act is where she has set her eyes on. With this, she believes, the potential of young undocumented students could be tapped for a brighter future. And, she is doing her best to get the bill passed in the American Congress.
REAL LIFE. REAL NEWS. REAL VOICES.
Help us tell more of the stories that matter from voices that too often remain unheard.