When Grant Tribbett proposed to his girlfriend Cassandra Reschar, he didn't just make a commitment to her. He made one to her daughter too.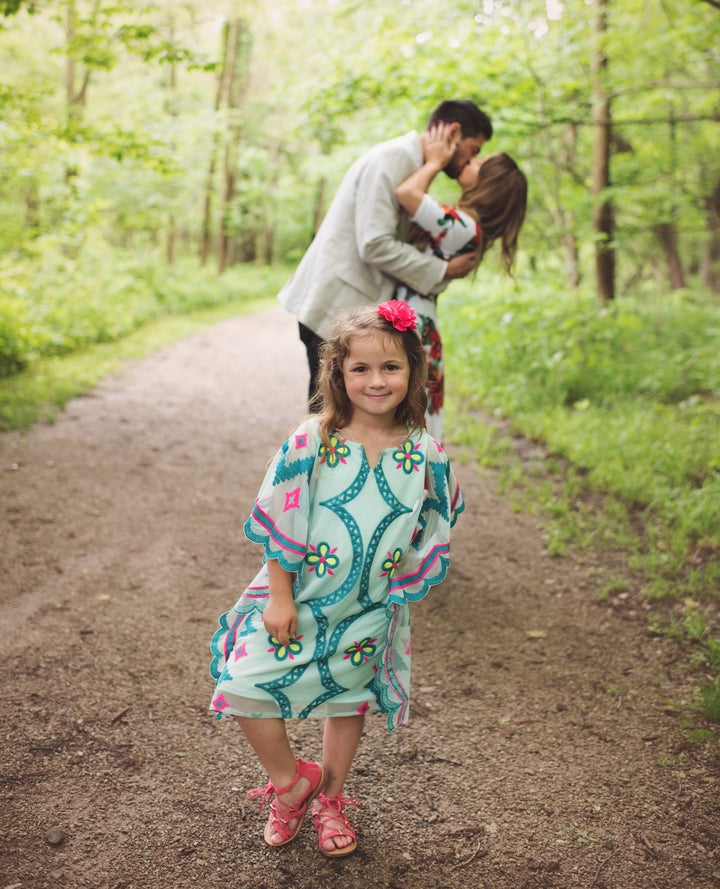 On May 27, Grant took Cassandra, a single mom, and her five-year-old daughter Adrianna to Cracker Barrel for breakfast followed by an outing to Ritchey Woods Nature Preserve in Fishers, Indiana. The three of them walked together a mile into the woods until they reached a wooden bridge. That's where Grant got down on one knee and asked Cassandra to marry him ― and made a very special promise to Adrianna too.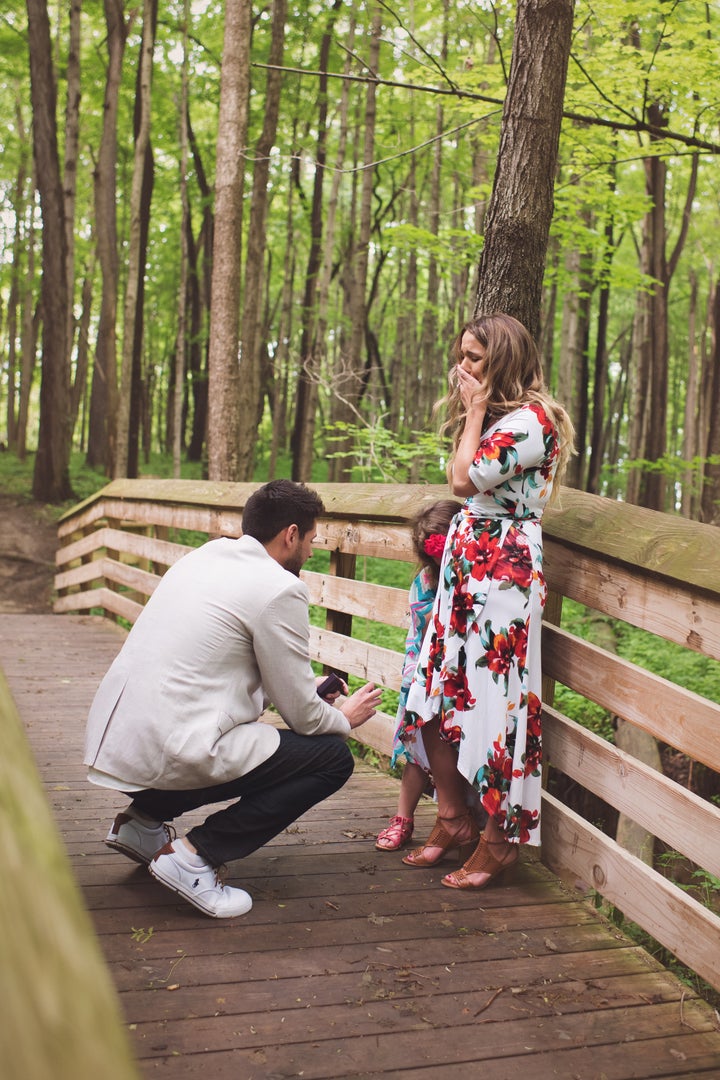 "After proposing to me, Grant got back down to propose to my daughter. He said, 'Adrianna can I be your daddy, to promise to love and protect you for the rest of your life?'" Cassandra wrote on HowHeAsked.
Cassandra was so touched by the gesture, she immediately began bawling.
"He didn't have to propose to her or involve her since typically proposals are between just two people," Cassandra told HuffPost. "But he knew that my daughter was my world and that this wasn't just a commitment between us but a commitment to our family."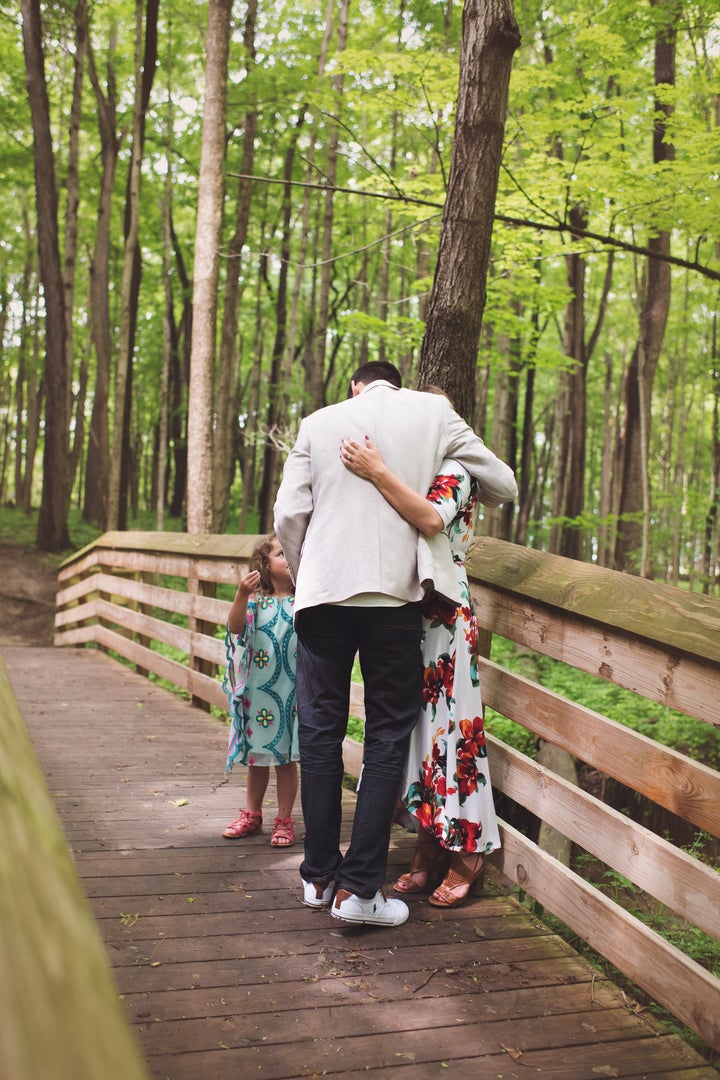 Then to make it official, Grant gave Adrianna a piece of jewelry too ― a heart-shaped necklace in her favorite colors.
"Adrianna's reaction was priceless!" Cassandra told HuffPost. "When he presented her with the heart necklace her immediate response was 'thank you!' because she's always been very good about using her manners."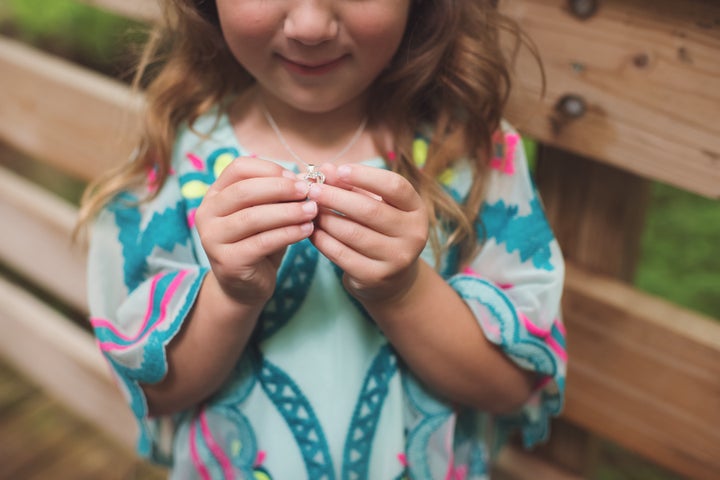 Cassandra continued: "So he had to re-ask her, 'Is that a yes or no, sweetheart?' Adrianna replied, 'YES!' And then screaming with pure joy, she said, 'I finally get a daddy, Mommy! I finally get a daddy!'"
Since the proposal, Adrianna has been proudly sporting the necklace.
"Everywhere we go now she shows everyone," Cassandra said. "It's so sweet!"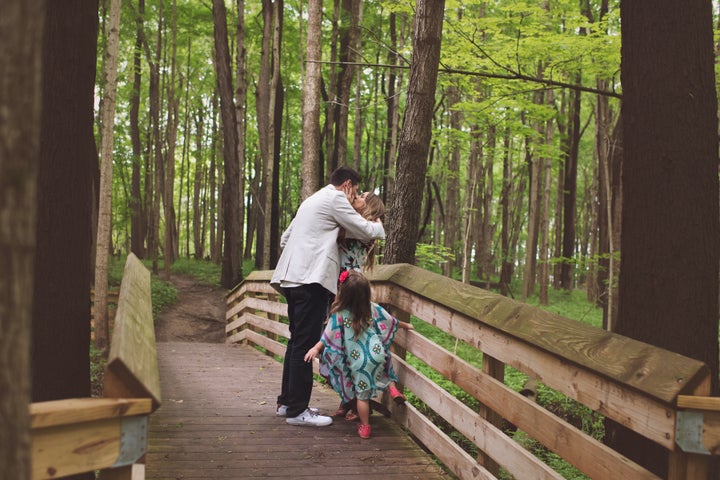 Cassandra said she hopes this inspires other single moms and dads who are looking for love.
"I truly hope our story gives hope to other single parents out there who struggle with dating and feelings that they can never find someone that they love that will also love their children and accept them as their own," she told HuffPost. "Because I've been there and it can be so discouraging when dating as a full-time single parent."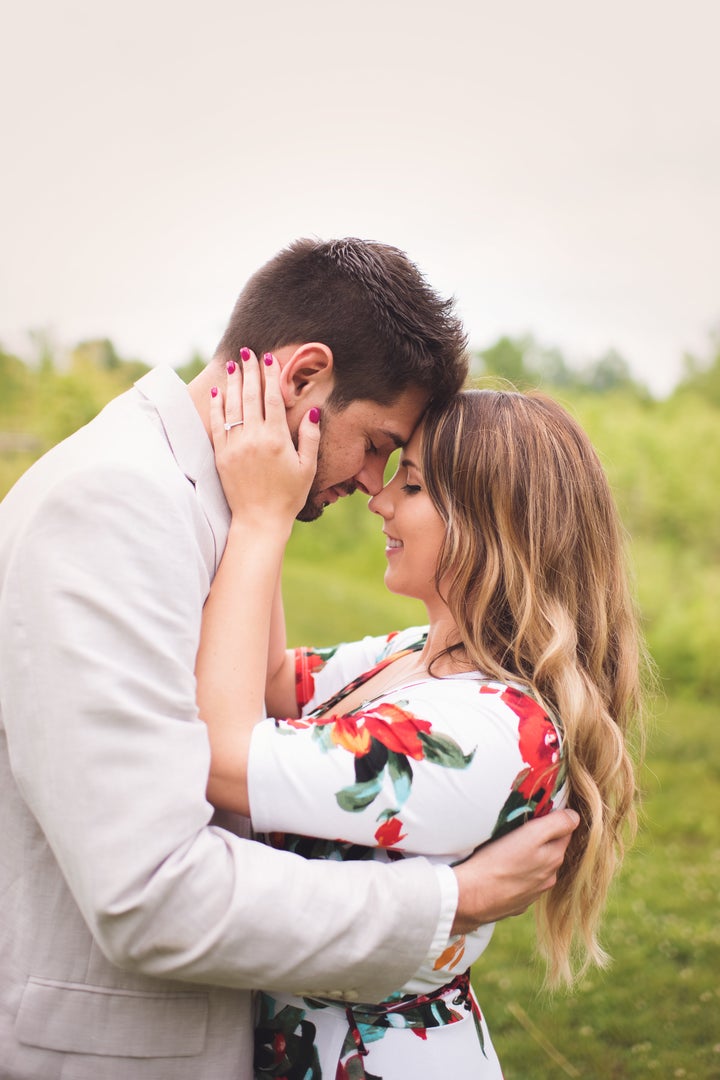 Related
Before You Go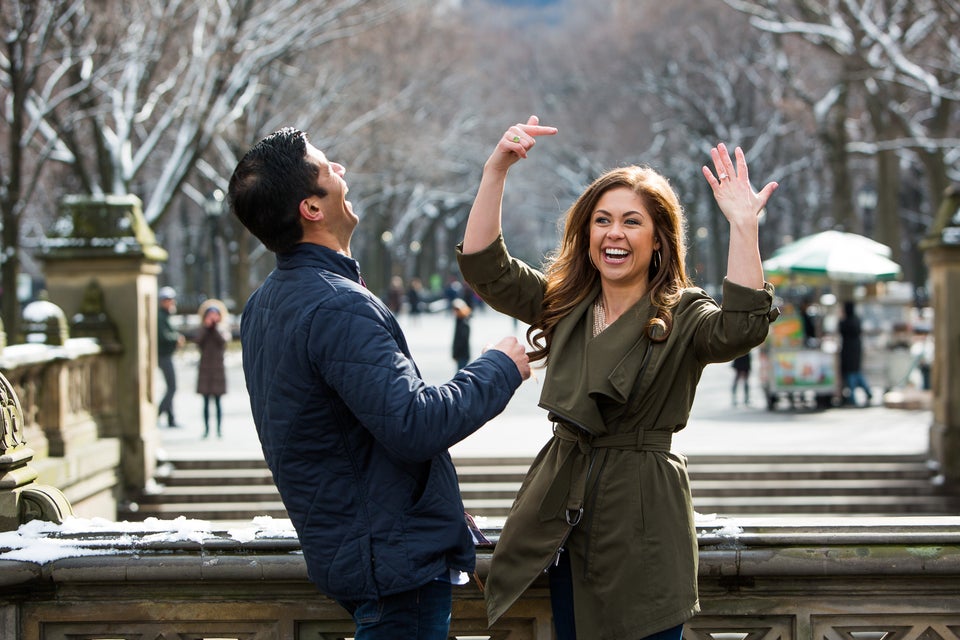 Best Proposal Reactions