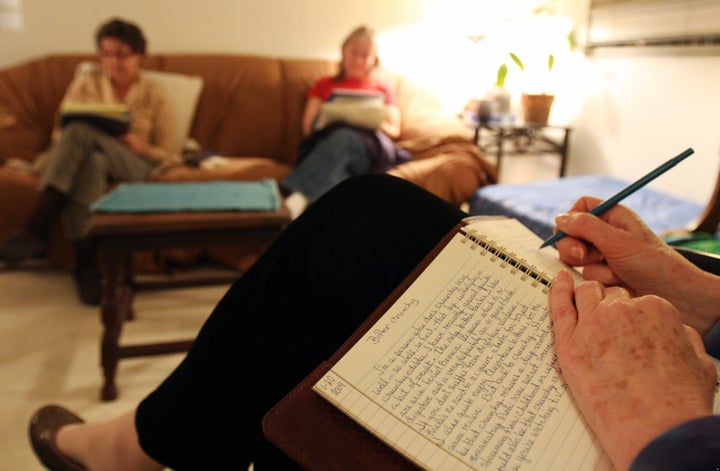 Impossibly, it's been a year since September 1, 2009, when Dreaming Anastasia entered the world. My baby. My debut YA novel. The end of a long , twisty and crazy four year journey. Only I was wrong about that. What looked like the end, was really the beginning.
There's a Robert Redford movie from the 70's called The Candidate. I don't remember much of it -- not even sure if it was a good movie -- but it's the last line that's relevant here. Redford's character spends the entire film running for political office. I can't remember what he wanted to be -- senator maybe? -- but that doesn't really matter. What matters is the last line. Because he and his supporters get him elected. Except along the way, he sort of forgets why he wanted to be senator or whatever in the first place. It becomes about the climb not the destination. And at the end, they're all celebrating. Whooping it up cause they've done it. They launched their fair-haired boy into office. At which point RR turns to another character and asks, "Now what?" End scene. Fade to black.
This post is about the "now what." Which as you can suspect, is nowhere near anything I had anticipated. I feel compelled here to paraphrase the most famous mother on cable television, Kate Gosselin, she of Jon and Kate Plus Eight (I guess it's now just Kate Plus Eight cause Jon is seemingly too busy with other matters including various girlfriends who all want their fifteen minutes of fame. But I digress). But in the spirit of Kate, let it be said that it may be a crazy author journey, but it's my journey.
So what happened next? Well, first I promoted the heck out the thing. Book signings -- some successful, some rather sparse; a mini-Chicago tour, a signing in Phoenix; Publicist Paul's blog tour that ate the universe; a lot of Twittering; some well received posts right here on HuffPo. Dreaming Anastasia kept selling. Maybe because of my efforts. Maybe in spite of them Probably some combination of the two. Sourcebooks paid for a plane ticket here, a hotel room there. I was on a roll. The book sold some more. (Okay, full disclosure -- I have yet to achieve my two main spoiled author goals -- car service and media escorts. But it's coming, people. At least for someone. Possibly just not for me) Those modest expectations they'd had for me got blown out of the water. This too was a lesson -- if you're going to sell say, 10,000 books, better to do it when they expect you to sell 2,000 than if they expect you to sell, say, 50,000. In my humble opinion. Better to surprise them than to piss them off.
And because I surprised them, we moved forward. Book two of what I'd always envisioned as a trilogy became a reality. Contract negotiations began, then slowed, then inched forward one sub right at a time. Can you have it done by April? I was asked. Oh sure, I said. Write a three hundred page fantasy/historical fiction/romance/folklore novel in a couple of months while still promoting and teaching six classes of thirty English students? Piece of cake. But honestly, what would you say? No? Methinks not. So I got busy.
By January, I was chugging along. Getting ready for a "big ticket" Teen Book Festival held by my school district. Yes sir. I was appearing with Melissa Marr, Sara Zarr and Cassandra Clare. Pinch me. Slap me. Call me an author. So what if my house was a wreck and my family had stopped asking what was for dinner. I was doing this.
Only then -- a couple of days before the Festival, I went for my annual physical. And my doctor poked at my neck, then frowned and poked some more. "I -- uh, don't panic," he said slowly. "But there's a nodule. I think it's probably malignant. I think you have thyroid cancer. I'm going to order an ultrasound."
So what do you say to that, other than "Are you shitting me?" Turns out he was right. I arrived at the pre-Festival private dinner wearing a Band-Aid on my bruised neck from the needle biopsy and a deer in the headlight expression. "Nice to meet you," Cassie Clare said to me. I'm sure I responded. But in my head I have cancer was on a permanent loop. I hadn't been officially diagnosed yet. But sometimes you just know what's coming.
And so it went on into February. I kept writing Haunted, because honestly, what else could I do? I found out I had the papillary form of cancer and that it was treatable. I would have surgery in March -- a couple of days after I headed to New York for the Sourcebooks Fire YA imprint launch party at Books of Wonder. I wrote more. Agent Jen kept gnawing at Editor Dan's ankles about the contract. She and I debated about the right time to break the news about the cancer -- which it turns out -- is not something that just pops up in casual business conversation and also potentially puts a damper on sub rights negotiations. Okay, call us callous pragmatists. But seriously, it was an issue. Eventually I blurted it out on the phone when poor Dan innocently called to invite me to the schmancy dinner party at the Century Club. Let's just say that the rest of the conversation was a bit odd. Weeping ensued on both ends. And then I asked about his new baby and promised that the next time -- God forbid -- I got cancer, he'd be the first to know.
Life has a way of going on. Dreaming Anastasia kept selling. I told my students what was going on. Later in the period, some of them got overly chatty and I had to quiet them down. This is why I write YA. Because you can tell teenagers that just possibly you're knocking on death's door and they can feel scared but really still want to talk about what happened at last night's party. I'm good with that.
I went to New York. A friend came with me as a distraction; her long ailing father died the night we arrived and she left the next morning. I at a burger at Shake Shack and went to my schmancy dinner and the launch party and walked the city and attempted not to take it as a sign. Mostly I succeeded.
A few days later I had my six hour surgery where three brilliant surgeons at MD Anderson Cancer Center took out all the bad stuff and left me with a wickedly amazing neck scar. Three weeks after that I actually did a book signing at TLA in San Antonio. Did the hundred people who lined up at the Follett booth know that I couldn't quite turn my head to the left yet and that Mr. Scary Scar was hiding under my rakishly fashionable scarf? Probably not. My tribe of friends and family rallied around me like nobody's business. I healed. I cried. I headed into revisions. I stumbled back to the day job. Just so I wouldn't feel settled, Dan left Sourcebooks for Harper Collins a few days before I returned to work. Editor Kelly became my new best friend.
In June I went hypothyroid for two weeks so I could have my radioactive iodine treatment. I kept writing until the attention span was gone. During those days, I lounged on the couch and developed a serious Bravo channel addiction. Let's just say that if you have not discovered the glory that is Bethenny Frankel, then you are seriously lacking in cultural touchstones. Honestly, I'm not kidding. The woman survived both Apprentice and Real Housewives and still managed to become a business mogul and a mom and find true love. I'm a fan of the happy ending these days. Bethenny - you totally rock. I would promote with you any day. (How we would mesh my YA books and your line of booze would be problematic, but possibly we could focus on your healthy eating products. Call me. We'll talk.) But here's the best news: My latest blood work was stellar. My doctors have deemed me cured. Yes, they don't use that word very often. So I believe them.
A few days ago, I finished the Haunted copy edits. The book is due out on February 1st, 2011, and the promotion wheels are spinning once again. My very first foreign right has sold and Dreaming Anastasia will be published soon in Turkish! Sourcebooks has forked over a plane ticket for me to do a panel and signing at NCTE in Orlando. Just so I wouldn't feel too full of myself, they've kept my signing time a mystery. They've even re-done the funky font originally used for Anastasia's journals in Dreaming Anastasia. This new one is still scripty but much more legible. So if you were a font hater -- and some of you were; you weren't shy about letting me know -- there's this great new edition of the novel filtering into the stores. You asked. We listened! So feel free to go buy one.
Along the way, I've learned a lot about life and love and writing and tenacity. About the fragile shells that contain our life force. That wearing a scarf every day is not a bad fashion statement until it gets to be 98 degrees outside. Then it's sorty of iffy. But scars fade. And brilliant surgeons help them fade faster. According to Copy Editor Matt, none of this has improved my shoddy em dash skills. But Matt's a picky guy.
Dreaming Anastasia and Haunted both deal with the idea of destiny. Anne has a lot of trouble accepting that hers is not what she expected it to be. I tell her that it's okay. Sometimes you just need to let things happen. Sometimes they'll happen whether you let them or not. My other character Ethan broods a lot about second chances. I get that, too, now. Maybe this really was the novel I was meant to write.
In any case, it's a year later. I'm here. I'm healthy. I'm writing. Still hanging out with my tribe of lovelies. And profoundly grateful for it all.
REAL LIFE. REAL NEWS. REAL VOICES.
Help us tell more of the stories that matter from voices that too often remain unheard.