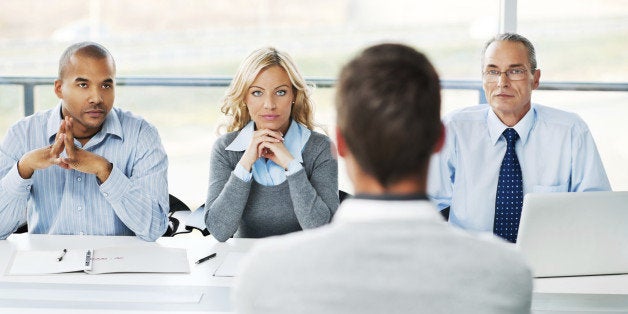 The wait after a job interview can be agonizing, particularly if you feel it went well, and you really want this job. Hopefully, as I recommended in "How to Ask the Right Questions in a Job Interview," you asked them about the time table and next steps in the process at the end of your interview. So, you may have some idea of what is happening -- or, at least, the expected timing of the next step.
If they said they'd be in touch with you by Wednesday, and it's noon on Wednesday, don't jump to any conclusions. Hopefully, you sent your thank you note/email within 24 hours of the interview (sending an individual thank you to each person who interviewed you, including HR). If you didn't send those notes earlier, send them now!
Now What Should You Do While You Wait?
1. Keep looking for a job!
No matter what, until you are holding the job offer you want in your hand (right title, right salary, right starting date, etc.), don't stop looking. As the old saying goes, it ain't over 'til it's over.
2. But, don't give up on this opportunity, yet...
Particularly if it has only been a few days or a week or so past the date the employer said they'd get back to you, don't give up on the job. Don't wait for it, or count on it coming through for you (see No. 1, above), but don't give up either.
If it is more than a week past their deadline for getting back to you, and you haven't heard from them or reached out to them, reach out now! Calling is the best strategy. Try to talk with a real person, if possible, rather than leaving a voice mail. Be positive and upbeat! Smile while you are talking with them (that smile comes through the phone) -- do NOT expect rejection.
When you are talking with someone, preferably the recruiter or the hiring manager:
Tell them your name, the job you interviewed for (job title and requisition number or other identifier they might be using), when you interviewed (date and time of day), and who you spoke with during the interview (names with job titles, preferably).
Tell them the date you were given as the date you could expect to hear from them (hopefully at least a day or more in the past!).
If something about you seemed to make a big impression, mention it now, as in, "I'm the person who worked as a project assistant on the XYZ project for Really Big Competitor."
Reiterate your interest in the job and working there.
Ask them the current status of the job.
It can be a good sign if they remember you, but don't be disappointed if they don't. Focus on being pleasant and easy to hire. Prepare and practice what you are going to say -- winging it can backfire!
3. Put your network to work!
If you were referred to the job by an external recruiter -- an agency or independent consultant -- ask them what they know about the situation, whether or not the job has been filled and the status of your situation. If they don't know immediately, they may be able to find out.
If you worked with an internal recruiter, contact them. They will probably give you the employer's official "party line," but it can be very helpful to reach out to them. Hopefully, they will share useful information with you.
If you have contacts inside the organization, ask them if they can find out anything about what is going on.
Go on LinkedIn. Look at the "Company Profile" for the employer to see if you are connected to anyone currently there, and to any former employees. See if you can quietly gather some information from your LinkedIn network.
Check the employer's website. Any big announcement made recently? Perhaps there is big news like a drop in sales (which could kill all open jobs) or a big increase in sales (which could mean they should hire two or three people for the job you interviewed for, rather than one).
Google and/or Bing the organization's name to see if there are any hints about something happening that wouldn't be posted on the company website.
Check the website where you found the job posted (if that's how you found it). Is the job still there, or has it been removed? Is something similar -- but different -- posted now? The job may have been taken down because the time frame for a paid posting has expired, not because the job was filled. Google the job title and the employer's name to see if the job posting is still out there somewhere.
5. Keep looking for a job!
YES, I REPEAT -- KEEP LOOKING! Unless you are independently wealthy, you can't afford to sit and wait for any job offer to happen. You need to keep your "pipeline" filled with opportunities.
No matter how well-qualified you are, how much you liked them, how much they seemed to like you, and how much you want this specific job, keep looking!
If This Job Does Not Happen for You, But You Still Want to Work There...
If you really liked them and still want to work there, send them nice thank you notes. Seriously! Tell them it was very nice to meet them all, great to learn more about the organization, and you were happy for the opportunity. Then, ask them to keep you in mind for other openings they might have, and ask them what similar opportunities may be available in the near future.
Then, ask how often you should check in with them, perhaps every month or two, to see what may be developing. Notice you are not asking for permission to check in! You are asking about the timing. Tell them that, while you may land a job in the near future, they seemed so nice and the organization so good that -- if you are available -- you'd like to keep them on your list of preferred future employers.
The worst they can do is to say "no," and they might say "yes." At this point, what do you have to lose?
Susan P. Joyce is president of NETability, Inc. and the editor and chief technology writer for Job-Hunt.org and WorkCoachCafe.com. This article was first published on WorkCoachCafe.com.
Related
Popular in the Community