A woman wrapped in a beige blanket stares numbly into the distance. Behind her lies a small mountain of debris -- the slats of a bed, the broken back of a chair.
That photo, taken nearly one year ago in Japan's Ishinomaki, Miyagi prefecture, became a symbol of the human costs of the Japanese earthquake and tsunami.
The woman in the picture? 29-year-old Yuko Sugimoto.
While many have seen the iconic image, few know the story behind it or of the happy ending that followed.
Sugimoto had been looking toward her son Raito's kindergarten. He hadn't been seen since the disaster struck, and she'd received word that the kindergarten had been completely submerged under water.
"At that point, I thought there was only about a 50 percent chance he was alive," Sugimoto told Reuters while recalling the details of that day.
The following day, Sugimoto was reunited with her husband, Harunori. The pair began going to the evacuation centers around the city. Her husband even found a boat and reached their son's school, but it was empty, the Daily Mail reports.
The Sugimotos lost their home in the disaster but are rebuilding their lives. According to the Sydney Morning Herald, they lived in shared accommodations for survivors before finally renting a friend's home.
"'We were lucky. We may have lost our home but my family has become even more precious to me. Perhaps we took things for granted a little before the disaster," Sugimoto said.
Check out our slideshow of Yuko and Raito's lives one year after the tsunami: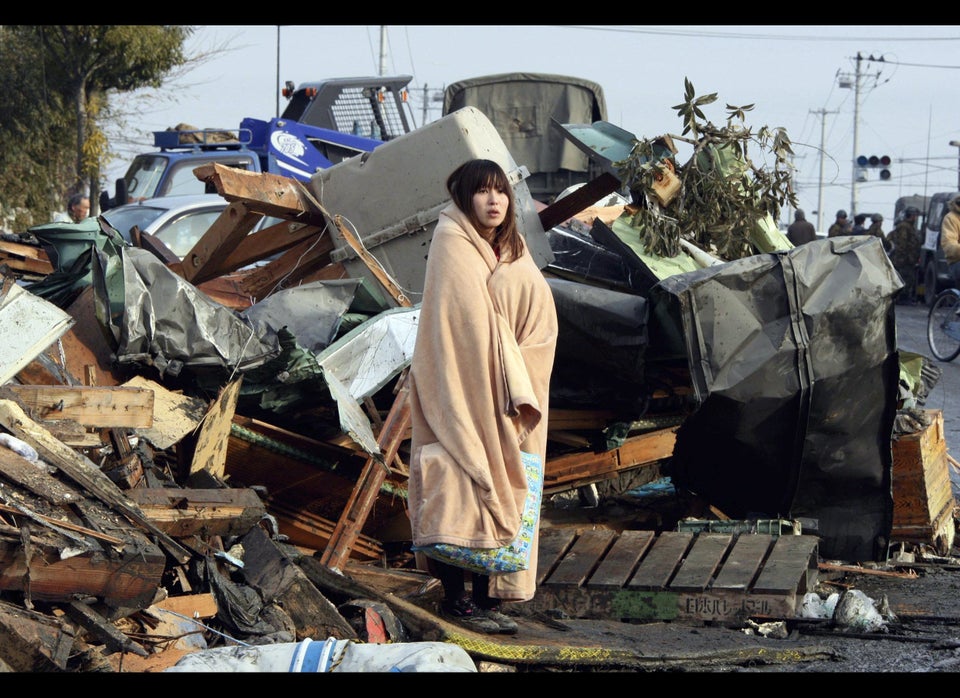 Popular in the Community