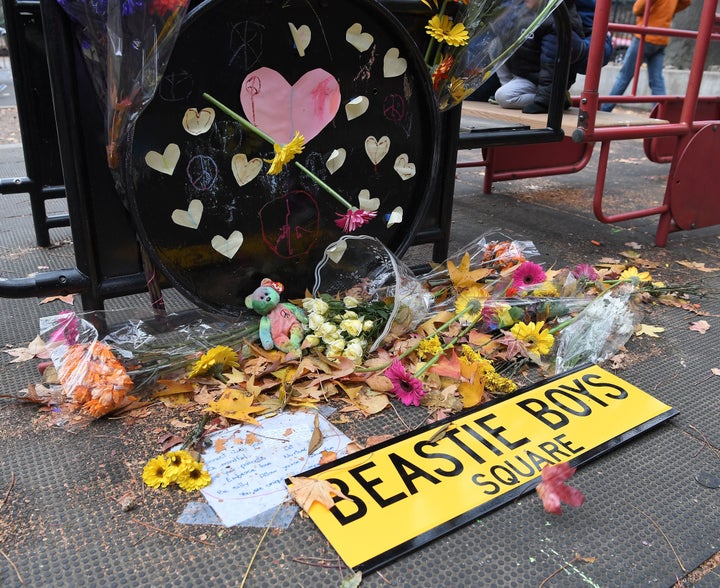 Yauch's mother was Jewish and his father was Catholic. He began practicing Buddhism in 1994. His fellow Beastie Boys members Adam "Ad-Rock" Horovitz and Michael "Mike D" Diamond (who are of Jewish heritage) called for an anti-hate rally this weekend at the park.
Brooklyn resident Chrystin Ondersma took her 7-year-old son after explaining to him what happened.
"It's difficult obviously because we haven't even yet had a conversation really about what a swastika is," she told The Huffington Post. "But we talked about how people after the election have been feeling that they could express hateful messages."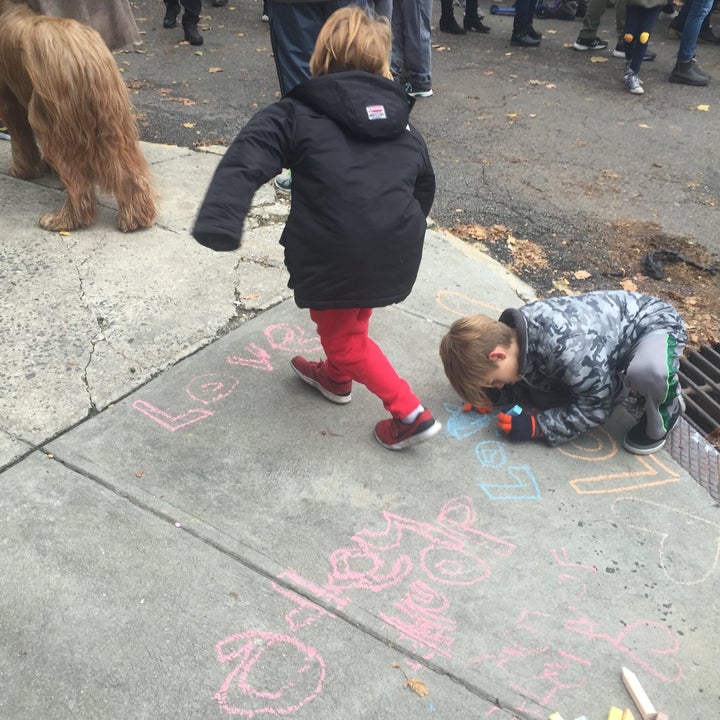 Ondersma's son and his friend wrote messages in chalk on the sidewalk like "peace" and "hate is bad." She explained why it was crucial for them "to come together and fight against hate."
Ondersma was one of many parents who brought their kids to the rally. Boys and girls of many ages bundled up against the cold weather and held signs promoting peace and pointing out that #LoveTrumpsHates.
Check out more photos of the littlest protestors who attended the anti-hate rally at Adam Yauch Park: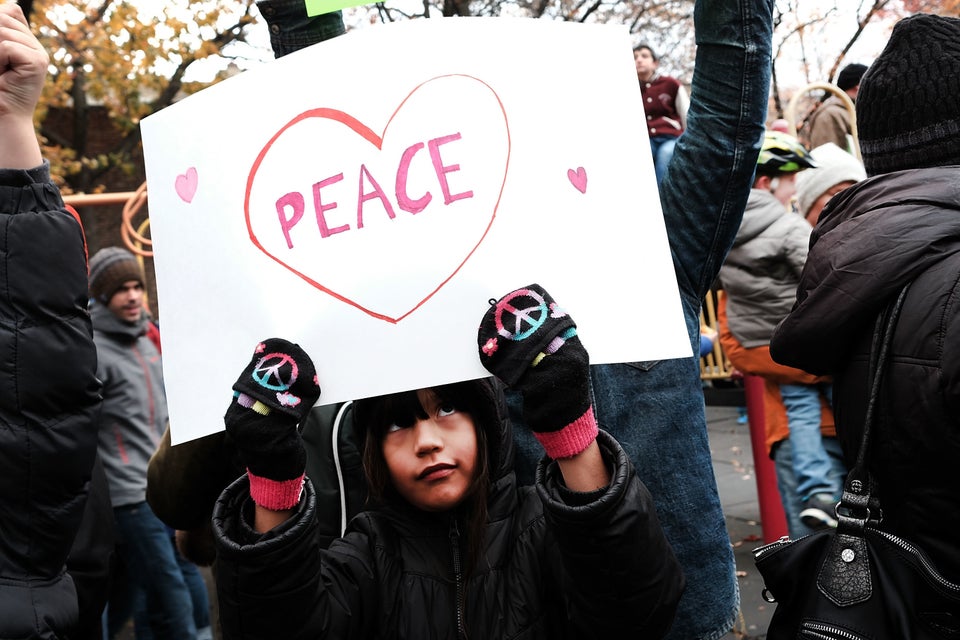 Spencer Platt via Getty Images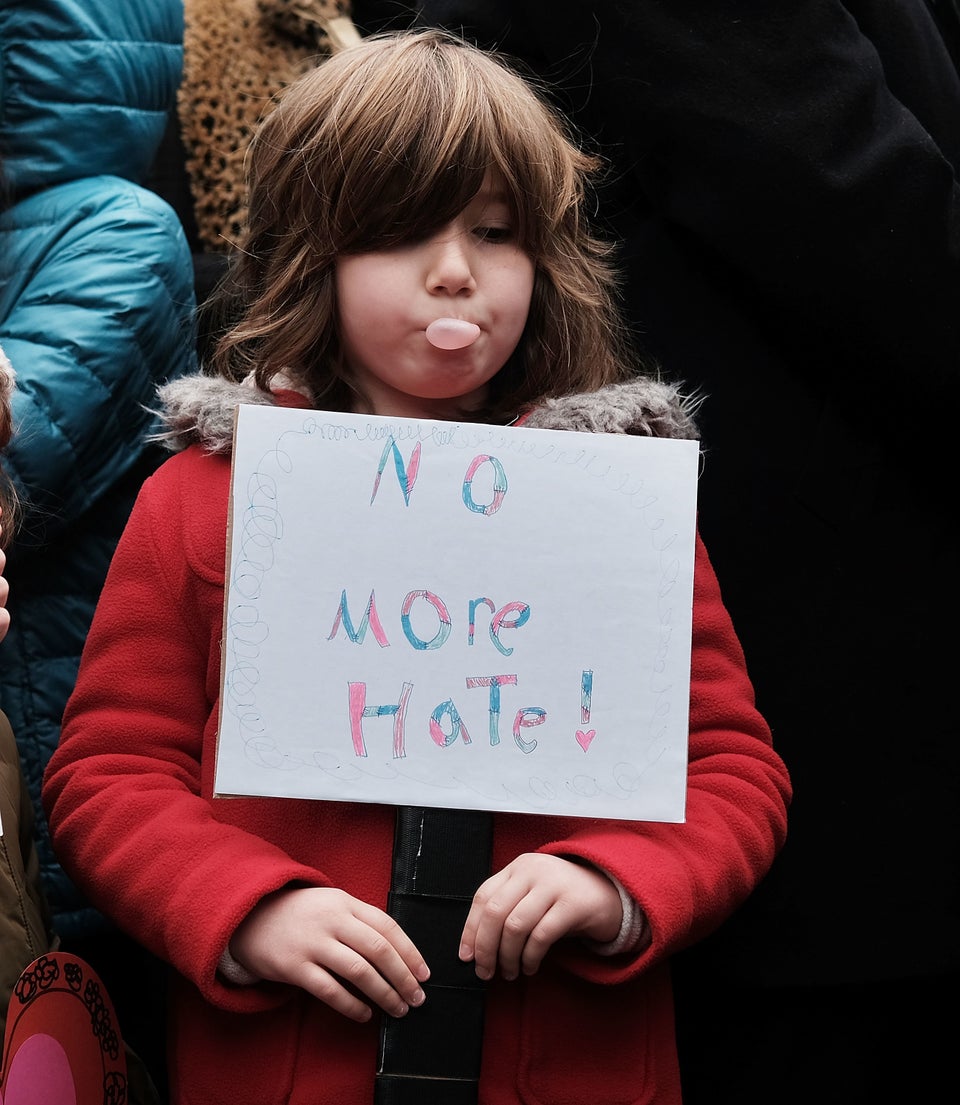 Spencer Platt via Getty Images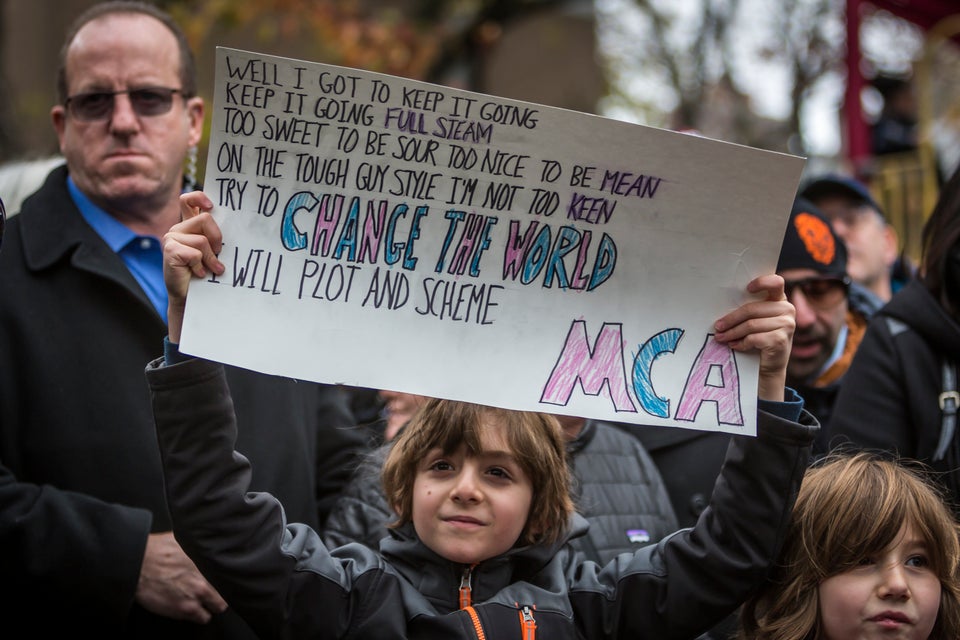 Pacific Press via Getty Images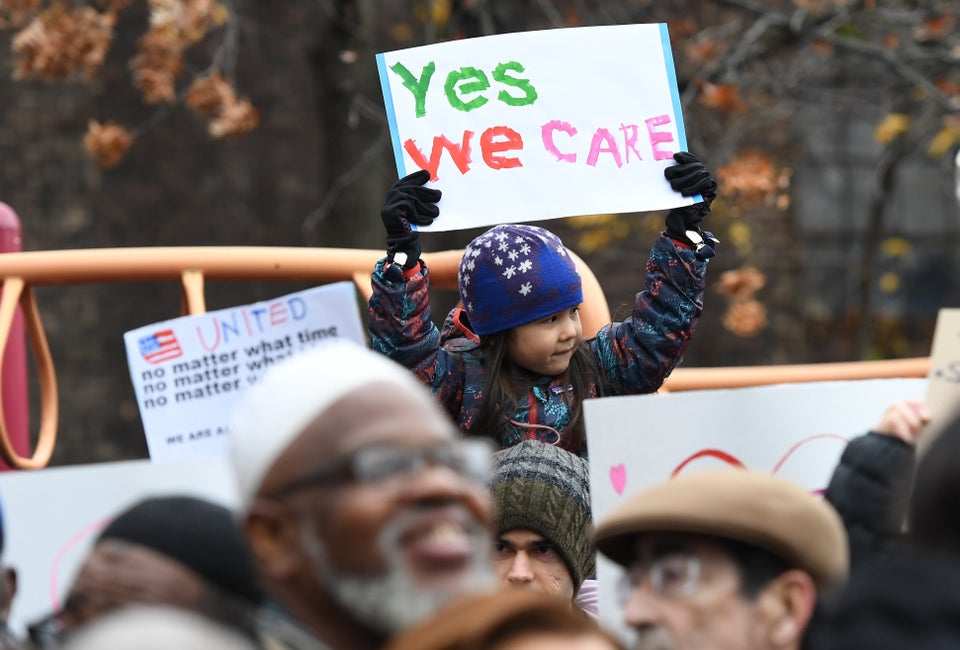 ANGELA WEISS via Getty Images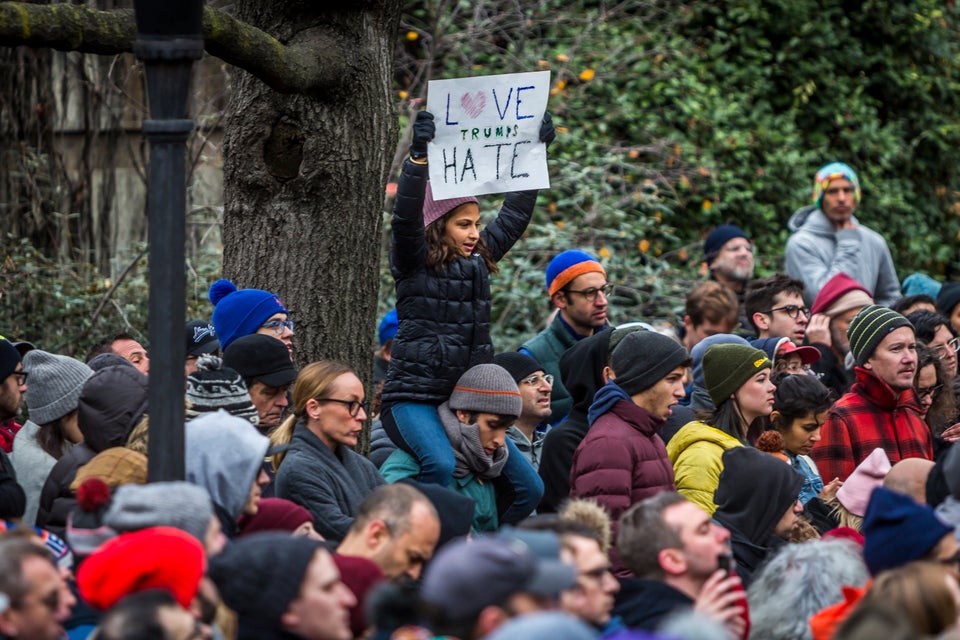 Pacific Press via Getty Images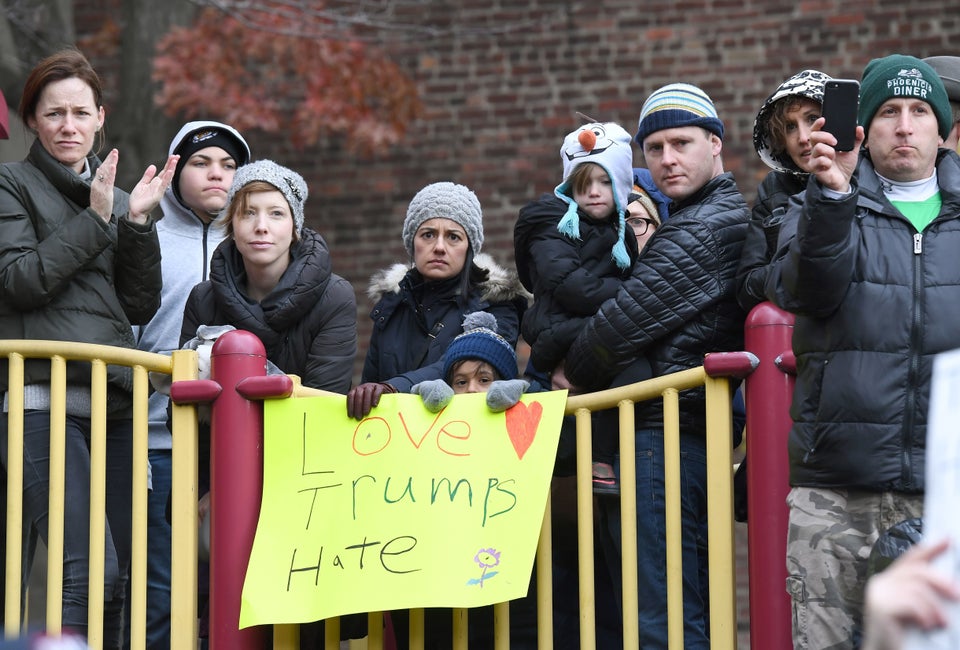 ANGELA WEISS via Getty Images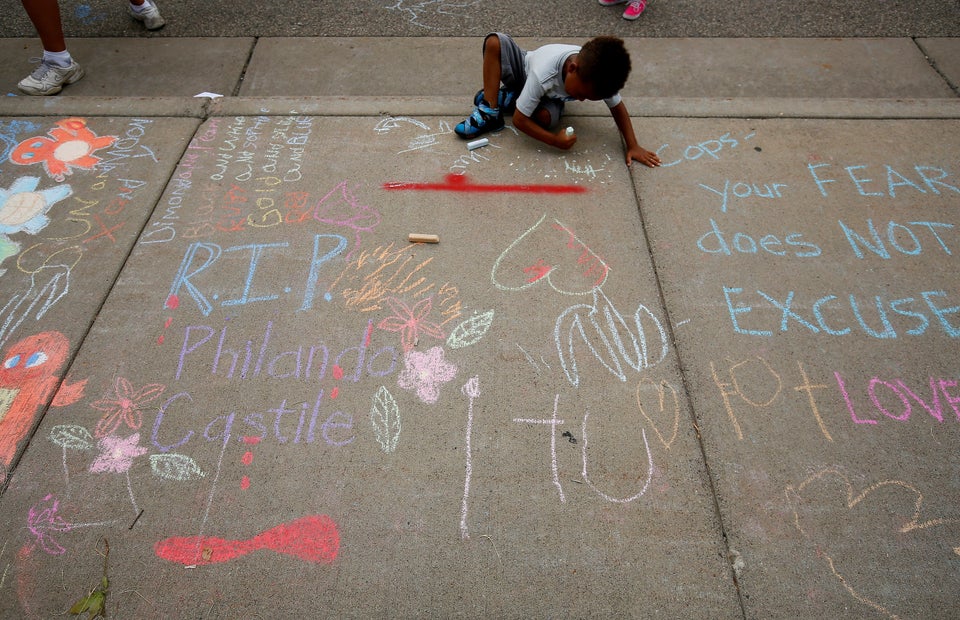 Children Protest Police Killings