In the midst of the troubling rhetoric about sexual assault and masculinity making headlines this election cycle, one dad is reminding his children what it really means to "be a man."
On Oct. 7, The Washington Post and NBC News published footage of presidential nominee Donald Trump bragging about grabbing women "by the pussy" and kissing them without their consent in a 2005 conversation with "Access Hollywood" host Billy Bush. Following the release of the now-infamous tape, former New York City mayor Rudy Giuliani defended the GOP candidate's comments, telling CNN's Jake Tapper, that "men at times talk like that."
In the aftermath of these incidents, Michigan dad Derek Steele posted a powerful letter addressed to his two sons, 7-year-old Caleb and 4-year-old Ethan, on Facebook.
Prefacing his letter with the quote from Giuliani, Steele wrote, "Men do not, at times, talk like that. Sure some individuals with an X and Y chromosome like you may say something like that, but we do not call them Men. We call them perverts, abusers, or rapists ― not Men. Real Men don't do that and wouldn't even think to say that."
The dad explained to his sons that many people will try to give them ideas of what it means to "be a man" but that the majority of these claims "will be total garbage."
"If you want to be a Man, forget about machoism or sexual conquest. Being a Man is not about that. It's about protecting those around you who are weak or innocent ― maybe a child being bullied or your own children. It's being awake at all hours of the night to warm a bottle, change a diaper, change the sheets on a wet bed or even worse. Men get puked on, pooped on, bled on and cried on. It's about being open with someone, vulnerable and accountable. It's admitting your mistakes and failures ― in all its ugliness ― and seeking forgiveness, over and over and over again. Real Men play dress up and enjoy tea parties and will make a complete fool out of themselves just to hear a child laugh. They cry, even weep, when the situation calls for it."
Steele, who also has a 1-year-old daughter, added that real men respect women "because they are human" and work to stand up for what's right.
"It's tough being a Man. Hardest work you'll ever do," he wrote. "So when someone tries to justify abhorrent words and behavior by sullying your good reputation as a Man ― be angry and speak up. Don't let them define you down by their conduct. In short ― be a Man."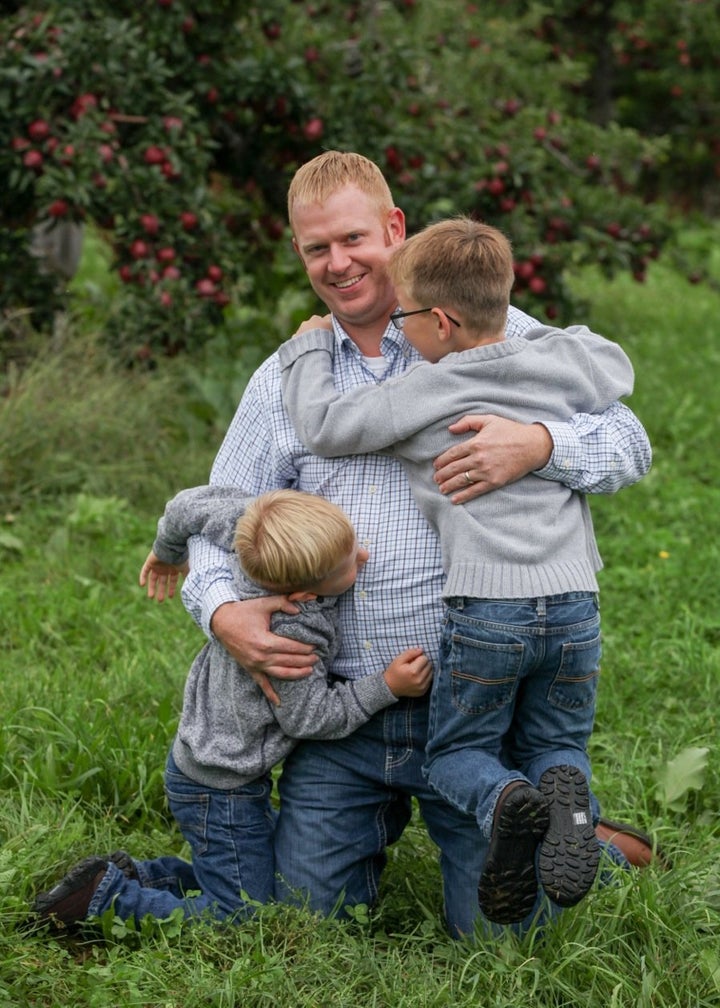 Steele's Facebook post received over 4,300 likes and 2,200 shares. The dad told The Huffington Post that his letter was not intended to be a political statement.
"My words were not meant as an endorsement or denouncement of any political candidate," he said. Rather, he explained, the post came about after a long, exhausting week at home with his family. Four-year-old Ethan was recovering from a tonsillectomy, so the dad was "neck-deep" in parenting chaos ― complete with tears and sleep deprivation.
When he finally had a chance to read the latest news headlines, Steele was "taken aback" that he, as a man, was "being lumped in as an excuse" for Trump's crude remarks.
"I was trying to put into words how I would explain the events of the day and my beliefs about manliness back to my boys," he said. "In a couple years they will be old enough to be aware of these conversations, so I spend a fair amount of time thinking about how I would explain and teach them through these moments."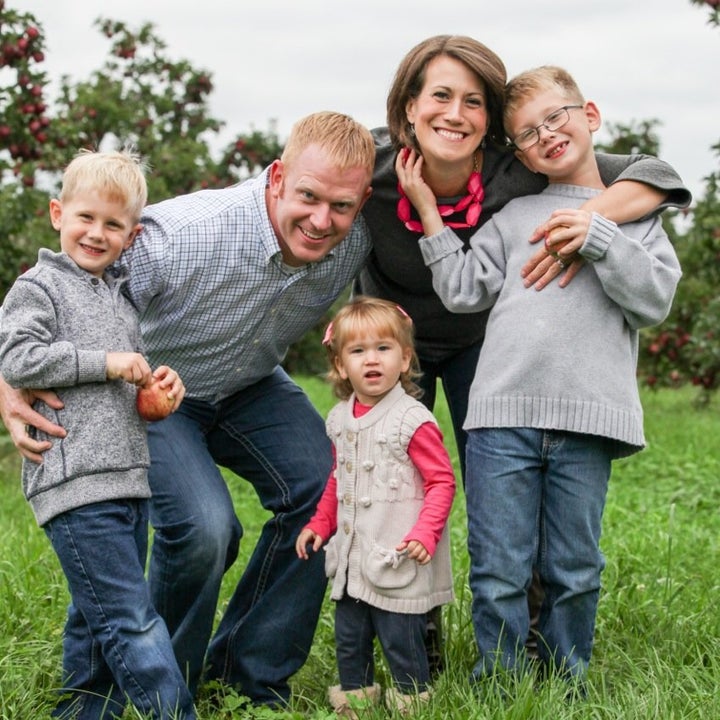 After receiving positive feedback on the post from friends and family, Steele decided to make the post public, to help fellow parents find the right words to talk to their own kids about these topics. The dad told HuffPost he hopes his letter touches his sons when they are old enough to be on Facebook and understand the discourse about masculinity in the news cycle today.
"I hope the letter gives them confidence in their own identity as men," he explained. "There are a lot of voices trying to define what that is, but hopefully this puts into words the example I'm trying to set for them everyday."
Steele said he also hopes that his sons take in the message that everyone deserves respect, regardless of gender, race, religion or any other category.
Since his letter went viral, the dad has enjoyed seeing commenters tagging fathers and male partners to thank them for living up to Steele's ideals of manhood.
Said Steele, "It's heartening to see that there are so many great men out there setting an example for their sons."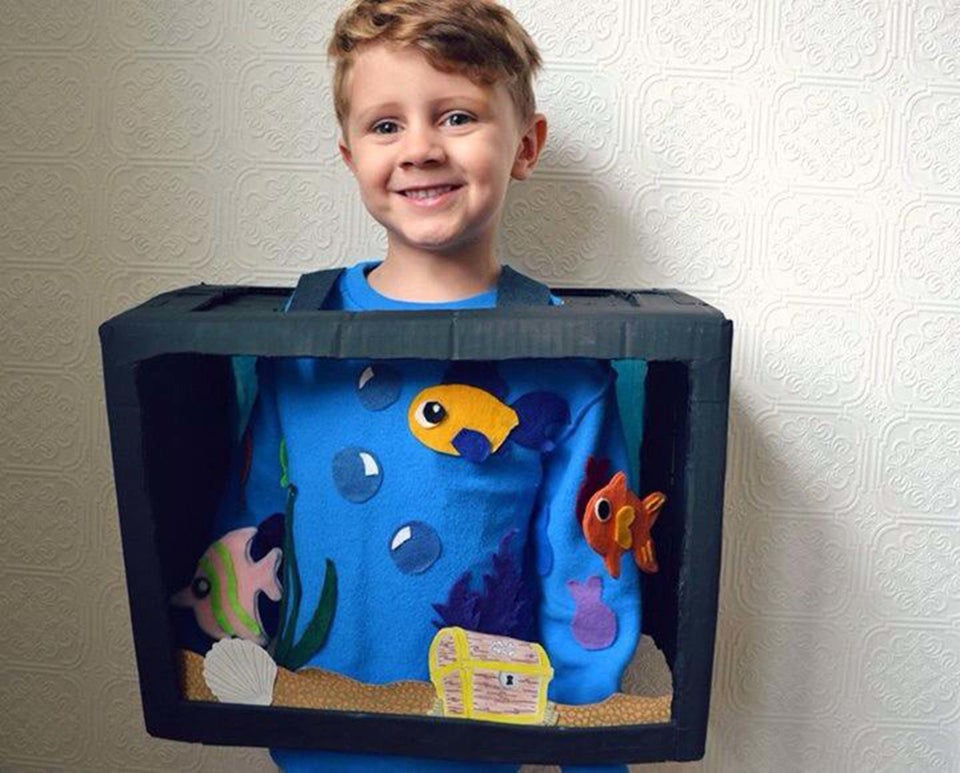 Halloween Costumes For Boys That Go Beyond Superheroes