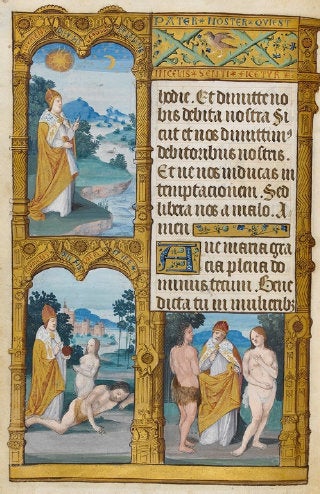 In 1505, Queen Anne of France commissioned an illustrated manuscript for her 5-year-old daughter, Princess Claude.
It depicted the story of O.G. man and woman Adam and Eve's fated snacking on forbidden fruit and subsequent expulsion from the Garden of Eden. The piece, made by court painter Master of Antoine de Roche, was meant to teach Claude her ABCs as well as the story of creation. 
It would not, however, teach the young princess basic human anatomy. Despite the widely known fact that Adam and Eve are unabashedly nude during their early days in the garden, pre- fall from grace, a later owner of the manuscript, whose identity remains unknown, found their nakedness offensive.
So, he or she had them covered up, in what Artnet News called the Renaissance-era version of "Beast Jesus." For centuries, Adam and Eve's natural bodies were clumsily covered up ― hers with a gauzy sarong, his with a furry loin cloth. It was weird.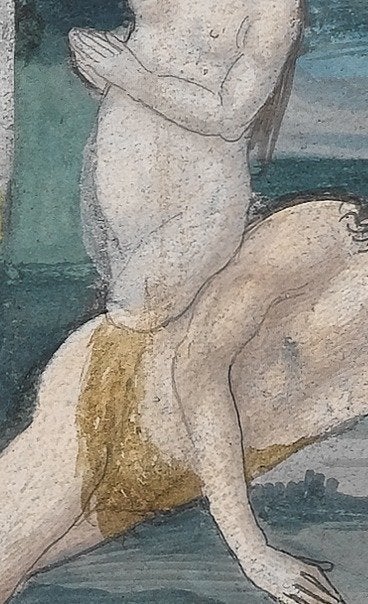 The manuscript was set to go on view at the Fitzwilliam Museum in Cambridge, England, as part of the exhibition "Colour: The Art and Science of Illuminated Manuscripts." The museum, however, was unimpressed with the prudish concealment of Adam and Eve's bodies, and ventured to return the 16th century manuscript to its original state. What's more, they opted to do so without even touching the original manuscript. 
Fitzwilliam curator Stella Panayotova, who has long been aware of the overpainting and was interested in returning the work to its original state, reached out to the University of Cambridge's Department of Applied Mathematics and Theoretical Physics. Researchers there had developed a program that restores artwork through digital scans, filling in any gaps with pigment from the original era. 
Panayotova wondered if the process could be reversed ― if, instead of being added, paint could be stripped away. As it turned out, it could, and Adam and Eve soon dropped trou once again, returning to their original nudie states. "It has succeeded beyond our imagination," she told the Guardian, "and without even touching the original page with a gloved hand ― it was all done by algorithms."
Thanks to an impressive cocktail of art and science, we can now admire the mythical figures of Adam and Eve as they were always intended to be: butts out.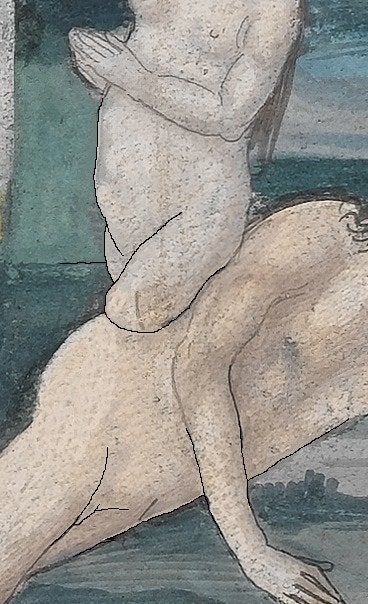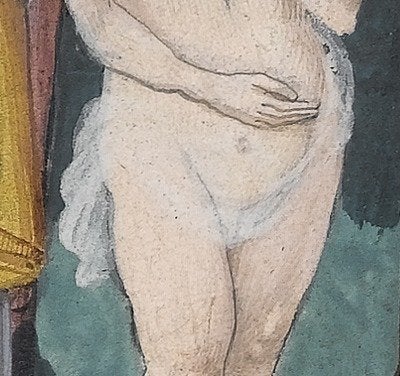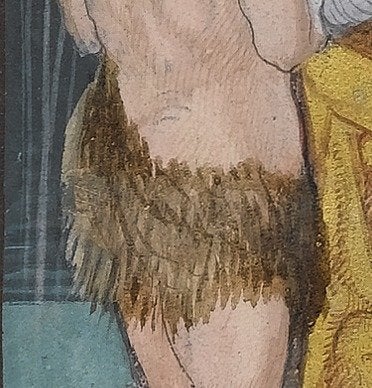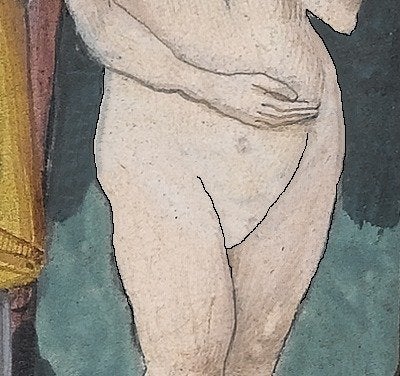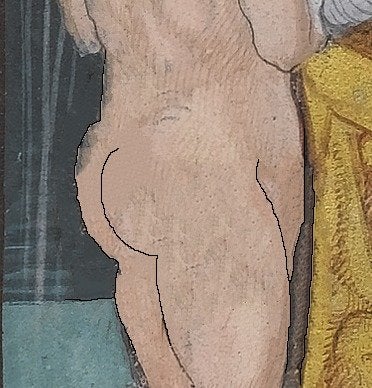 REAL LIFE. REAL NEWS. REAL VOICES.
Help us tell more of the stories that matter from voices that too often remain unheard.
BEFORE YOU GO
PHOTO GALLERY
30 Artist Names You Are Probably Pronouncing Wrong