AfterEllen.com is Logo's site for lesbians and bisexual women in entertainment and media, which means we pride ourselves on knowing all kinds of Sapphic pop-culture facts. Each week we'll share some of the best tidbits on The Huffington Post in our new series, "Best Lesbian Week Ever."
Here's who and what was on our raging gay radar this week.
Dykes to watch out for, indeed: Graphic novelist Alison Bechdel and poet/writer Eileen Myles were both awarded Guggenheim fellowships for the year, which is good news for lesbians who like to read. (That's you, quite likely.)
AzMarie won't booty tooch for Tyra: Out androgynous AzMarie was booted from America's Next Top Model this week after she refused to wear a booty pop and tooch for Tyra. Says AzMarie, "I'm a grown ass woman," after which Tyra reminded her that she recently posed with honey poured all over her and her booty tooched in the air. Bye-bye, AzMarie! We're sad to see you go.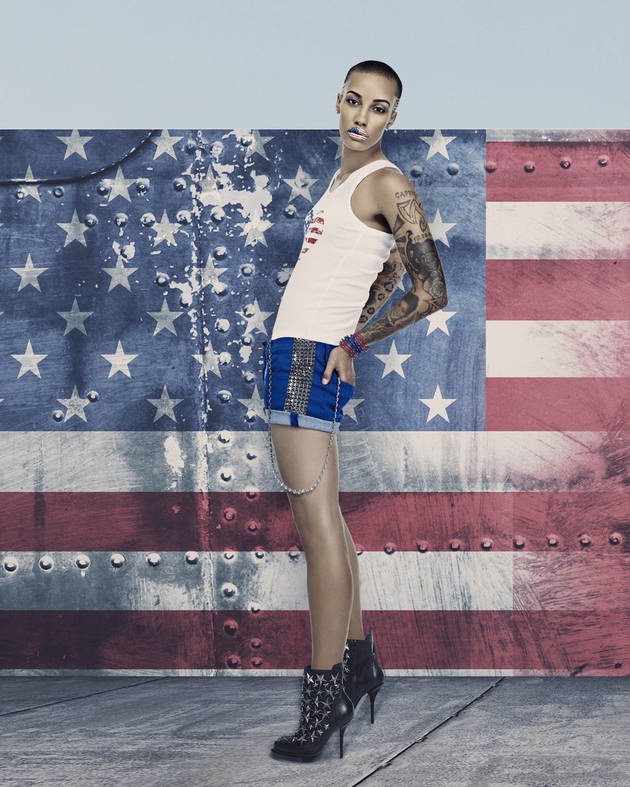 Photo from the CW
Jaime Murray goes gay again: After bedding Lucy Lawless on Spartacus: Gods of the Arena and subtextually seducing Joanne Kelly on Warehouse 13, Jaime Murray committed to being a lesbian on this week's episode of Ringer. In other news, Ringer is still on air.
Nahnatchka Khan loves bitches: The former American Dad scribe has created a new show that women of all kinds will love. It's funny and sexy and stars the sassy Krysten Ritter as the devious and sexually open star of Don't Trust the B--- in Apt. 23. For straight women, there's James Van Der Beek, playing himself, which means we'll be seeing a lot of women in whip cream bikinis.

Photo from Getty
Crystal Chappell isn't a lesbian, but she plays one on TV: Television execs prove once again that, when in doubt, cast a straight woman who has played a lesbian before and you can't go wrong. Former Guiding Light gay Crystal Chappell has been cast as Caroline Spencer's other mother (Karen's partner) on The Bold and the Beautiful. The episodes will begin airing mid-May, and we're waiting to see if Crystal will at least get to kiss her love interest this time around.
Sandra Bernhard on the lesbians that hate her: During an interview with former Roseanne castmate Roseanne Barr, Sandra B acknowledged that out comics like Ellen and Wanda Sykes owed her for being out and proud on television when it was less taboo. But mostly, she just wanted to get across that she's "a sexual person," as was her character Nancy. Really? We couldn't tell that from Nancy's ingenious commentary and colorful catsuits. Strangely, Ellen never wore those on her shows.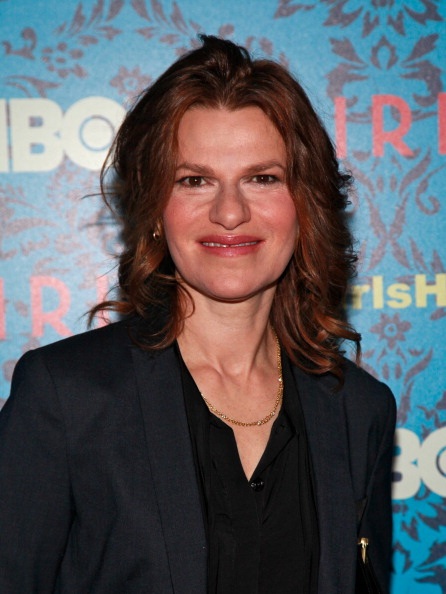 Photo from Getty
Ellen and Jane Lynch are still not the same person: The Glee star is at least six inches taller than Ms. DeGeneres, yet somehow, the two blonde, out, funny women still get mixed up from time to time. Jane has used this in her Emmys promo jokes, and Ellen decided to use it for herself this week when Jane guested on her talk show. Jane was wheeled out under the pretense of being Ellen's own personal wax figure. Still, the height difference, guys, if nothing else!
Kate McKinnon's SNL debut: She managed to immediately fill her lesbian character quota by impersonating Tabatha Coffey. Then she upstaged Sofia Vergara doing her best Penelope Cruz in the funniest sketch of the night. Not bad for her first night on the job.
Jessie J talks about her bisexuality like it's a real thing: Despite being one of a handful of female pop stars who acknowledged their sexuality could be less than straight, Jessie J has actually dated women and lived to tell the tale. This week, she told Glamour, "The frustrating thing is that if I was with a guy right now, I'd be [considered] straight. But if I was with a girl, I'd be 'gay.' When I was with my ex-girlfriend, I used to take her around and say, 'This is my girlfriend.' People would be comfortable with it because I was." We're more than comfortable with it, JJ. In fact, you can keep talking about it, so that people get an understanding outside of "I Kissed a Girl" or commentary from Kesha.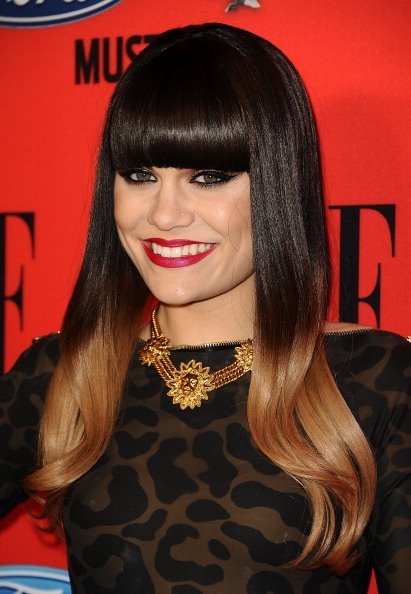 Photo from Getty
The Real L Word gets a release date: Not to be confused with the apocalypse. But for those who want to know when the world is ending to tune in, the series returns for its third season July 12 on Showtime.
Trullie outrageous: Out musician Lissy Trullie released her second album this week, and her Nico-esque vocals and throwback rock 'n roll vibe keep the self-titled LP from being lost among the usual female singer/songwriter comparisons. And because she's a former model, her stage presence is definitely not too shabby, either. A music video co-starring pal Chloe Sevigny and a profile in Vogue have given her an added ray of spotlight.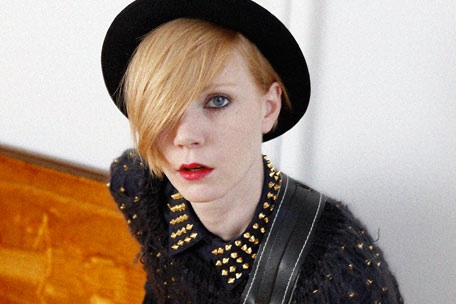 Photo by Collier Schorr
Hilary Rosen vs. the GOP: Catholic League president Bill Donohue offended not only lesbian moms but adoptive mothers of all kinds when he tweeted that out CAP Action board member Hilary Rosen "didn't raise her children" like Ann Romney had to with the five she delivered from her womb. This was in response to Rosen quipping that Ann hadn't worked "a day in her life," so somewhere the lines got crossed, because I'm sure Hilary would agree that raising kids, no matter where or who they came from, is hard work.
Popular in the Community