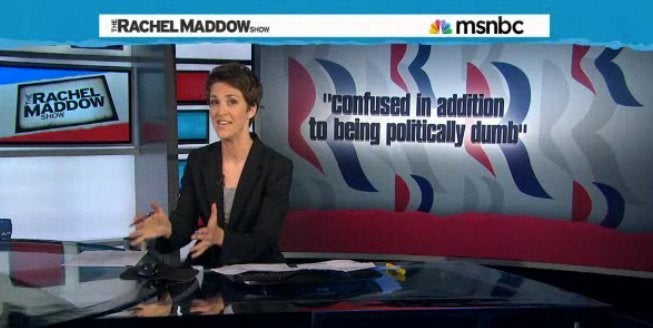 AfterEllen.com is Logo's site for lesbians and bisexual women in entertainment and media, which means we pride ourselves on knowing all kinds of Sapphic pop-culture facts. Each week we'll share some of the best tidbits on The Huffington Post in our new series, "Best Lesbian Week Ever."
Here's who and what was on our raging gay radar this week.
U.S. Olympic soccer player Megan Rapinoe officially came out in an interview with Out magazine. Rapinoe said, "I feel like sports in general are still homophobic, in the sense that not a lot of people are out. I feel everyone is really craving [for] people to come out. People want -- they need -- to see that there are people like me playing soccer for the good ol' U.S. of A."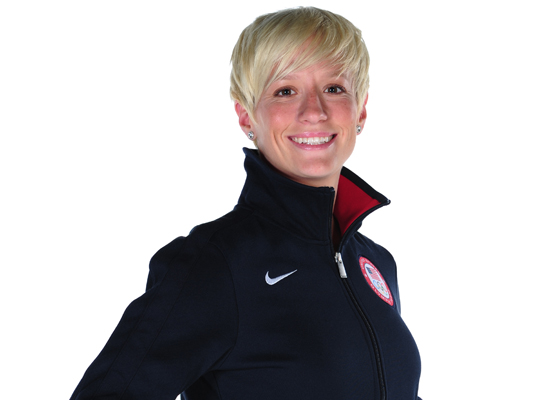 Photo courtesy of Getty Images
Lesbian character Karen (played by lesbian actress Joanna Johnson) came out to her brother "Dollar" Bill on the soap opera The Bold and the Beautiful. While Karen expected the worst from Bill, he surprised her with his positive reaction and by welcoming her girlfriend, Dani (Crystal Chappell) to the family. As a bonus, viewers were also treated to some all-too-infrequent lesbian PDA.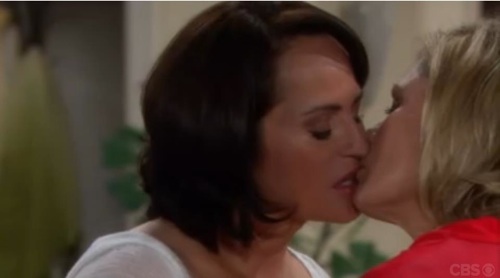 Television pundit Rachel Maddow is featured in the current issue of Rolling Stone. The story focuses on her angst over "the complicated irony of being the avowed outsider, the lesbian AIDS activist, who has become part of the establishment." Maddow also discusses her battle with "cyclical" depression and her first date with partner Susan Mikula at an NRA event.
SheWired.com told us about the trailer for the new "animated lesbian Sci-Fi musical" Strange Frame from director and animator G.B. Hajim and featuring the voices of Claudia Black, Cree Summer and Tara Strong. The film will screen at Stan Lee's Comikaze and may be just what the doctor ordered for all of you still writing Starbuck/Six BSG slash fiction.
Lita Ford told Vice she once quit The Runaways when she found out "all the members were gay." She reconsidered, though, when she realized what a great opportunity she'd be missing. Ford said, " I quit, because it freaked me out. I didn't know how to handle it. I wasn't prepared for it. So I went home, and I was home for a couple of days, and I started thinking about it, and I started thinking so what. So what. What's the big deal....I started thinking please call me back, call me back and--cuz I quit--I started thinking oh god, I quit. They're gonna go out and they're gonna be rockstars, and they're gonna tour the world and play big arenas." She must have taken a note from bandmate Joan Jett, who didn't give a damn about her bad reputation.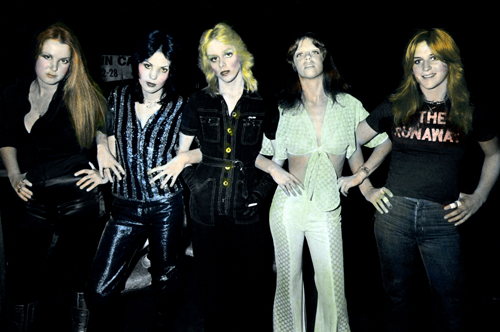 Photo courtesy of Richard E. Aaron/Getty Images
GLAAD's Spanish-Language Media Strategist Brian Pacheco recently wrote about traveling to Mexico City to present a GLAAD Media Award to Argos TV's Las Aparicio for Outstanding Novela. The show featured a love affair between Mariana Torres (played by Eréndira Ibarra) and Julia Aparicio (Liz Gallardo). Pacheco was delighted to be so warmly received and happy to find that "Argos TV genuinely and passionately took their responsibility as a media outlet to educate their viewers by showing fair, accurate and inclusive images of LGBT people very seriously."
Calling all HuffPost superfans!
Sign up for membership to become a founding member and help shape HuffPost's next chapter