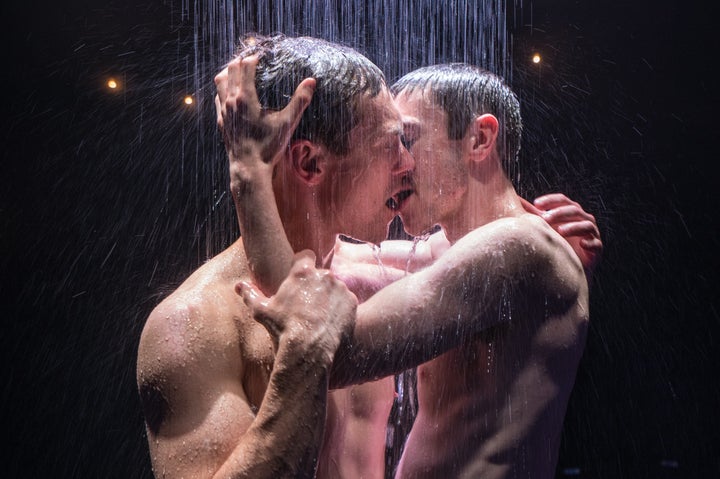 From the second the curtain drops to reveal three completely naked men onstage, it's clear "Afterglow" will be a must-see among New York theatergoers who appreciate the male form.
With such ample peen on display, you may wonder if you've stepped into an elaborate version of a homoerotic peep show inside The Loft at the Davenport Theatre in Manhattan. Actors Brandon Haagenson, Patrick Reilly and Robbie Simpson are certainly chiseled and handsome, yet watching them cavort in the nude throughout much of "Afterglow" is more thought-provoking than titillating. That's because first-time playwright S. Asher Gelman uses his Off Broadway debut to pose to deeper questions about sex, intimacy, and relationships that can't be answered with a dick joke.
LGBTQ themes have been a cornerstone of New York's 2017 theater season, with shows like "Significant Other" and "Gently Down The Stream" depicting various aspects of queer life. The Maryland-born Gelman, who lives in New York with his husband, Mati, ultimately sees "Afterglow" as portraying a "human experience" rather than a specifically gay one, even though it depicts a love triangle between three men who sleep with men.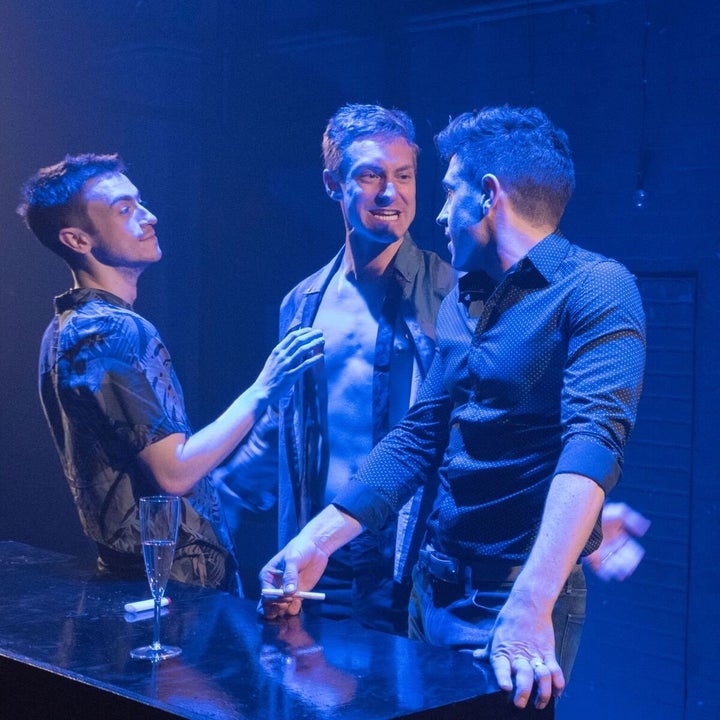 The play follows Josh (Haagenson) and Alex (Simpson), a married gay couple who seemingly have it all, including a swanky Manhattan apartment and a baby on the way. The husbands, who have an open marriage, are engaged in a threesome with a younger masseur, Darius (Reilly), in the first scene. Having enjoyed the liaison, both men agree to keep their new friend around for regular trysts.
For a time, this no-strings arrangement works ― that is, until Josh and Darius find themselves falling for each other as Alex, who is studying to become a chemist, becomes more and more preoccupied with his lab research.
One of the profound takeaways from "Afterglow" is its sex positive message, which prompted Gelman's decision to have his actors appear nude for a large portion of the show.
"For me, a lot of the conversations that show up in this play are [based on] conversations I've had myself while being naked, so I wanted to explore the power of nudity," the playwright and director said. Still, this made casting a bit tricky. "There was a lot of pushback from agents who really didn't want their clients to appear nude, and accused us of putting on smut," he recalled.
In the end, however, Gelman won out. "When you're having such a candid conversation about sex and sexuality… to simultaneously say we're not going to show it because we're embarrassed by it felt cheap to me," he said.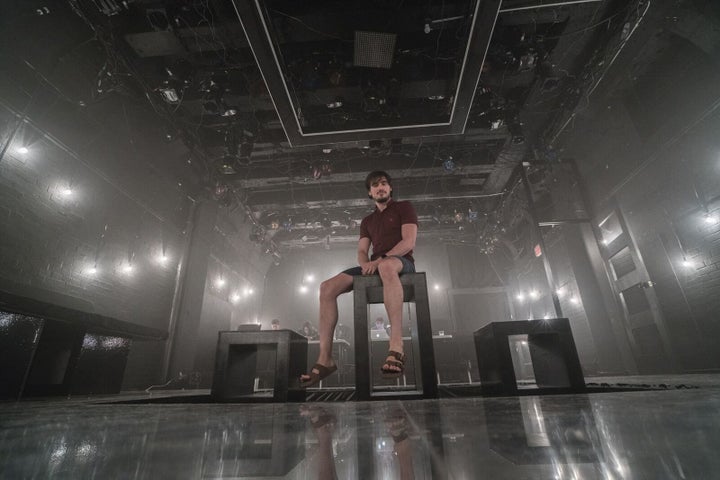 While the play's examination of monogamous versus non-monogamous relationships is substantial, it doesn't argue heavily in favor of either, a point which has divided some critics. Josh, Alex and Darius make a number of risky, emotionally charged decisions in the name of love and lust, and whether any of three men get what they want (or deserve) by the conclusion is left open to interpretation.
For his part, Gelman welcomes the conflicting responses that the play has received, noting that audiences have generally been split based on their own relationship statuses and history.
"Personally, I'm pro-monogamy, I'm pro-non-monogamy, I'm pro-open relationship – basically, if it makes you happy and it doesn't hurt anybody else, go for it," he said. "What you bring into the show from your own life is what you're going to take away from it when it's over."
Whether or not you agree with the outcome, "Afterglow" is inherently watchable, well-paced and a compelling introduction to Gelman's theatrical voice. That's a major credit to Haagenson, Reilly and Simpson, who turn in engaging, nuanced performances that keep the play from feeling too voyeuristic.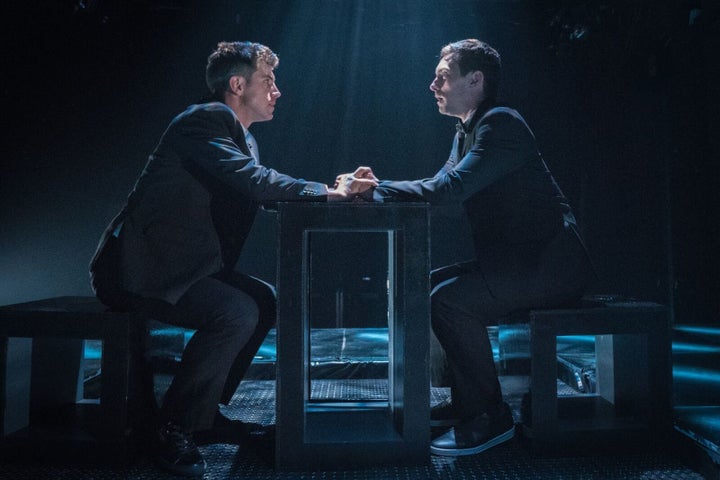 Though he's mum on specifics, Gelman hopes that, like "Afterglow," his next play will "create an experience that didn't end when the lights came up" by stirring debate among audience members once again.
"I think we go to the theater a lot of the time to escape our reality and be transported somewhere else for a couple of hours, and then we leave the theater and maybe we've had a great experience, but ultimately it doesn't affect us," he said. "I want to continue to create art that makes us think, puts us in uncomfortable situations and forces us to have a difficult conversation, whatever that may be."
S. Asher Gelman's "Afterglow" is now playing at The Loft at the Davenport Theatre in New York through Sept. 16. Head here for more details.
Popular in the Community