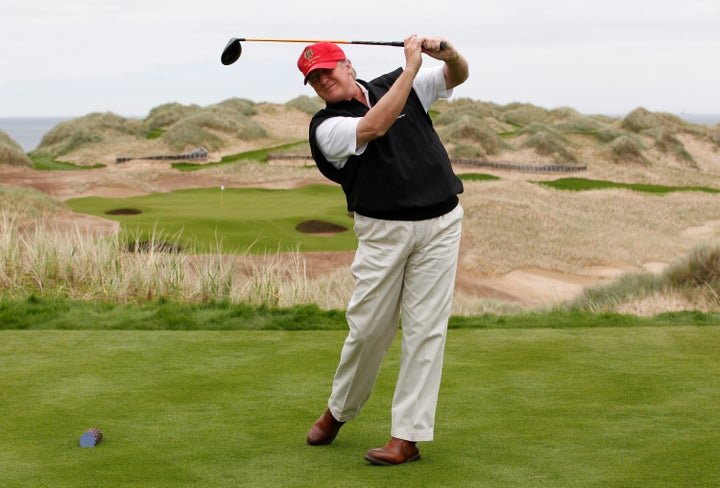 Donald Trump has taken his twelfth golf trip since becoming president just nine weeks ago. He's been at his usual routine, rather than in Washington, D.C. actually getting important work done.
During a recent round of golf, the press pool had been told that President Trump was busy attending meetings at Trump National Golf Club, in Sterling, VA, but several social media posts by employees at the golf course proved otherwise.
The White House has not even commented on the president's weekend trip. This is the party of personal and fiscal responsibility, so shouldn't there be someone in an official position holding President Trump accountable?
Republicans loved to criticize Obama for taking golf trips, but he didn't hit the course within his first 65 days. Further into his presidency, he played his 12th round of golf on his 201st day in office.
These trips of his are costing taxpayers endless money, which just benefit Trump's many hotels and resorts. The president promised he would work for the American people, but it's looking like the other way around.
Popular in the Community