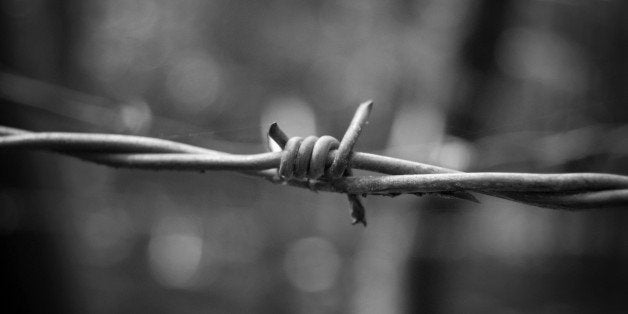 I am old enough to remember when there was no Amnesty International. I am also old enough to remember a Cuba before Fidel Castro. Indeed, my seemingly simple life trajectory dramatically changed course right as the two were coming into existence. In 1960, at the age of 23, I was taken away at gunpoint in the night for refusing to place a sign on my desk that read, "I'm with Fidel." One year later, Amnesty International was founded, and I became one of their first prisoners of conscience.

I left Castro's gulags 22 years later, in a wheelchair. The decades of starvation, torture, labor camps, and physical abuse at the hands of Castro's thugs left me hardly able to walk. And yet I was one of the lucky ones, because I lived to tell about it. Each night the sound of gunfire at the execution wall and the muffled noises of my friends, gagged and struggling to make their final cries for freedom, was an all-too-familiar refrain.

The executioners eventually had to gag the dissidents, because their shouts of "Viva Cristo Rey" moments before death only stirred others to greater passion for freedom. But Castro's jails were not just stacked with Christians. I suffered and starved alongside Cubans of all stripes, be they homosexuals or Jews, who for one reason or another, did not conform to the regime's acceptable mold.

But religious believers were a particular threat because they believed in a power higher than Fidel. That faith sustained a man like me through seemingly endless stretches of darkness and abuse, when faith in everything else faltered. Faith in God stopped my heart from hardening over with the same hate of my abusers; it kept my heart and my mind free from their ultimate torture and full of hope.

And yet 34 years after my release, the Castro regime remains in power and hard at work in trying to beat faith out of Cuban society. Contrary to any notions that warming relations with Cuba have improved religious liberty, conditions have only deteriorated. As The Washington Post noted earlier this year, political arrests surged in 2015 to the highest numbers seen in decades, with 8,616 documented arrests last year, up from 2,074 in 2010. One NGO documented over two thousand distinct religious liberty violations in 2015, as opposed to 220 the year prior. And the past two Sundays, members of the Damas de Blanco, women who wear white to protest the suspicious arrest and detention of male relatives or spouses, were detained on their way to their usual Sunday Mass, including on Mother's Day.

Alan Gross, the American jailed in Cuba for five years, was just trying to help the fledgling Jewish community in Cuba get better internet access. For that he nearly lost his life. His own wife was sure he would die, at one point saying to the press, "My husband has paid a terrible price for serving his country and community...I am afraid that we are at the end." When he was finally freed, he too could hardly walk, and stepped off the plane missing teeth and weighing 100 pounds less -- the cost of helping one's religious community in Cuba.

Today in New York City I will join another member of the Jewish community -- Holocaust survivor Elie Wiesel -- in celebrating religious liberty at the Canterbury Gala in New York City. Wiesel once said, "To remain silent and indifferent is the greatest sin of all."

Until every Cuban is secure in their right of conscience, until there are no more peaceful men of goodwill removed from Castro's jails in wheelchairs, until there are no more Damas de Blanco who spend Mother's Day in jail because they are protesting the illegal detention of their sons, until Amnesty International takes down its prisoners of conscience list because it is no longer necessary, until that day -- I will not be silent. We are their only earthly hope.
Calling all HuffPost superfans!
Sign up for membership to become a founding member and help shape HuffPost's next chapter