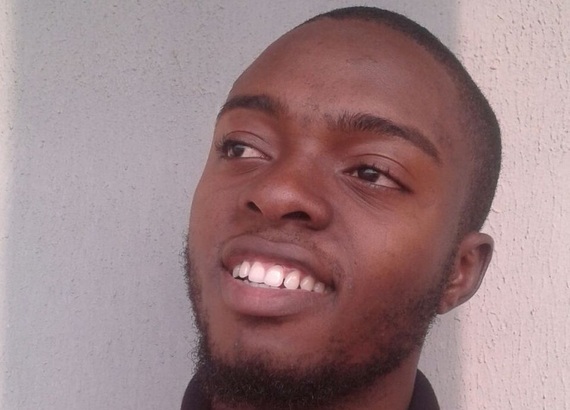 Abdullahi Muhammed isn't a stranger to adversity. In fact, his story starts with an experience that would have claimed the lives of he and his family, had they not left their home in Kano State, Nigeria just before rioters ambushed the premises. Uprooting to the safety of his uncle's home in Sabon Gari was the first of several moves for Abdullahi, who would eventually attend six primary schools.
As a fourth grader hawking garri (a local flour) after school, Abdullahi's naturally aggressive work ethic was realized. He continued working side jobs through his childhood and into his college years where he discovered something else about himself: a gift for the written word. After having won 11 writing contests, he started his first website, Naija Writers' Coach and wrote two books ("Your Right to Write" and "Vertical Writing") guiding other writers from there.
As the CEO of a flourishing digital marketing company, Abdullahi Muhammed is now getting some major (well deserved) media attention. You can find more information about his background in his interview with Entrepreneur Magazine and Inc. Magazine. In the meantime, stick around for details regarding his future business goals, coping mechanisms, and some of the best career advice you'll find.

I understand you worked several jobs as a child. What was your dream career at that time?
At first, I didn't really have a dream job or knew what I wanted. I think this was because there was a lack of career orientation in the environment I grew up. Later in high school, I wanted to be a lawyer. I was in the arts class - one of the three departmental categorizations for a high school student in my country, the other two being science and commercial - and Law was the only exalted career for arts students. So I was just moving with the crowd, not that I had what you'd call a true dream career.
Who did you look up to? Why?

I always looked up to Mr. Olatoyibo, my teacher in grade 6. He was such a disciplined and fatherly man. I was naughty as I was intelligent and I'll always remember and appreciate his efforts in helping me become disciplined.
What is the most important piece of advice he's given you?

It's to never be afraid to make mistakes. It's proven to be such a priceless piece of advice for me and I don't know what I'd have achieved without it.
For those who aren't very familiar with online marketing, can you explain your mission behind Oxygenmat Ltd.?
>
Oxygenmat is a boutique digital marketing company and our mission is to help our clients boost their online visibility and revenue. We start by helping our clients develop truly exceptional content, create engaging infographics and optimize them for search engines. We then move to promoting the content to help them generate traffic, social buzz and revenues. We've had the privilege to work on the marketing campaigns of companies like GetResponse, Hostgator, Shopify, Gumtree and Arvixe.
How has your life changed since the launch of Oxygenmat Ltd.?

As a freelance writer and marketing consultant, I've been doing for over four years, what my company now does. The launch of the company a year ago has allowed me to create something much bigger than myself. It's helped me go from a solo freelancer to the CEO of a thriving company with a robust system, over 150 clients, a couple of employees and over 30 talented freelancers.
What are your plans for the future of the company?

My plan is to expand into new niche markets and help many more clients hit their digital marketing goals within the shortest possible time.
If you could start your career again today, what would you do differently?

I'd create a system for my business from day one. Having a robust system in place not only saves you time and facilitates smooth workflow, it also ensures your business can continue to run if you go on vacation or fall sick. I didn't create that early enough but once I've created and streamlined it, I kept wondering how I've coped without it.
How do you overcome adversities in your work?

I just try to keep moving however slow or uncomfortable it feels. When I didn't have a computer to type my articles and essay contest entries, I'd typed on my Nokia 6080 phone and transferred the pieces to a borrowed computer via a Bluetooth device. When I had no internet connection within reach, I'd trekked several kilometers to where I could access one. When I needed money to sponsor my education, I'd taken up several menial jobs on the side to earn some cash.
All these were hard and time consuming, but they worked. If all you could do is crawl when you should be flying, you're still moving.
A piece of your story that stands out to me is you were full of uncertainty prior to entering your first writing contest; then became the author of two books ("Your Right to Write" and "Vertical Writing") that not only teach people how to reach their writing goals, but inspires them not to give up. When did you decide to use your talent to help others?
I made that decision when friends and well-wishers started asking me to share writing tips with them and let them in on writing contests they too could enter. I'd won about four writing contests then. I would explain the same thing to a couple of people everyday and it was becoming a time-consuming chore. I wanted to turn the problem into a prospect and so I started my first blog, Naija Writers' Coach, in 2012 to do just that.
Your published work is technology based and informative. What other genres (personally and professionally) have you explored with your writing?
I've explored poetry in the past and even had an anthology of poems, "Reflections of the Sojouners", published with four other writers.

To accomplish all that you have, I'm sure you are extraordinarily disciplined. What tips for success can you share with our readers?
Have a passion for something - that's where it all starts. Learn everything you can to improve yourself and work pretty hard. Repeat that daily. Someday, you'll get lucky.

What suggestions do you have for coping with negativity?
My best tip is to simply ignore negative people and their sad talks. You really cannot win over a person whose job is to hate. And hating them in turn is no option either - it only takes away your creative energy and focus away from the stuff that truly matters.
What message do you want our readers to get from your story?

You too can follow your passion and do stuff you really love. You'll have fears and self doubts. You'll meet people who will tell you you cannot. You'll face challenges and make mistakes. Guaranteed! I know because I've had them all. But if you remain optimistic and keep at what you love, you will make it.
Can we expect more books from you in the near future?

I have plans to write a book on career pursuits in the near future. I see most young people in my country all want to pursue careers like law, medicine, engineering, accounting and mass communication which are what the society considers honorable. They do this without considering their individual passions and competencies. I was in that trap myself, and although I graduated summa cum laude from University of Ilorin with a degree in Law, writing is my calling. It's a topic I believe many young people in my country would immensely benefit from.
For those who can't wait, where can we follow and keep up with you online?

The best place would be Twitter. My handle is @OxygenMAT.