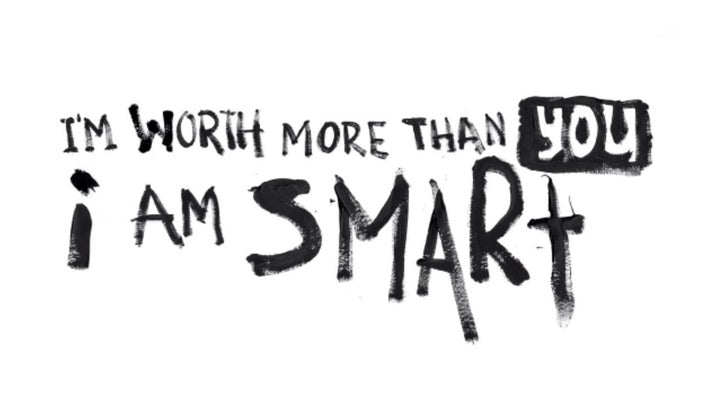 As an artist, I know that in times of despair, self-expression can be one of the only outlets that makes life feel better. And that's exactly what these courageous young women -- each of whom are sex trafficking survivors from Girls Educational and Mentoring Services (GEMS) -- did with their thought-provoking poetry.

I was awestruck by the words of these strong and beautiful young women who shed light on the issue of human trafficking, despite the dark depths of suffering they've experienced by being forced to sell their bodies. These young women rise above to evoke compassion, hope and inspiration. The sad truth is, while what they've experienced is so humanly unimaginable to many of us, they are speaking to a very real problem in our country right now. Modern-day slavery is real. Whether it's sex trafficking or labor trafficking, in which people are being made to work brutally long hours with no pay, it's happening right in our backyards and it's heartbreaking. In the past two years, incidences of human trafficking have been reported in all 50 states.

I was honored to get together with P!nk, Jada Pinkett Smith and the mtvU Against Our Will Campaign to narrate several poems from the GEMS girls. I only hope that we were able to give their work the proper justice it deserves. These young women were coerced into a life that no one should live, and you can hear the strife they've faced in their words. But, you can also hear bold declarations of confidence and self-worth; the determination to make a better life.

I truly hope that we're about to turn a corner on this issue. President Obama recently made his first public statement on human trafficking in the U.S., and it's encouraging to know that world leaders are working to put an end to modern-day slavery. These young women make me believe that we can make a difference, and are a reminder for all of us that we have to continue the fight against trafficking.