Follow the money. That is my advice to anyone seeking support for livable and age-friendly communities -- great places to grow up and grow old.
Age-friendly, livable, lifelong communities have much to offer. Walkability. Good transit and transportation. Affordable, accessible housing. Employment and volunteer opportunities at every age. Well-coordinated health and social services. More ability to age in place. More inclusion and intergenerational connection. People of almost any age value these things, which is one reason the movement is gaining momentum around the world.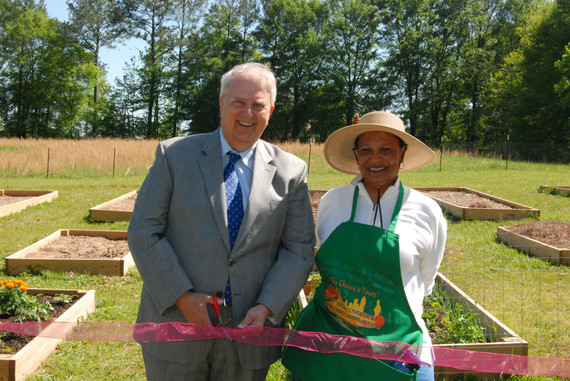 How can we leverage that momentum and find significant, sustainable support for lifelong communities? When I speak about this on behalf of Grantmakers In Aging, I pose this hypothetical question:
Imagine you're the mayor of a small town. The economy is slow, and you need to do something to improve the quality of life in your town. Luckily, you have an opportunity to bring in 1,000 new residents of your choosing. You can choose 1,000 40-year-olds, or 1,000 60-year-olds. Who will do more for your economy?
Ninety-nine mayors out of a hundred would say the 40-year-olds. Unfortunately for them (and their towns' economies), it's the wrong answer.
It's wrong because, as a group, older people bring unmatched economic benefits to their communities. This might surprise many people, not just mayors. Again and again, the powers that be -- urban planners, transit system directors, zoning boards, real estate developers, chambers of commerce, politicians, and others charged with making big decisions about our communities -- vote for the 40-year-olds. Every time they do, they're leaving money on the table.
Age-friendly communities are "economic engines" and older adults can provide fuel
If we are going to get anywhere building lifelong communities that work for everyone, we must be able to show that older people, far from being the economic drain they are sometimes painted to be, are an economic boon.
Older adults are consumers. They may have more disposable income than when they were younger, and their spending is a good driver for their local economy. Even older people in poor health, much of whose spending goes toward health care, are adding those dollars to the local economy.
Older adults often work -- and that's good news. Whether they stay in traditional paid work, launch "encore careers," or contribute as volunteers and mentors, older adults provide a boost to the local labor force that is often badly needed.
In Arizona, for instance, the older adult workforce (aged 65+) contributed $4.81 billion in personal income to the economy of greater Phoenix in 2012, according to a study by the Thunderbird School of Global Management.
Older adults are entrepreneurs, twice as likely as Millennials to start a new business, a Gallup poll found, which helps grow local economies.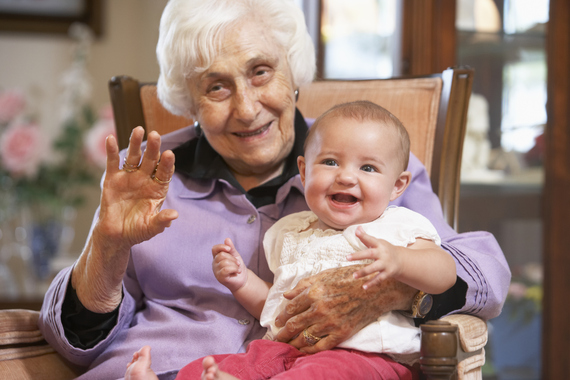 They may give support to their extended family. Even older people with low incomes generally have Social Security, which is a vital resource in many communities and is often the most stable source of income for children under age 5.
They may use fewer local services. While most older adults pay taxes, they are much less likely to use certain high-dollar social services, such as public schools.
They help communities maximize resources. Age diversity in neighborhoods means that people may go shopping, drive, park, or ride public transportation, see movies, or eat in restaurants at different times than office workers or young families, equalizing customer and revenue flow for local businesses.
Age-friendly communities are inherently diverse, says Kathryn Lawler, Aging and Health Resources Manager at the Atlanta Regional Commission. "This means that people who have different needs for community resources live side by side, and ensures that local governments under increasing pressure with tightening budgets can realize greater return on their investments."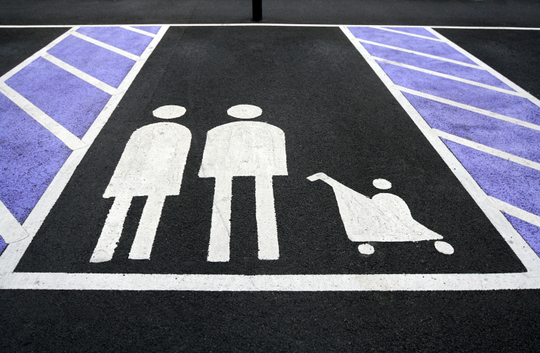 Some advocates even want to re-orient the concept of age-friendly communities to make their economic benefits a central feature. As Scott Ball, an urban planner in Atlanta and author of The Value Proposition of Age-Friendly Communities puts it, "Age-Friendly communities are places that can support people throughout their lifetimes while growing the economy."
Never underestimate the power of a reliable source
Understanding that decision makers value a trusted source, some leading age-friendly communities have been working with their regions' official economic forecasters, with impressive results.
"The turning point for us in Kansas City came when our regional economist, who is highly respected in the region on business issues, began talking about the demographic shift and the need for this kind of development and investment," says Cathy Boyer-Shesol, Project Manager for KC Communities for All Ages at the Mid-America Regional Council. "Sometimes the messenger is even more important than the message."
Kansas City's data show the economic value proposition of creating the right conditions so older adults will want to stay in the region, rather than moving away and taking their economic power with them.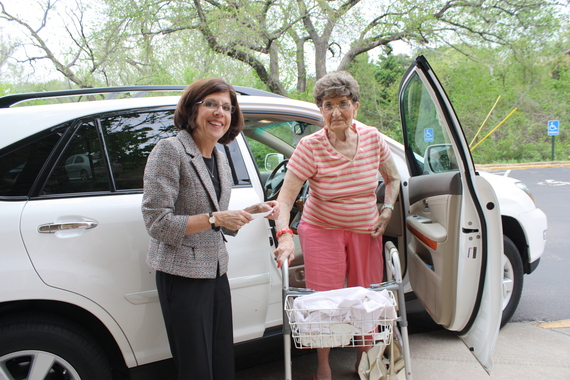 Using the REMI economic forecasting model (a regional economic forecasting policy analysis model widely used by governments, consulting firms, and utilities), the Mid-America Regional Council modeled retaining 600 older adults each year, over ten years. The result: a gain of 2,600 jobs, which would raise regional annual income by nearly $500 million dollars and regional GDP by nearly $250 million.
Kansas City's conclusion: "Retaining older adults who might otherwise leave can be an important part of an overall economic development strategy."
In Atlanta, an analysis by the Research and Analytics Division of the Atlanta Regional Commission (ARC) explored which age groups would boost the region's economy the most. Also using data from the REMI model, ARC examined the impact of adding 1,000 new people per year for 25 years (2015-2040). The new people could be retirees or people ages 18 to 64.
The answer overwhelmingly favored the older adults. The traditional working age people added $4 billion in personal income and $2.6 billion in additional GDP each year. Sounds good ... until you consider that the analysis showed that the retirees would add $40 billion in personal income (ten times more than the younger group) and $7.8 billion in additional GDP (at least three times more).

Make allies, not just presentations
Age-friendly communities can help us re-imagine our cities and towns, improve services, and stimulate economic growth. Framed this way, age-friendly communities become economic engines, not cost centers. So engage your mayor. Crunch some numbers with your regional economist. Befriend an urban planner. Take a real estate developer to lunch. Communities for all ages need allies in every sector. Let's follow the money to a more age-friendly outcome.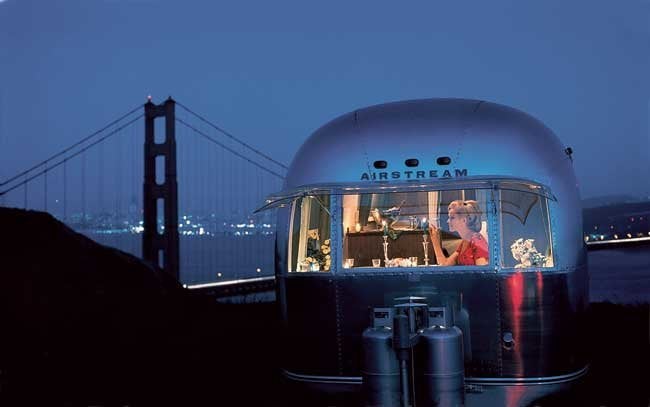 When Vintage Trailers Were New
Popular in the Community