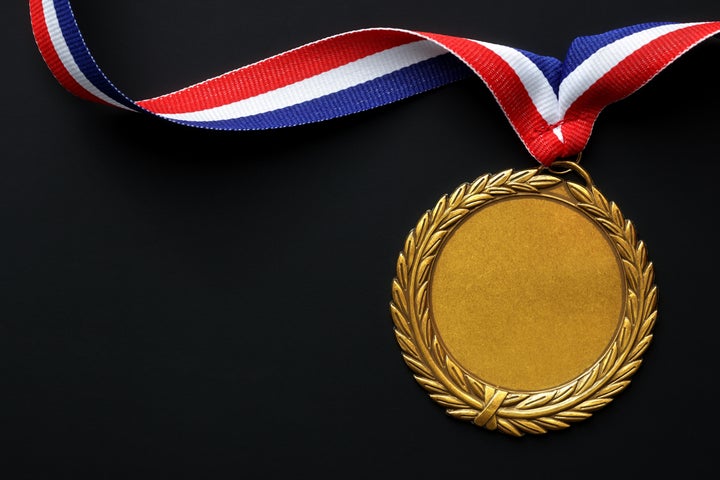 "I've been old before, I was old when I was 27 and I got divorced. I was old when I was 35 and I couldn't get pregnant. I was really old when I was 39 and my father died. But when I was 41 and I woke up in a dorm in the Olympic Village in Beijing, I didn't feel old. I felt merely-and, yes, happily--middle-aged. (The water doesn't know how old you are)"-Dara Torres, The first and only swimmer to represent the United States in five Olympic Games,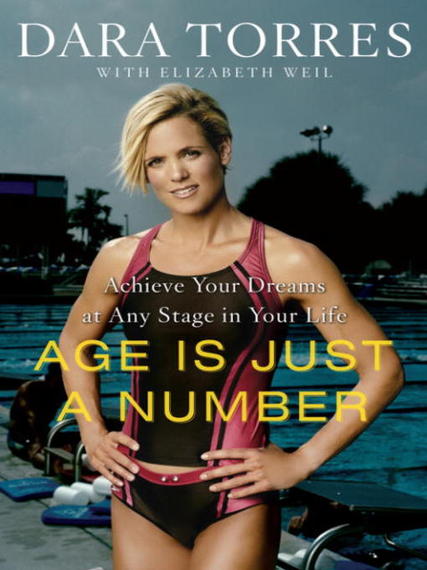 I was one of many people in the audience who were moved to tears by Dara Torres's story on this Wednesday, March 16th, 2016 at The Malibu Civic Theater hosted by The 2016 Malibu Library Speaker Series in partnership with The City Of Malibu. I arrived very early and I was the first one to get inside the check-in and I ordered the book from Pam of Bank Of Books. As a speed reader, I was able to read the 227-paged book within 38 minutes. In my journal, I took notes on the greatest lessons I learned and I was so looking forward to meeting Dara Torres in person. From the moment, she came to the podium and uttered the first words out her mouth, the audience felt at home by her tranquility, sense of wonder, and at the same time her down-to-earth personality.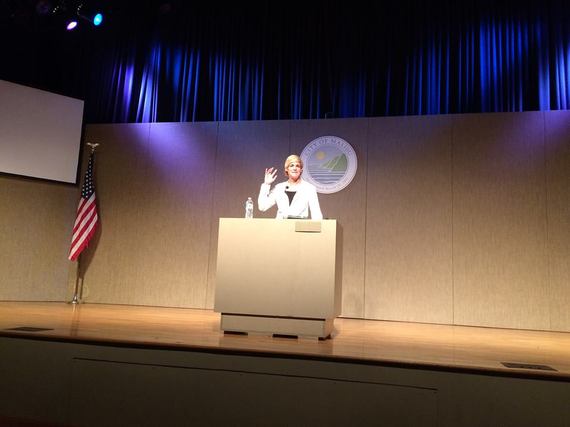 Let me tell you, I am currently 31 years old and I had been told that I am too old to do many things including playing soccer professionally at the highest competitive level. But after hearing Dara's heartfelt talk, all my concerns about age immediately disappeared. I felt so empowered that I brought my own calendar and schedule myself to train, and practice soccer daily and work on my six-pack.
This event was well-attended. It was actually the most attended event I have attended here in Malibu. I was able to meet new people including novice & experienced swimmers, renown leaders, fans of the beloved Dara Torres. During her inspirational keynote, I was able to take notes on everything and I gathered the top 3 takeaway lessons for me personally:
It is never too early and it's never too late to be committed to pursue one's passion. Dara was born on April 15th, 1967 and by the young age of 7 in 1974, she was certified by The American National Red Cross as a swimmer. She discovered her passion very early. She also mentioned her comebacks after 1984 Olympics (this is meaningful number to me as it is the year I was born). She had another come back after being out of the pool for 7 years and return to Barcelona 1992 Olympics. The first thing it came to my mind was the Dream Team of The USA Basketball Team. Comeback after another comeback even after giving birth at the age of 39, she discovered her true passion of being a mother and return to the pool again. It must be the coolest experience ever to be part and represent The United States Of America in 5 different Olympic Games and still win Medals at the age of 41. All I can say is WOW.
This is the greatest revelation for me knowing that age should never determine my level of commitment and dedication to a sport or any worthy goal. Getting older that does not mean that I entitled to dedicate less to an important project. Performing my best should not be dictated by my age. It gave me inspiration to be training at my highest level and get things done. At the end of her talk, we had the opportunity to ask questions. She was so gracious to respond accordingly to everyone who asked. I was sitting in the front and I asked her what was the average hours of training she would commit herself. It was between 4 to 7 hours daily. That's what it takes to be champion. There is no substitution for diligence. You got to be all in and put aside the age conversation.
Dara mentioned something meaningful: "The water doesn't know how old you are". This is a great metaphor to anything. I reflected upon these thoughts on my journal: Who defines you how old you are Jose Angel? Is it society? is it a number? Is it your own limitations that you set for yourself?
I was so excited that I came to this event and at the end of the talk, we had a wonderful reception and book signing. There was a big line and I waited for my book to be autographed by Dara and take a picture with her. I felt so young and unstoppable.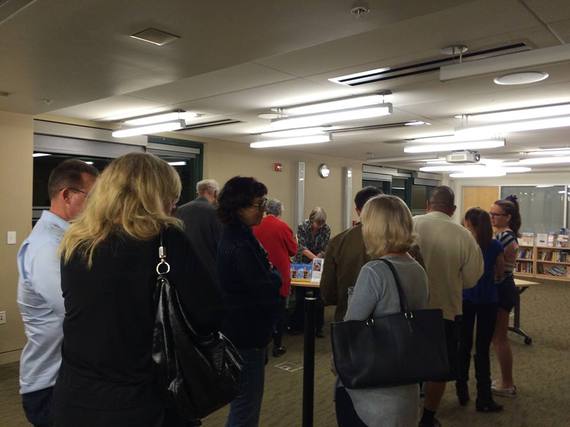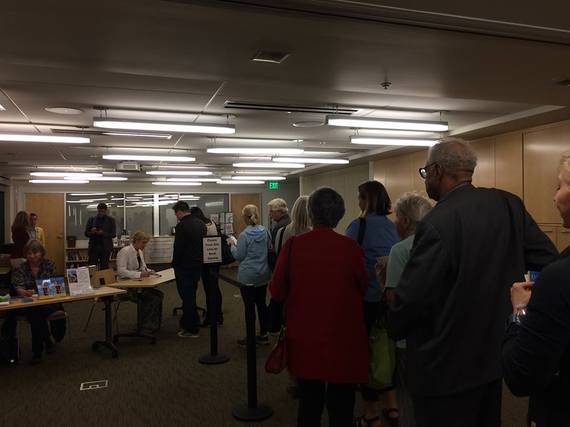 In conclusion, what I learned from this magnificent experience is that age is literally just a number. I am ready to discover my true passion at my age of 31, be diligent, and be & feel forever young. I have a new perspective in life and I can say to myself "I am preparing to get younger in the next 88 years.".
Thanks so much to The Malibu Library, The City of Malibu, and everyone who made this speaking engagement with Dara Torres possible. People's lives were touched by her and a new future was emerged in Malibu.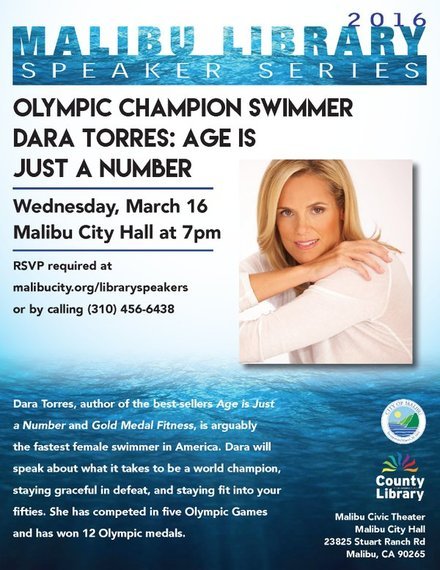 Calling all HuffPost superfans!
Sign up for membership to become a founding member and help shape HuffPost's next chapter