The 2016 Rio Olympic Games are about to begin, and no doubt fans will be glued to the TV to watch superstars like Katie Ledecky, the 19-year-old swimmer who's set 11 world records, and Usain Bolt, the 29-year-old sprinter competing in his third Olympics in a row.
But equally as inspiring are the "older" athletes who are breaking down age barriers and challenging our assumptions about what the body can accomplish as it grows older.
Here are just five of the oldest Olympians who will be competing later this month in Rio.
Mary Hanna, 61, Australia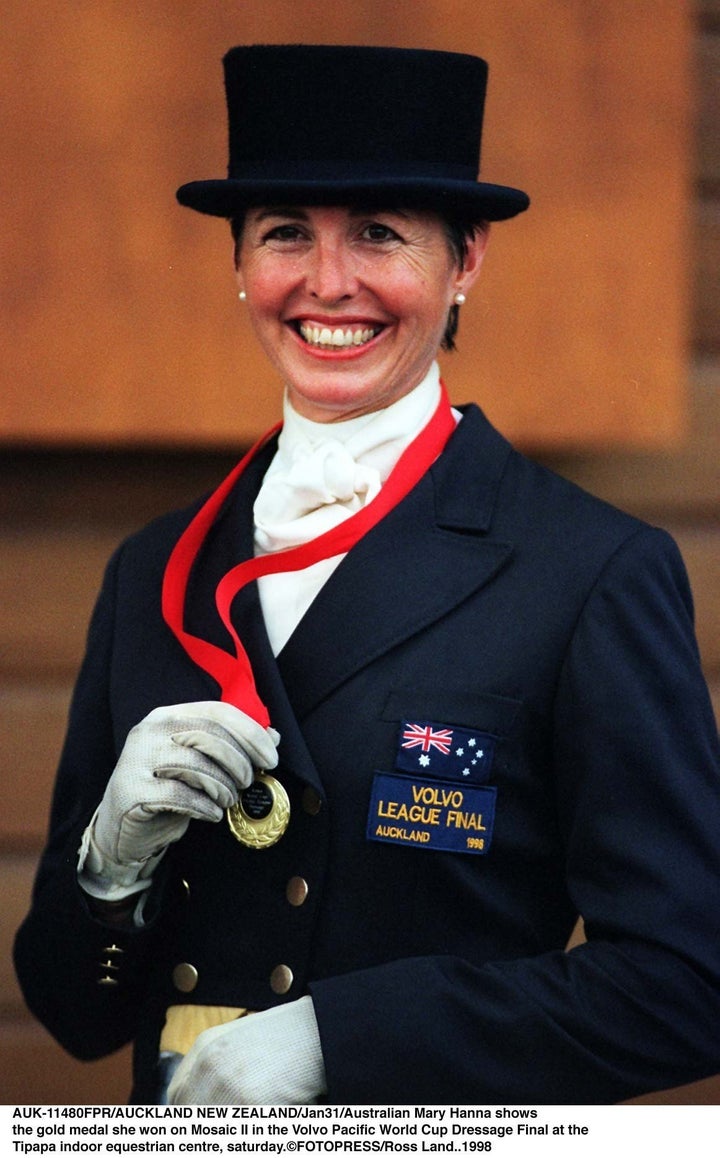 At 61, equestrian rider Mary Hanna will become Australia's oldest competing Olympian when she rides at the Rio Games which will be her fifth Olympics. Yet, Hanna believes she is just now hitting her competitive prime.
"Every time I have done the Olympics, I've thought this is probably the last time I will do it but, after the last time, I thought: I am going to keep going with this because I feel fit and healthy and why shouldn't I? So, here I am," Hanna told ABC Online.
The grandmother of three, whose first Olympics was in Atlanta in 1996, is already looking ahead with plans to compete in the 2020 Olympics in Tokyo.
"I don't actually think about how old I am because I feel fit and healthy and I don't think I have ever felt better," she told The Australian. "One of the reasons I love this sport so much is that you get better the more you do it.
"You have to be fit and supple but it's the only sport where men and women compete equally and no one thinks about how old you are," she said.
Phillip Dutton, 52, United States
Phillip Dutton is another equestrian who, at age 52, is the oldest U.S. Olympic athlete in Rio this year.
Dutton grew up on a farm in Australia, surrounded by horses. But the desire to train more competitively led him to move to Pennsylvania in 1991. He's represented his native Australia at three Olympics and the United States at another two after receiving his American citizenship in 2006.
Even at his age, Dutton says there's always more to learn about your sport.
"Never try to put yourself on a pedestal or think you're better than you really are, because there's so much to learn," he told Horseware.
Oksana Chusovitina, 41, Uzbekistan
Turning to gymnastics, Oksana Chusovitina is about to make history as the oldest woman gymnast to compete in the Olympics at age 41. By comparison, Aly Raisman, the U.S. women's gymnastics team captain, has been nicknamed the "grandma" of her team at the age of 22.
The Uzbek started her career competing for the Soviet Union. After it collapsed, she went on to compete in the 1992 Olympics in Barcelona for a unified team of former Soviet states known as the Confederation of Independent States. After moving to Germany in 2002, she went on to represent that country in the 2008 Olympics in Beijing, where she won silver on the vault.
Now in Rio, she'll represent her homeland of Uzbekistan, competing against rivals half her age.
"I am feeling good," she told The Associated Press. "On the podium, everyone is the same whether you are 40 or 16. You have to go out and do your routine and your jumps.
"But it's a pity there are no points for age," she added.
Jo Pavey, 42, Britain
At 42, Jo Pavey will become Britain's oldest ever Olympic track athlete when she competes in Rio. She's also the first British track athlete to compete in five Olympic Games.
The mother of two young children said she never thought she'd still be competing at her age. And yet, in 2014, she thrilled fans at the European Championships ― becoming the oldest woman to win gold just 11 months after giving birth to her daughter.
"It seems quite surreal. But I enjoy the old banter ― it's a bit of fun really, being in races with people half my age," she told the BBC. "When you're a schoolgirl you dream of going to the Olympic Games. I never would have thought I'd be going to my fifth. It feels unbelievable."
Bernard Lagat, 41, United States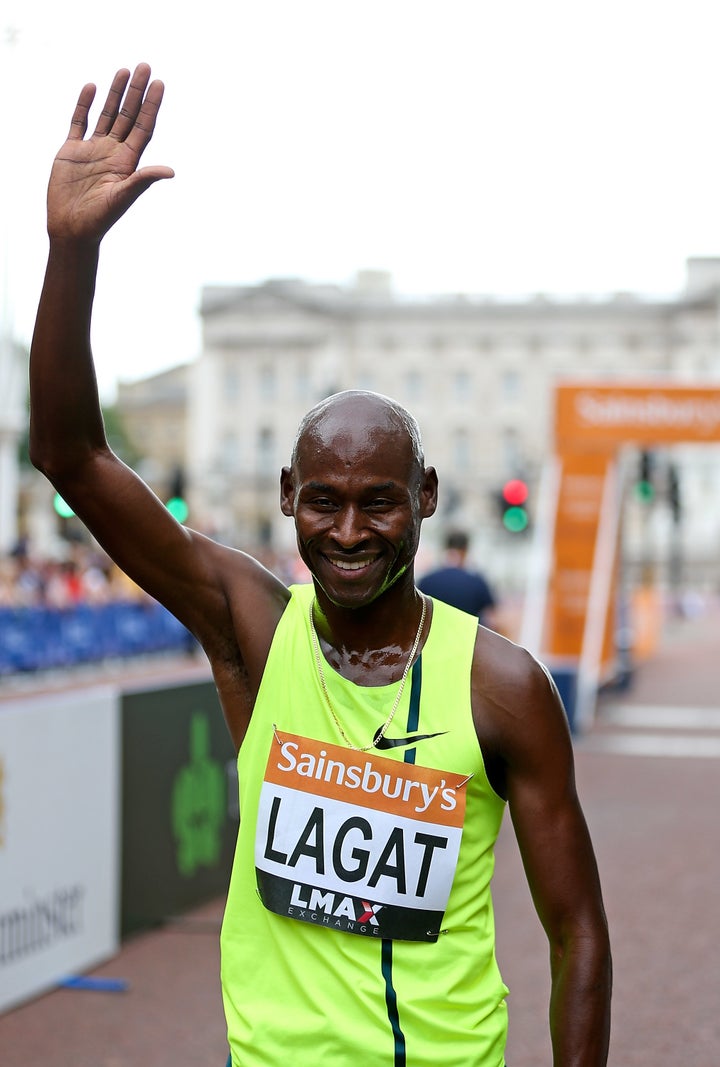 Sure to be another fan favorite is Bernard Lagat who, at age 41, will be the oldest U.S. athlete to compete in a running event at Rio and the second-oldest U.S. track-and-field competitor in history.
After becoming a naturalized citizen of the United States, he competed for America at the Olympics in 2008 in Beijing and in 2012 in London, where he enjoyed a fourth place finish.
Lagat said he doesn't think about his age.
Well said. Best of luck to all the "older" Olympic athletes competing in Rio. We'll be watching!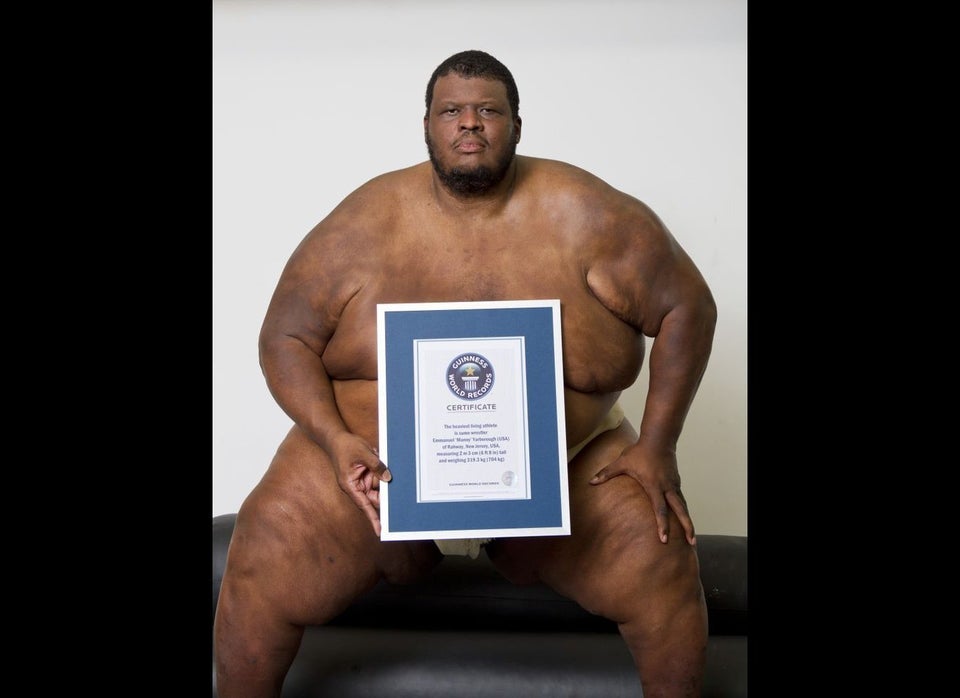 Guinness World Record Athletes
Popular in the Community