Being 50 can lead to prejudice at work, being misrepresented in the media and getting lumped together with anyone aged 50 to 100. Lucy Handley of High50 says it's time we changed our notion of 'middle-aged'

"She's a woman of a certain age," said the chief executive to his senior management team. "How do you think that will go down with the rest of the company?"
Yes, you read that correctly. In 2014, these conversations are still happening around boardroom tables in the world. In this case, the team at a successful online business was discussing whether to hire a particular design consultancy headed up by a woman in her 50s, comparing her and her business with that run by, you guessed it, a man in his 30s.
That conversation represents a double-whammy of ageism and sexism, and rightly, there are things being done to tackle the latter.
Everyday Sexism Project and Lean In
There are fantastic feminist initiatives such as the 30 Percent Club, whose goal is to have that proportion of women on company boards by the end of next year. The Everyday Sexism Project has thrown a new light on casual sexist behavior, and then there is Sheryl Sandberg's book Lean In, which grabbed headlines worldwide.
Feminism is being now talked about at an earlier stage than ever, with Procter and Gamble's "Like A Girl" video for Always changing the notion that doing something in a 'girly' way is negative, with nearly 50 million views on YouTube since June, and Emma Watson's HeForShe campaign, launched at the end of last month.
These are unarguably brilliant and will benefit millions of women, including me and my peers.
However, we also need to think urgently about how we talk about women and men 'of a certain age,' how we consider those in their 50s and 60s (and beyond) for jobs, the images we use in advertising and media of middle-age and the language we use to describe ageing which can be negative and patronizing.
I am not writing this as a disgruntled 50-something. I am in my 30s, and choose to work for High50, a website and community whose audience is in their 50s.
People have said to me "But you're not old enough for that." However, writing for a generation of people who have been ignored by publications and are misrepresented by them is a huge opportunity and the editorial content (as you can see!) is varied and exciting.
Employment in your 50s and 60s
Last week, I was reminded of the phrase "Employers can smell 50," a Steve Martin line from the film Bowfinger, when I went to The Age of No Retirement conference, organized to try to bring the idea of a more 'ageless' society to the fore.
Some talked about the sharp intake of breath they have experienced when they appear, in their 50s, in front of an interview panel in their 30s.
Others, including Mark McLane, head of diversity and inclusion at Barclays, talked about how we should use the experience and network of people in their 50s and explained that often, this group's wants and needs are similar to those of the millennial generation.
Both are pressing their employers for career breaks and are keen on doing something to help the communities in which they live, for example.
You look great -- for your age
We want to be a campaigning voice, by encouraging people to question phrases such as 'a woman (or man) of a certain age,' and 'you look great - for your age'. As Anne Karpf from The School of Life says in her book How to Age, the best sign of a change in attitude towards ageing will be when 'you look your age' becomes a compliment.
Consider this: as Karpf points out, ageism differs from other kinds of prejudice like sexism and racism, because it is "a prejudice against one's future self." Becoming older is something that should be celebrated.
She says that we should "greet our ageing self with both pleasure and realism, and without the need to either idealize or deride its younger incarnation."
Thankfully, the chief executive I mentioned was challenged by one of his team, and both consultancies were judged on whether they understood the brief, were passionate about the company and could deliver the work needed. On those merits, they chose the woman's business.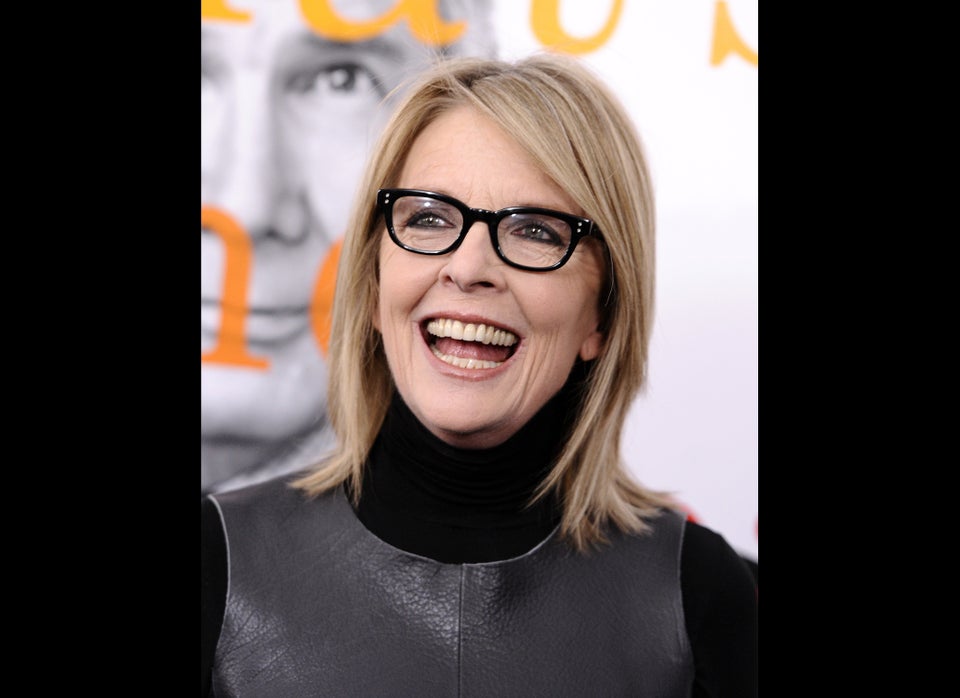 25 Celebrities Who Are Aging Gracefully
Related
Popular in the Community