To celebrate their anniversary, a Texas couple decided to commemorate the special day by recreating the magical moments that were captured 40 years ago in their wedding photos.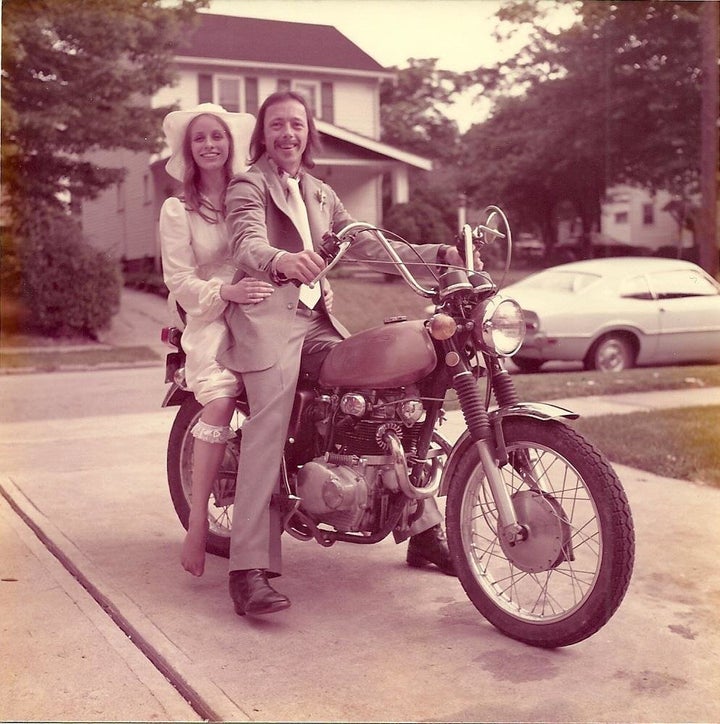 The couple's son, Jay Johnson, posted the photos to Reddit, alongside the originals, and everyone was shocked to see how incredible and in-love the couple still look. Carolyn and Dexter Johnson got married in the summer of 1975 in Cleveland, Ohio when they were just 20 and 27, respectively. "They met in a bar called 'The Lower Level' and his first words to her were 'You wanna boogie?'. If that isn't the start to a great love story, I don't know what is," Jay commented.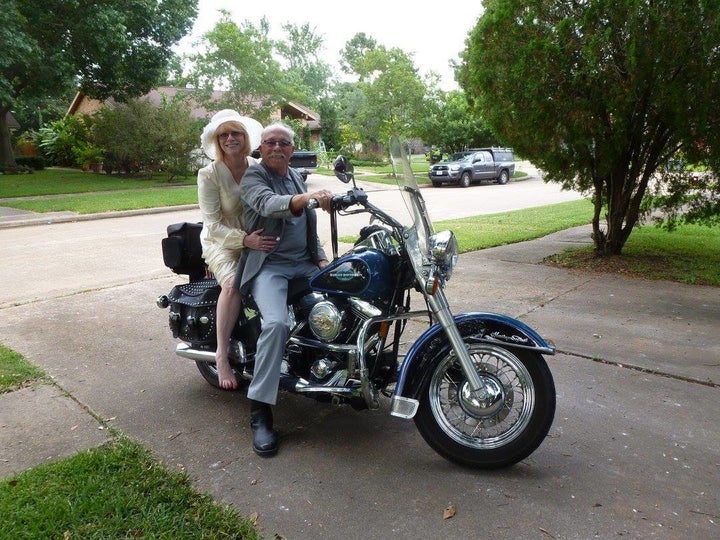 For their 40th anniversary, the couple wanted to relive their special day by wearing the same vintage wedding dress and the same suit jacket -- one that Carolyn made for Dexter. They posed atop a Harley, similar to the motorcycle they were photographed on in 1975. 
"I'm excited to see the reaction to the photos," Jay told The Huffington Post in an email. Many commenters have been astounded to see how well the couple has aged.
"We can all only hope to age so gracefully with a partner who loves us," one comment reads. But to others, the photos serve as a reminder that long-lasting love really does exist. "To see these two 'kids' is a wonderful reminder that LOVE happens, and endures," another comment reads.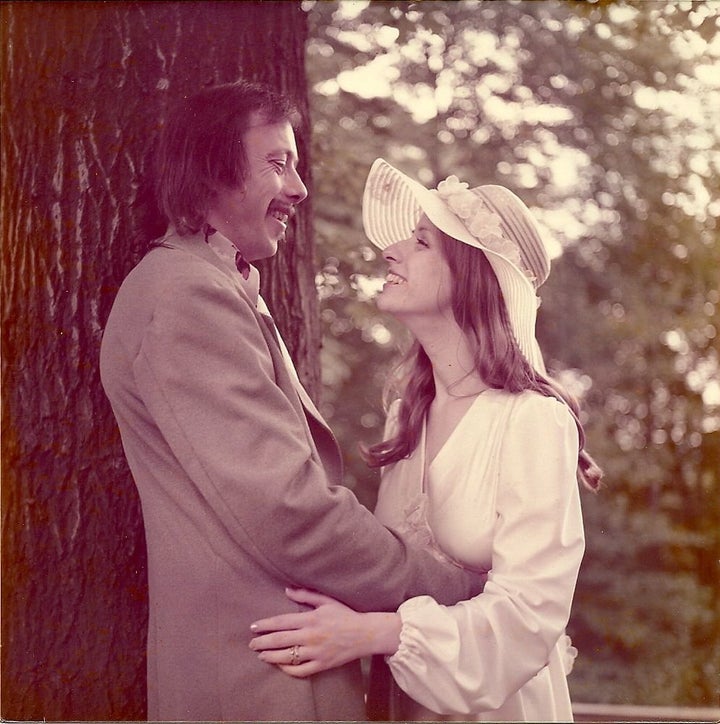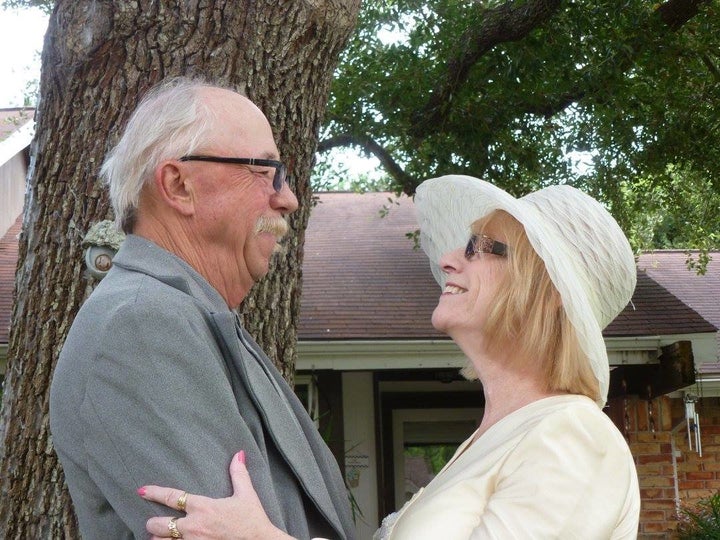 Here's to many more anniversaries for Carolyn and Dexter!
Also on The Huffington Post
PHOTO GALLERY
Long-Term Relationship Advice From Readers
Calling all HuffPost superfans!
Sign up for membership to become a founding member and help shape HuffPost's next chapter