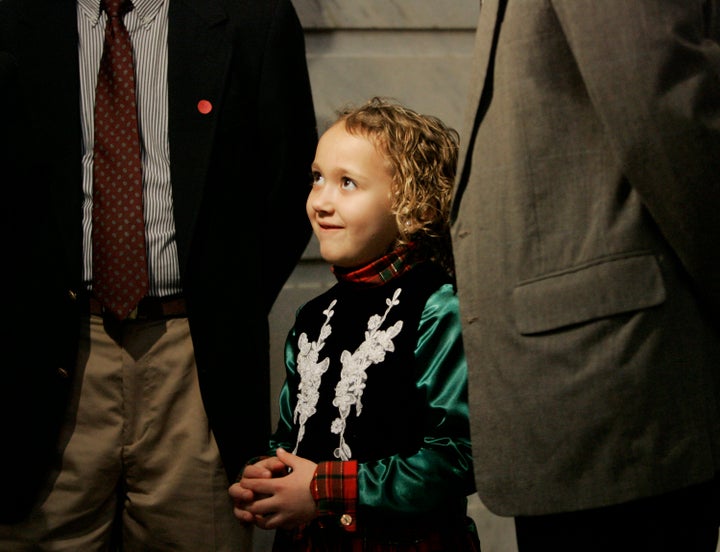 The decision came after months of drama in Springfield over an amendment to the Illinois Religious Freedom Protection and Civil Unions Act, which says that if an agency receives state money, it cannot discriminate against same-sex couples, and must treat people in civil unions as it would treat married couples.
As people on both sides of the issue argue, and lawyers wait for a court decision on the matter, caseworkers were left wondering what would happen to the more than 300 children affected by the change. Almost immediately after the Rockford Diocese made the announcement, caseworkers began having meetings with other child welfare agencies in the area, and on Thursday, a decision was made.
The Youth Services Bureau of Illinois Valley, based in Ottawa, Ill., has been working with Illinois families since 1971, and will take over not only the 300-plus Catholic Charities cases, but bring in the Catholic Charities support staff as well.
"DCFS commends both agencies for the way they have collaborated with us on this transition in the best interests of the children and families we serve," DCFS spokesman Kendall Marlowe said in a statement. "Services to children and families will continue with minimal disruption."
When the Rockford Diocese made the initial announcement, there was some concern about the 2,500 cases Catholic Charities handles statewide. While the agency as a whole has yet to stop its program, church leaders have made it clear that approving foster care or adoption applications for gay or unmarried couples goes against their religious beliefs.
"The Catholic Church is not going to be OK with Catholic Charities processing applications from anyone in a civil union," the head of Peoria's Catholic Charities told Chicago Public Radio in May.
Nan Butler, development director of the Youth Service Bureau of Illinois Valley, said the transition is "daunting," but is going smoothly so far, thanks to the hard work of caseworkers from YSB, Catholic Charities and DCFS.
"We take all families and children based on absolutely no discrimination of any kind, and that's our policy," Butler said. "It is about taking care of the children. That's really on everybody's mind. Foster care families are people that want to help abused and neglected kids."
Marlowe, who previously said there is no room for discrimination in child welfare, remained confident Thursday that the state can handle extra cases if Catholic Charities decides to scrap their program altogether.
He added that Youth Services Bureau is one of the highest-rated foster care providers in Illinois' downstate regions.
As cases shift in Rockford, lawyers for Catholic Charities are hoping a judge will rule in their favor and allow the rest of their Illinois offices "operate in the same way that they've been operating for decades." Peter Breen, executive director and legal counsel for the Thomas More Society, told HuffPost his clients remain optimistic.
"Catholic Charities believes that it is fully in its legal rights to be doing exactly what it's doing, and so now we need a court to definitely declare that," Breen said.

REAL LIFE. REAL NEWS. REAL VOICES.
Help us tell more of the stories that matter from voices that too often remain unheard.