The Missouri House of Representatives on Monday passed a ban on the United Nations sustainability plan Agenda 21 after a spirited discussion of space aliens and how Walmart could avoid zoning laws to build more stores.
The Republican-controlled House voted 110-40 to ban local governments from adopting the Agenda 21, a broad outline of planning goals and sustainability targets. Agenda 21 was passed by the U.N. in 1992, but has not been ratified by the U.S. Senate and does not contain the force of law in the U.S.
"Agenda 21, a lot of people think it is a conspiracy theory, but it is a real book," state Rep. Scott Fitzpatrick (R-Shell Knob) said. "It deals with property rights and our food source. It deals with our ability to produce food and employ agricultural methods."
Fitzpatrick, along with Rep. Lyle Rowland (R-Cedercreek), the bill sponsor, argued that the U.N. is pushing the sustainability plan to take away property rights. Rowland said land decisions should not be made by the U.N., but by the state.
Agenda 21 has for years been a popular target of conservatives -- led by the John Birch Society -- with Republican lawmakers pushing bans in several states. Alabama banned Agenda 21 last year, which Rowland said was his inspiration. Agenda 21 opponents argue the U.N. document would seize private property and force people to live in walkable communities with a potential end to golf and scuba diving.
Rowland said U.N.-affiliated groups are giving local governments free lawn mowers to support zoning laws suggested in Agenda 21.
House Minority Leader Jacob Hummel (D-St. Louis) questioned how the state could ban something that is not law. "Do you think we should waste time on a mythical thing?" Hummel asked Fitzpatrick.
Fitzpatrick argued that lawmakers "absolutely" should be discussing the bill and that local government executives may try to implement Agenda 21 through executive orders.
Hummel asked if the state Legislature should consider other bans. "Could we talk about space aliens coming down? That could happen," Hummel said.
"If you believe space aliens exist, then you are welcome to introduce a bill," Fitzpatrick shouted back.
State Rep. Diane Franklin (R-Camdenton) linked Agenda 21 to a federal government declaration in 2011 that she said would have seized 1,200 homes along Lake of the Ozarks. The government said the homes were built on land belonging to a hydroelectric power plant. Franklin had no proof the U.N. was involved in the lake plan and acknowledged it's unlikely there are U.N. spies in the federal or state governments.
Other lawmakers argued against Hummel's suggestion that the bill won't create jobs. It may help Walmart by allowing the retail giant to build more stores in the state instead of abiding by land use regulations, said one Republican.
Rowland said the bill was simply a way to "protect the people of Missouri from encroachment by outside sources."
Before You Go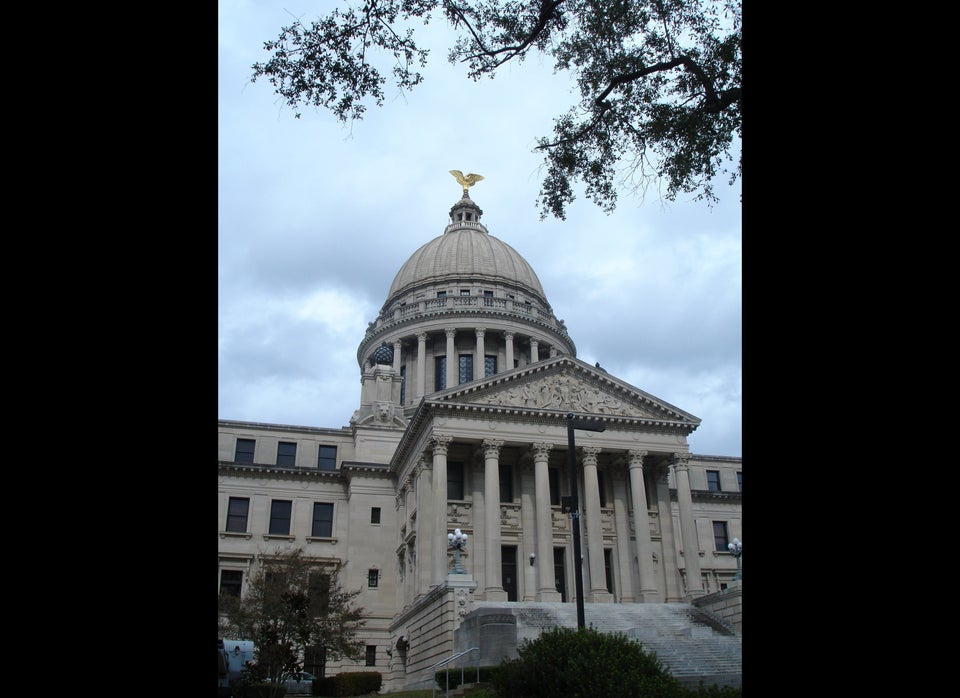 Top 10 Most and Least Religious States
Popular in the Community