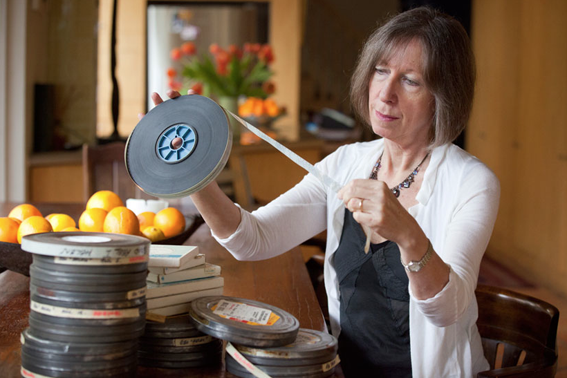 They walk among us--those agents of change--but sometimes, we just need to be reminded of who they are, especially in an era that finds the media over-focused on the backside of a Kardashian or the face of a famous actress. Meet five souls who rise above the masses.
Sophia Turkiewicz
Nothing lures me quite like a tale about finding oneself and understanding one's place in the family legacy. Add to that the under-reported story of Joseph Stalin's wrath on nearly 1 million Poles during the early 1940s, and you have yourself experiencing a compelling story in filmmaker Sophia Turkiewicz's soul-stirring documentary Once My Mother. The film has been making the film festival circuit and collecting awards for its depth and storytelling. I have always been captivating by the under-reported story of the plight of deported Poles of the 1940s, because my own family was sent to the Siberian gulags and managed to survive. Their odyssey, and my exploration of it, is the centerpiece of my upcoming book, "Grace Revealed: A Memoir." So, when Once My Mother came across my radar, my interest piqued. And then I experienced the documentary, which chronicles the filmmaker's quest to better understand her Polish mother, and, in turn, herself, and what I found was a remarkable storyteller in Turkiewicz. By bravely exposing her vulnerabilities in her relationship with her mother, a woman who endured orphanhood, homelessness and other unbelievable ordeals as a Polish refugee, the filmmaker reminds us of our own humanity--the yearnings, the hopes, the disappointments. It's rare that a documentary is able to do that to the effective ends found in Once My Mother. Even more rare, then, is a filmmaker capable of taking us there successfully and hitting all the appropriate marks. How well do we really know our family, she asks? Not that well at all, perhaps. And therein lies an opportunity to embark on a remarkable journey. This is one filmmaker to keep on our radar. (Watch the trailer for the documentary here.)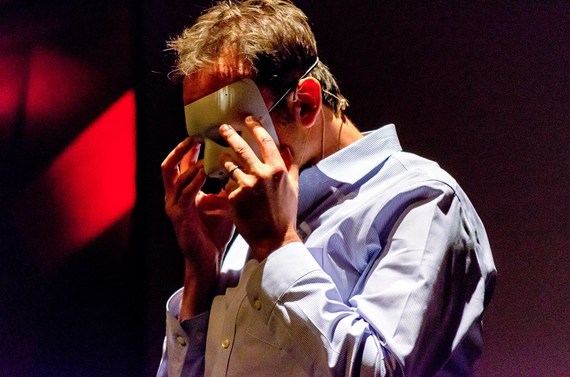 Jesse Wilson
What would happen if you used the tools of theater to create a transformational shift in the way you move through the obstacles in your life? It could spawn, ironically, less drama. That's the thrust of Jesse Wilson's work as a professional coach/trainer/motivational speaker in his Lessons From The Stage work. That he happens to be an author, performer and all-around dynamic personality, too, may be a plus, but one of the main reasons Wilson captured my attention in my latest agents-of-change search was how well he explained that there is power in the "obstacles" in our lives. In a recent TEDx Talk, he noted: "If we look at the obstacle in the right perspective, the right light and the right space, it changes shape. And the deplorable is magically transformed into a gift." That's a good insight and how Wilson facilitates that is unique. There's the power of theater techniques being implemented, of course, but there's also a strong nudge to connect with something internal and pull from a rich reservoir within, rather than remain focused on the external. Much like comic turned motivational speaker/ life transformer Kyle Cease, Wilson's high-energy vibe allows him stand out considerably. Helping re-shape lives can, at times, be a tricky endeavor, but here's somebody using humor and grace--and a bunch of spunk--to fuel some serious transformations.
Darryl Roberts
"Sex sells. And for some disgusting reason, young sex sells even more." Oscar-winner Jennifer Lawrence uttered that line and the essence of her insights are so vividly brought to life in the third installment of documentary filmmaker Darryl Roberts' America the Beautiful films. ATB3, which has been screening around the country, explores the sexualization of America's youth and the often-traumatic fallout. Here, Roberts enlists industry experts to help shine a brighter light on such potent topics such as child beauty pageants, teen pregnancy and rape culture. Roberts also boldly asks: who is at fault for perpetuating such damaging ideals--advertising, pop culture, parents? But the film isn't all finger-waving. Far from it. By exposing today's over-sexualized culture, the director also manages to accentuate the positive strides that are now being made to usher in change. Roberts made a creative dent for himself in the Chicago area decades ago, but when he released the first America The Beautiful documentary in 2007, he turned heads. At the film's core: America's obsession with beauty. A few years later, in 2011, came America The Beautiful 2: The Thin Commandments. The topic: body image and eating disorders. With ATB3, Roberts, once again ventures into rich territory. At a time when so much of our attention is divided and compromised by advertising tsunamis and the endless quest to obtain social media relevance, it's refreshing when we discover somebody eager to expose issues that today's mass media still manages to sweep under the carpet while fawning over the likes of the Kardashians and their ilk.
Carol Larson
The David and Lucille Packard Foundation has been doling out grants in the sum of hundreds of million dollars annually for quite some time. But thanks to the shrewd insights and steering of its president (since 2004) Carol Larson, an opportunity to commit to fueling efforts surrounding better environmental stewardship may have been missed. Larson helped secure a stunning $500 million commitment to climate change, zeroing in trimming greenhouse gases spawned by agriculture. Larson has the creative verve of 14-member board as collaborators on such big ventures, but one thing remains potently clear: the woman stands out as one of the country's top female executives dedicated to creating a significant sea change.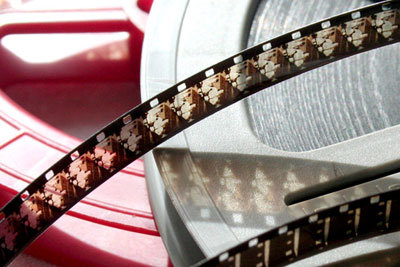 Polish Film Festival in America
Technically, it's not a "person," however the people that make up this vibrant entity are worthy noting ... and 2014 marks 26th year of the popular Chicago-based film festival, operated and organized by the Society for Arts, a non-profit organization that was birthed back in 1981. The non-profit had a prominent mission back then: to promote European arts and film in the United States. So, when the film fest was officially launched by the imaginative and determined Christopher Kamyszew in 1989--this, after communism crumbled in Poland--it set a new course to showcase Polish cinema outside of Poland. But what makes it an agent of change? Plenty. Over time, PFFIA found itself on the receiving end of praise. Educational programs and numerous awards followed, and momentum increased to promote Polish cinema in other cities beyond Chicago. Digging deeper, one has to ask: What really makes this festival work? Clearly Kamyszew's influence has a great deal to do with it. But one look at the programming, which spans the course of two weeks, and it's clear that some real thought has been given to the kinds of films being shown and, in turn, the kinds of experiences audiences will have. Here, we can find an impressive posse of films and documentaries that, at times, mirror the genius of Toronto and Sundance. The festival doesn't just offer one of the most dynamic looks of Polish cinema in the country, it delivers some of the most vibrant European films that the rest of the country ought to have access to. Take note of five stellar films from this year's crop and try to locate them: Ida (let's hope this remarkable film makes the cut for Best Foreign Film at the Oscars), Once My Mother, Gods (brilliant!), Honey, I Think I've Killed You, and Warsaw Uprising.
REAL LIFE. REAL NEWS. REAL VOICES.
Help us tell more of the stories that matter from voices that too often remain unheard.