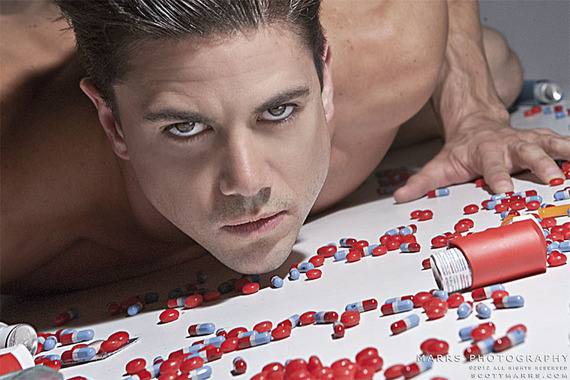 They walk among us--those agents of change--but sometimes, we just need to be reminded of who they are. Meet five souls who rise above the masses.

5. Joe Putignano
The man turned heads and generated applause at The Crystal Man in Cirque du Soleil's breathtaking "Totem," but beyond the spotlights, lurked a dark, deeply disturbing personal tale, which Putignano brought to life in the book "Acrobaddict," released last fall. The memoir is a fascinating, haunting and sobering chronicle of the gay athlete's vexing journey from the U.S. Olympic Training Center to homeless shelters to shooting heroin on the job. That it ventures beyond the athlete's addiction and illuminates the mood swings of the human spirit-- dogged, fragile, resilient, transformative and back again--is a triumph. It's a memoir for our time in that it shows how anybody has the ability to move through their darkest moments and find the light again. Good news: Putignano continues to generate buzz for his efforts--interviews with CNN's Anderson Cooper and The Advocate stand out. But this fall, the athlete takes his message further when he will speak to junior high, high school and college students, zeroing in on the subjects of bullying, drug addiction and following one's passion and life purpose. "I wanted to talk to students because of this massive resurgence in opiate addiction, which seems to begin with prescription drugs," he says. "I have a very similar story because I started taking prescription drugs, which ultimately lead me to intravenous heroin addiction.
"When I was in high school, we had a guest speaker talk about addiction," he adds. "His story was gruesome and terrifying, however, it was filled with a lot of scare tactics. I don't believe scare tactics work to well with teenagers, because they are in a place of experimentation. Many of them think, as I once did, 'it won't happen to me, and I have a friend who did, and they are fine.' Not everyone that takes drugs becomes an addict, but when someone begins taking a physically addictive drug (such as opiate prescription drugs) they will become physically addicted, regardless of their willpower."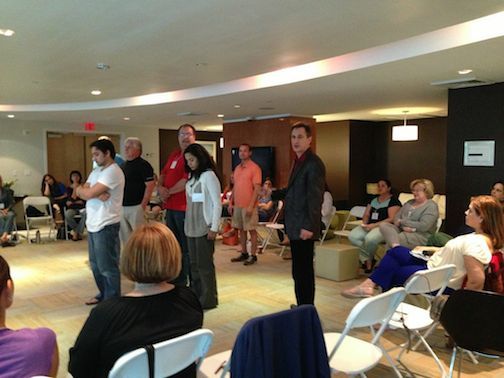 4. Mark Wolynn
Forget everything you may know and believe about traditional therapy. Calm down. it still transforms, but hang with me here for a second, folks and turn your attention to Family Constellation work. Haven't heard about it? Make a mental note. Better yet, check it out here. And then consider checking out a workshop. Why? Well, just breathe and keep reading because I'm going ask you something that requires you to be honest: Take a look at your life. What do you see there? How are you feeling? What feelings continue to emerge? What patterns of behavior repeat themselves on endless loops? Family Constellation attempts to illuminate previously unrecognized systemic dynamics that span multiple generations and the intent is the help resolve the lingering effects of all of that by encouraging the subject to accept the factual reality of the past. How that happens is unique and is facilitated in a group setting, and that's where Wolynn comes in. He's the director of The Family Constellation Institute, The Hellinger Institute of Northern California and co-director of the Hellinger Learning Center in New York City. His work in inherited family trauma is now revered. "Just as we inherit our eye color and blood type, we also inherit the residue from traumatic events that have taken place in our family," Wolynn writes. "While our physical traits are easily discernible, this emotional legacy is often hidden from us. Anxiety, fear, financial worries, depression, illness and unhappy relationships can all be forms of our unconscious inheritance." Another notable: Wolynn's upcoming book, "The Secret Language of Fear: What Our Words Reveal and How They Help Us Heal." Keep your eye on this one.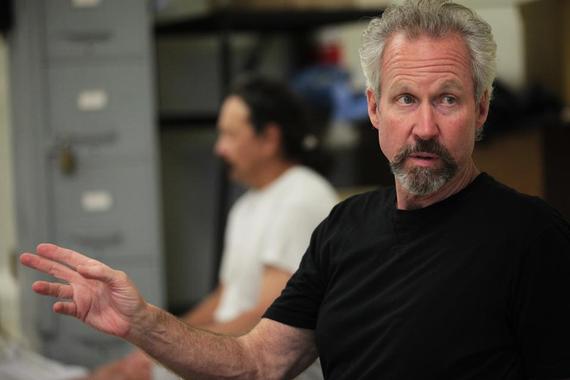 3. James Fox
Yoga and prison aren't typically two words you would find in the same sentence together, but thanks to James Fox, that is changing. Fox is the founder and director of Prison Yoga Project, the unique program at San Quentin, which has introduced hundreds of prisoners--from those serving life sentences to those who have been released from prison--to the spiritual pow of yoga and meditation. "The highest level of emotional intelligence or emotional literacy is sensate, getting past your mind and relying on your senses to tell you what's going on in your body," Fox writes. In other words: using that wonderful vessel we call the body to teach the mind. (Yeah, that thing!) In essence, Fox's practice introduces prisoners to skills to become more sensitive to how they actual feel in their bodies in an effort to gain a close relationship with, as he puts it, your own sensitivity. That way, "you are less apt to violate another-- this is empathy." And this is good. In reaching out to prisoners, Fox has created a stellar objective: to provide mindfulness tools so that they can use their yoga practice when they're not doing yoga. (Which is when most of the "yoga" is put into practice, actually.) The way Fox sees it, the practice may assist in life off the matt--anything from confrontations on the yard--and even upon release--and not giving in to the temptation to go back to using drugs perhaps. These souls can draw upon what they have learned from yoga for practical solutions--moving through the world or a situation without actually having to do a yoga pose to get the value. Says Fox: "That's the transformational, rehabilitative value of yoga."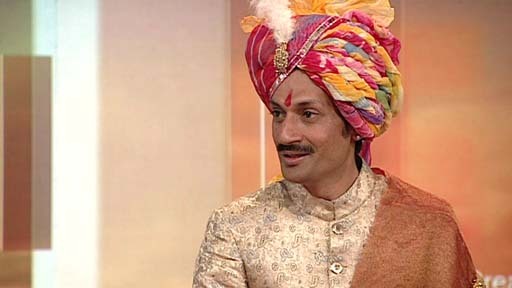 2. India's Crown Prince Manvendra Singh Gohil
Being a prince is one thing. Being a divorced prince in India certainly makes somebody stand out. But being an openly gay prince in India? Is it just me or is there a major motion picture waiting to come out of this? (Somebody needs to arrange a pitch meeting!) Manvendra Singh Gohil is the only known person of royal lineage in modern India to have publicly revealed he is gay. When he did, heads turned. Eyebrows furrowed, especially among people in and from his own country. After spending several years speaking up and, in a sense, out, about his personal journey--the fortysomething was recently honored at the GMCLA Voice Awards for his courage of living as an openly gay man and founding the Lakshya Trust, which offers education and AIDS awareness--the prince is about to head into new territory. On Aug. 15, India's Independence Day, he will officially launch a bold new campaign: Free Gay India. Talk about a game-changer. Stay tuned for more details on that but in the meantime, look for a flurry of hashtagging and Tweets (#freegayindia, @FreeGayIndia) and other studly Social Media (facebook.com/FreeGayIndia). In an era where some freedoms are still being fought hard to attain, it's refreshing to find yet another courageous human whose valiant spirit shows us all that, despite all the odds, a sea change can actually happen.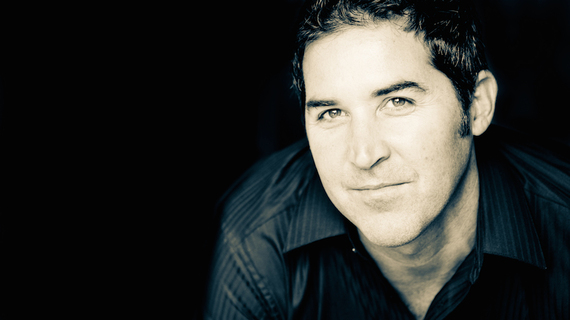 1. John Amaral
There are people that move you. There are people that inspire you. But rarely do we find a beast that can combine the two and through their life work, have the ability to help transform you and, in some respect, the others around you. It's a safe bet to place John Amaral on the top of that short list. Like personal growth icons Tony Robbins, Kyle Cease, Barbara DeAngelis and human evolution and personal systems developer Dr. Donny Epstein before him, the Soquel, California-based, self-described edge-junkie and Network Spinal Analysis (NSA) practitioner is taking his work in the fields of Somato Respiratory Integration and NSA to a broader audience and thrusting it onto a platform from which individuals can play bigger, transform their own lives and--this is good--the world around them.
Amaral just launched the absorbing year-long project, which revolves around a series of workshops that steers individuals to connect to their greatness. At first glance, the project appears to showcase more clearly just how greatness requires, as Amaral notes, one "to be energized, resourced and connected enough to overcome comfort and familiarity in an effort to master the art of living an energy-rich life."
The program delivers four immersion events throughout the year, which includes such things as NSA but much more. Special guest speakers/transformers/facilitators are also tapped to be part of the events, which are typically longer weekend affairs designed to allow attendees to "upgrade" their personal software, for lack of a better phrase.
"When I first got the iPhone 5, I didn't realize that you had to shut down apps every time you used it, so I had like 17 apps running," Amaral reflects. "And I was wondering why my battery was running out so quickly. And what most people don't realize is that they have all these apps running in their body; that physiologically they are hooked into a lot of stuff they have opened and haven't resolved, or haven't opened yet and they are concerned about. So that there's all these apps running in a system and it's a hardware thing in the brain and nervous system. What we are doing is clearing out the recycling bin, shutting down all the apps you have running and just preparing you to be in the moment and what's going on right now."
Amaral was first introduced to NSA and Somato Respiratory Integration 20 years ago. He launched his own practice, The Well Being Center, in Soquel, California, during the last decade and the practice evolved. He enjoys a steady clientele but wanted to do more; go farther.
"I realized that people were really good at taking care of their bodies on a fitness/performance level," he says of the impetus to launch Body Centered Leadership. "They eat well in the realm of fitness and nutrition, and maybe Piiates, yoga, or meditation ... and even with all of those things, I noticed that there was a big gap between people's awareness about what was going on emotionally in their consciousness, in their minds and how it was related to their bodies."
Amaral also noticed that people were taking care of their bodies as more of a mechanical thing they had to do to keep the vehicle moving and working. "The other things that were present--thoughts, spiritual practices and anything to do with the mind seemed to be done as a separate thing. And so that there was a big need to help people understand to use the body in a way to help make them make that link in a way that was more integrated... way and feel good."
Body Centered Leadership's tagline sums up nicely: "One part life-hacking, one-part personal growth and one part world-class mastermind." As for Amaral, he just entered a new realm with his work. He's certainly one to watch.
Calling all HuffPost superfans!
Sign up for membership to become a founding member and help shape HuffPost's next chapter