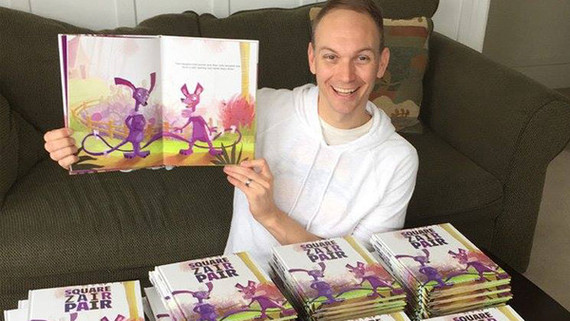 They walk among us--those agents of change. Sometimes, we just need to be reminded of who (and where) they are. These five guys create sea changes in their own unique ways. Take a look:
Jase Peeples
Peeples' mother was a librarian so it made sense that during his youth he perused a variety of children's books. But something felt off. "A lot of those books lacked people of color and certainly no LGBT people were in books back then," he says. "I wanted to be able to create something that was inclusive for everybody." Earlier this year, Peeples, the Entertainment Editor for The Advocate, witnessed his dream finally come to life in the form of a vibrant LGBT-themed children's book, "Square Zair Pair." As the story goes ... One day, in the magical land of Hanamandoo, a haven where square and round "Zairs" reside and mull about in pairs (one round, one square), the inhabitants turn heads when two square Zairs pair for the first time. The duo faces rejection but ultimately the deeper significance of their union sires a powerful lesson -- the realization that different pairs of Zairs make their village more durable and unique. Peeples created the book with artist Christine Knopp in the hopes of expanding the way kids (and adults, too) think about romantic partnerships and relationships. That's enough to elevate Peeples toward true Agent of Change, but other, recent events solidified the deal: his state of grace in the midst of confrontation. On the eve of Peeples' book reading at Books Inc. in San Francisco last month, members of the Westboro Baptist Church, an anti-gay church based in Topeka, Kansas, went nuclear. They took to social media to voice their disdain over the book -- "fag propaganda" in their words -- and threatened to protest the book reading. Peeples remained calm in the center of the social media hurricane. On the day of reading, church members didn't show up, however locals in San Francisco launched a counter-protest and swarmed the reading. Love and support won. The takeaway: Look to Peeples' book. The answers are right there. Because at a time when the country seems so divided politically, and often culturally, Peeples and his creative work reminds both young and old, and all eclectic souls in between, that our differences no longer have to divide us -- at all. Onward ...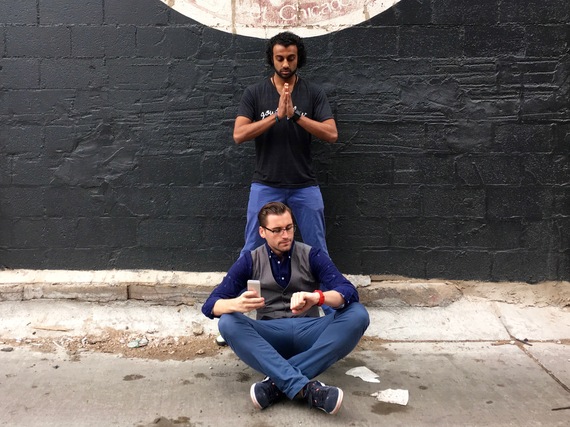 The Idea Lemon Guys
Leave it to two millennials -- oh those twentysomethings have pluck, don't they? -- to put a modern spin on the time-worn adage, "when life gives you lemons, make lemonade." Chicagoans Martin McGovern (seated, above) and Rajiv Nathan launched Idea Lemon last year to help creatives and entrepreneurs turn their stellar ideas into powerful acts of inspiration and empowerment, which could then spill over into the individual's life purpose and/or "career." It's all in the "effective branding." (It's 2016. In case you've missed the newsflash: It never hurts to develop your own "brand.") But Nathan explains that Idea Lemon, which he co-founded with McGovern, offers something unique: an "edutainment platform," which uses entertainment to educate the posse Idea Lemon attracts. "Everyone has a unique voice and place in the world," Nathan adds. "You can either stay silenced or share that voice. You can't create change in yourself, your environment, or the world if you stay silenced." Hear that? So what do they do and how does it work? The duo's weekly podcasts, featuring discussion and interviews with forward thinkers stands out -- often, these podcasts illuminate (new) paths toward personal and career enhancement, and breakthroughs. Topics such as "What is the True Cost of Doing What You Love?" or "How Do You Fight Imposter Syndrome" or "Do You Want to Do This? Or Do You Want Approval?" caught my attention. At the forefront of their work is the "Discover Your Inner Awesome" master class, a 10-week endeavor that offers 20-plus hours of inspirational videos and worksheets, private collaborations, and career coaching, among other things. "The thing is, we're not delivering earth-shattering information -- tons of people, past and present, talk about personal and career development," Nathan notes, "but we do it in a way that's not the same old 'three habits for effective leadership,' or 'top five ways to get a job'. We make it fun for our audience to learn, relating topics to things like Mario Kart, The Rock, Jay-Z, and Seinfeld." Maybe it's the guys' age -- 27. Maybe they were born under really stellar astrological signs. Maybe they just have spunk and want to make a difference. Whatever the case, Idea Lemon is downright refreshing; an inventive concept with two innovative thinkers at the helm.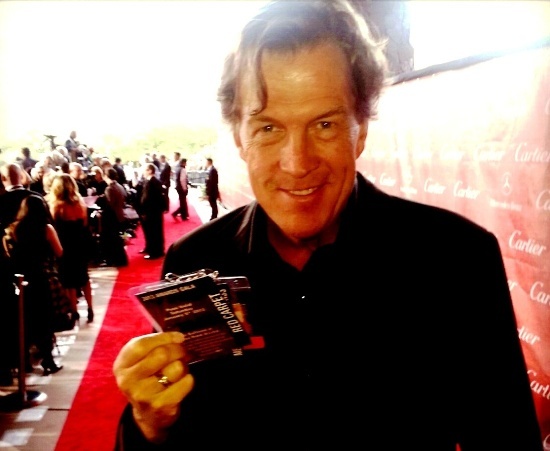 Nicholas Snow
Snow has been openly gay in the media (as a journalist, actor, author, radio/TV host and singer/songwriter) for nearly 30 years. In fact, he has often been dubbed "one of the world's primo promo homos." (Say that 10 times fast!) But think back to the 1980s for a moment ... when HIV and AIDS officially became a worldwide crisis and how the stigma attached to them soared northward. Snow came out and began living openly as a gay man during that pivotal time. When he later produced and honed two L.A.-based television shows -- Tinseltown's Queers and The Nicholas Snow Show -- life presented Snow with new opportunities to make an even bigger difference. (That's the thing with change agents -- life sniffs out what they're doing and offers more opportunities to speak out and/or affect greater change.) In Snow's case, the grander ripple effects he was bound to generate came shortly after he was diagnosed HIV-positive. Rather than retreating, Snow held a press conference and shared his story. Instead of being shunned, he was embraced. He quickly became the most openly HIV-positive person in Asia, where he was working at the time. He made greater leaps, however, predominantly with an as-he-lived-it memoir ("Life Positive: A Journey to the Center of my Heart") and music video (the man also sings, and very well) called "The Power To Be Strong" -- it was an HIV testing/safer sex awareness song and video campaign. Modern times called for a modern spin on things. In 2012, Snow launched a podcast/Blogtalk Radio Show, which reflected the work from his previous shows and featured interviews with Hollywood stars, LGBTQ change agents and other unique souls. It attracted 1 million listens in its first year. On the horizon: adding even more nuance to his long-running show and connecting ever the more deeply to, as he puts it, "the circuitry of humanity."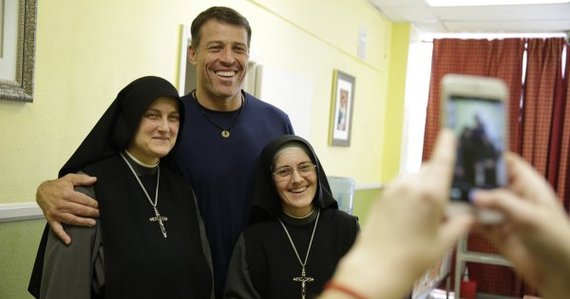 Tony Robbins
Yes. That Tony Robbins. You've heard of him. He's the high-energy, super infectious business coach and media star who's been a tour du force for several decades. It all began with a series of motivational infomercials. His celebrity soared. Seemingly overnight, Robbins became one of the world's most recognized motivational speakers -- his personal finance instruction and best-selling self-help books ("Unlimited Power," "Awaken the Giant Within") offered a fresh take on transforming one's life. No brainer -- Robbins has long been an agent of change, however last month, he pretty much reinvented the term when he generated headlines by coming to the aid of French nuns. (You see where this is going?) The nuns were in danger of being evicted from a San Francisco soup kitchen, which has been their lair to prepare meals for people in need. (Cue: collective awe; maybe grab a tissue. Nuns? Seriously?) Robbins was in The City for an engagement when he learned of the nuns' plight in the San Francisco Chronicle. He stopped by to meet the sisters of the Fraternite Notre Dame Mary of Nazareth Soup Kitchen in the long-beleaguered Tenderloin neighborhood. By the end of the hour-long visit, in which Robbins shared of his own plight growing up poor and being homeless as a teenager, he handed the nuns a check for $25,000. (Feel that? It was your heart opening a bit -- probably a lot.) Soup kitchen saved. Meals still being served. Carry on, oh, Agent of Change.
Related