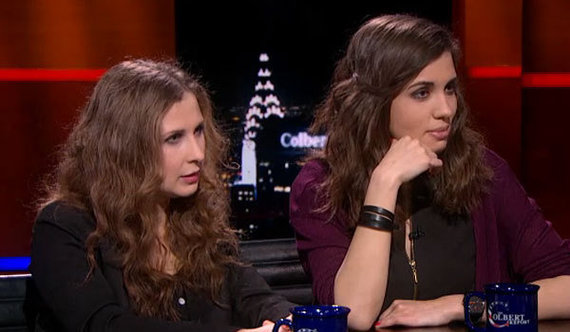 Masha Alyokhina (left) and Nadya Tolokonnikova of the band Pussy Riot chat with Stephen Colbert on Comedy Central's The Colbert Report. Photo: Comedy Central
7. Pussy Riot
True, the six members of Pussy Riot -- that wildly fascinating Russian feminist punk rock protest group based in Moscow -- have publicly severed their ties with Maria Alyokhina and Nadezhda Tolokonnikova, but it's hard not to appreciate the verve of the two women. The "former" Pussy Riot duo was jailed for an anti-Putin protest outside a Moscow cathedral two years ago. They were released Dec. 23. Now, thanks to a firestorm of international support, they've embarked on a worldwide tour of sorts and have spoken out about a boycott of the 2014 Winter Olympic Games, which commence in Sochi Feb. 7. Their outspoken appearance on The Colbert Report on Feb. 4 generated buzz and fueled even more interest on Russia's political views and policies regarding its LGBT community -- a Russian law banning gay "propaganda" from reaching minors generated international backlash and gay activists and civil rights advocates have been calling for an Olympic boycott. THIS JUST IN: On Feb. 7, Russian police arrested four gay rights activists protesting in St. Petersburg prior to opening ceremonies. By the way, those wanting to keep track of Pussy Riot's ideals, take note: it revolves around "feminism, separatist resistance, fight against authoritarianism and personality cult." Regardless, any way you want to riot about this one, you can't call these folks - -any of them -- pussies.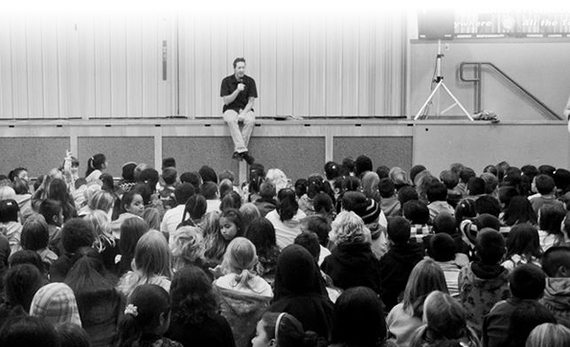 6. Danny Keith / Grind Out Hunger
When he was a kid growing up around and in Santa Cruz, California, Danny Keith and his family often fretted about food. Would there be enough? Years later, rather than sitting back and watching locals go hungry, Keith, now in his forties, launched Grind Out Hunger, a unique nonprofit that is battling hunger -- big time. Here's the thing: It was born primarily from a vision of skateboarders wanting to help kids overcome hunger and malnutrition. These days, Keith is using the vibrant energy of those local youths who, along with their peers, work diligently with local food banks to make sure those in need of food in Santa Cruz County are fed. Other counties and states are taking notice. Thus far, they have helped provide more than 2 million meals. Keith notes that GOH's main focus is to fight childhood hunger, but a funny thing happened on the way to giving back -- many of the kids were fed by the empowering messages offered and have taken action against other issues that are close to their hearts, such as cancer research, clean beaches, anti-bullying and more. Also notable: Keith's valiant efforts to speak to kids in schools about hunger issues. Nice.
5. Garrett Miller
You can find and listen to Miller on his BlogTalk Radio channel, where he muses about life, pop culture, dogs -- yes, dogs! -- and other notables. But late last year, when the up-and-coming singer/performer released the video for his song "Eyes Wide," it was hard not to choke back the tears. In a day and age when entertainers are forced to twist themselves into knots in order to sell something and stay relevant, it's nice to see an authentic soul out there -- among the gaggle who might fly under the radar -- who can still hang onto their integrity and keep the creativity flowing. Keep it coming...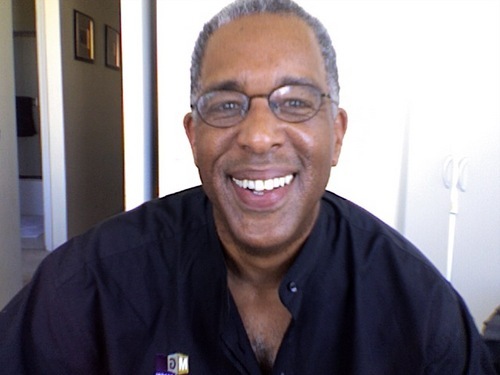 4. Bobby Rivers
My, it's nice to see this human being back in action. The former and downright engaging VH1 talk show host, national TV/radio film critic, Food Network host is making news again with various on-air segments about film and culture, and with his podcast The Bobby Rivers Show. Tom Hanks once dubbed Rivers "The Godfather of cable TV!" It's a fitting title and Rivers still lives up to it. You can chalk it up to talent and experience -- let's face it, few people know how to interview a celebrity quite like Rivers can. There's nothing worse watching or listening to an interview unfold only to realize the host has not done his/her homework and winds up patronizing or gushing over their guests (Kathie Lee Gifford frequently comes to mind.) Fortunately, Rivers actually cares about his subjects and it shows.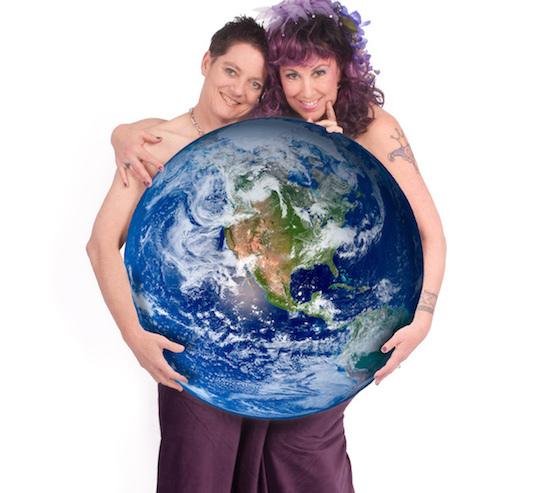 3. Annie Sprinkle and Beth Stephens
I have written about these two eco patriots before. But they continue to turn heads, so here we are again. What happens when two lesbian performance artists decide to take on the mind-bending issue of Mountaintop removal (MTR)? Well, mountains can be moved, baby. But in a good way. Last year, the duo released Goodbye Gauley Mountain, a riveting documentary that shined the spotlight very brightly on the environmental horrors taking place in West Virginia and in/on a significant portion of the Appalachian Mountains -- Big Coal has gone spastic and its persistent execution of MTR has become one of the worst man-made environmental catastrophes to hit the United States. Lately, Sprinkle and Stephens are working their wonders by touring internationally to get the word out on that issue, and other matters. (Their ecosex manifesto is noteworthy -- the gals call themselves ecosexuals.) Keep track of their progress here. Meanwhile, in related environmental matters, just last month, West Virginia's water resources made headlines -- if things continue, it could render much of the state's water absolutely undrinkable. Learn more about MTR here.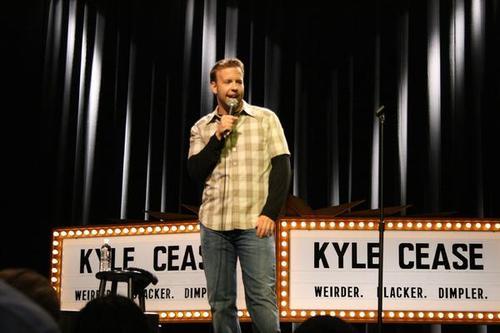 2. Kyle Cease
Stand-up comedian cum motivational speaker with a twist? I'll bite. I'm glad I did. It's like this: If Deepak Chopra and Eckhart Tolle and Louis CK jumped into bed with Iyanla Vanzant, Kathy Griffin and Tina Fey, the result of their love fest might very well be Kyle Cease. Let's fact it: Humor motivates. Humor heals. We're human. At times, we might find ourselves stuck. Cease's unique style manages to both inspire and transform and -- this is good -- help you get out of your own way. What you focus on grows, after all, so why not focus on your strengths? (I said that, not so much Kyle, but he's free to swipe it. Please email the royalty check to my PayPal account. Thanks.) Where was I? Oh yes, Cease. He's funny. He's deep. His new online series, Evolving Out Loud (love that "unlearn everything" thing by the way!) is a hit. He also frequently tours with his unique brand of comedy and motivational speaking at various events and comedy clubs. All good. And not bad at all for a guy who first made a dent as an up-and-coming comic and managed to hit the ground running on Comedy Central. Cease's backstory -- and the path to his own personal transformations -- is inspiring. You'll hear some of that when he's on stage. Keep a watch out for this unique soul.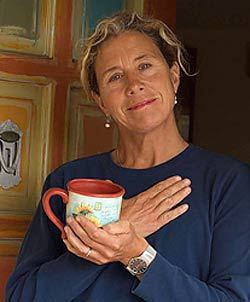 1. PowerOverCancer / The Zeuf Hesson Fund
"Having cancer, I know well how difficult it is to have the desire to stay strong. Surfing is that for me. It feeds my desire when I feel like I have nothing left." Robin Janiszeufski "Zeuf" Hesson told me that back in 2008 upon the release of a über cool doc on women with cancer, Surfing Thru, directed by Chloe Webb (Shameless, Sid and Nancy, Tales of the City). Hesson's triumphant spirit allowed her to surprise most physicians -- she lived fully and happily longer than most expected until she lost her life late last year. In memory of Zeuf, who served on the Board of Directors of PowerOverCancer (formerly Serena) from 2007 through 2011, the newly launched Zeuf Hesson Fund is "dedicated to the support of patients with metastatic breast cancer and their caregivers." One thing that stands out with this nonprofit: Patients who are financially strapped can apply to PowerOverCancer for sponsorship for a chance to receive access to an array of supportive care services they might not otherwise afford. The Hesson name may trigger memories. Zeuf was the wife of famous surfer Frosty Hesson--his character was a main focal point of the Gerard Butler film Chasing Mavericks last year. As for Zeuf, she experienced her first wave of cancer in 1993. After she was diagnosed with breast cancer, she had a mastectomy but didn't have to undergo chemotherapy. Time passed. She had a good position as a nurse at Community Hospital in Monterey, California, and found great support within the Santa Cruz community. Then, in 2000, the cancer had moved into the lymph nodes of her other breast. Another mastectomy followed and at that time, chemotherapy entered the picture. Then came another surgery--that one to remove her ovaries because the tumor that was discovered was estrogen-receptive. The less estrogen she had, the less tumor growth would occur. Along the way, she remained a constant source of inspiration to those around her. Nice to see that Zeuf's unsinkable spirit can still soar with one of the finest nonprofits to emerge in the U.S. this season.
Look for more reports on other super troopers soon. Know of one? Ping me.
Related
Popular in the Community