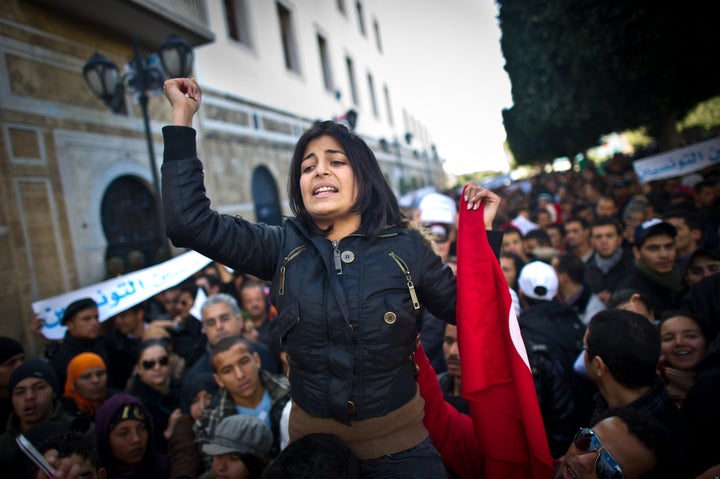 In my travels, I have met with presidents, prime ministers, and kings. But what has impressed and inspired me the most were my conversations with young people, and especially young women. They are the agents of change that make history every day as they forge a new path for their future daughters.
On International Women's Day, we must recommit to ensuring that the benefits of change are extended to all citizens, especially women.
In Afghanistan, I met with women -- among the poorest in the world -- who are struggling for the most basic needs: security, education and health care. They have high aspirations for their families, and they have placed their trust in other women from around the world to help them build a brighter future. The future of Afghanistan, indeed the future of so many nations, depends on the empowerment of women.
In America, where we're still fighting for equal pay, we are also facing an assault on women by the Republican-controlled House. They have voted multiple times this year to repeal and defund the patient's rights protections in the health care reform law that ends "gender rating" where insurance companies charge women up to 48 percent more for the same coverage men have and treat being a woman as a preexisting condition simply because we have children and are more likely to be victims of domestic violence. And instead of focusing their attention on job creation, which would greatly benefit the economic security of American women, House Republicans are moving a series of extreme bills that disrespect the judgment of women, are dangerous to our health, and collectively are the most comprehensive and radical assault on women's health in our lifetime. But from the hundreds of thousands who have signed the petition to stand with Planned Parenthood to those who attended rallies in their communities in recent weeks, we are building momentum to stop these bills.
Change often requires enormous bravery. In Egypt, a young woman tagged a tweet #Jan25 -- a hashtag that took off as the movement for change coalesced; a hashtag that connected the lives of a woman in Tahrir Square to a woman here at the United States Capitol; a hashtag that proved the world wide web has earned its name. And today, Egyptian women organized a march to raise awareness of their vital role in the change that has come to Egypt and ensure their country's progress includes equal opportunities for women.
As we celebrate the 100th International Women's Day and honor women around the world who are changing the course of history by reaching for the ballot box, demanding equal rights, organizing their communities, and paving the path for progress, these are a few of the many reasons I am filled with optimism that we can work together to raise women's voices to expand opportunities for all.
Popular in the Community