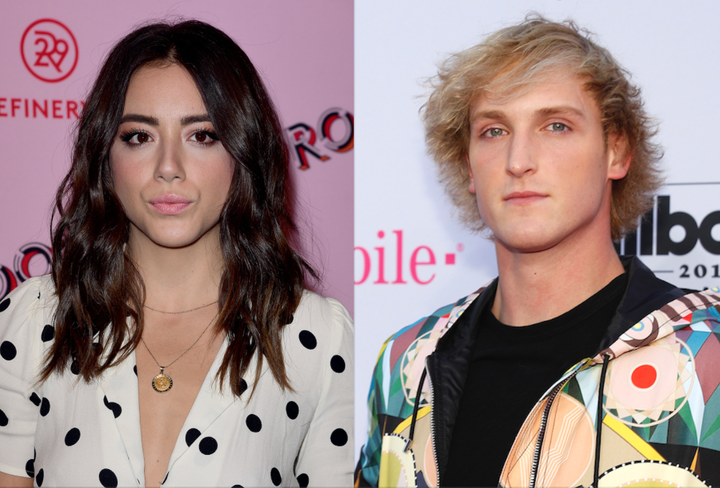 Controversial YouTube personality Logan Paul is back at work, and now he's also dating "Agents of Shield" actress Chloe Bennet.
Rumors have swirled about a possible romance between Paul and Bennet, who often interact with each other on social media, after fans spotted them kissing in one of his Instagram stories.
Bennet, who plays superhero Quake on the popular Marvel TV series, has played coy about Paul in the past, but confirmed they are indeed dating on Wednesday when a fan inquired about her relationship status.
Paul also addressed the rumors, seemingly refuting reports about the two dating in jest on Thursday.
The pair met on the set of the remake of the cult classic "Valley Girl" ― the film's release date was postponed due to Paul's YouTube debacle ― and have been linked together ever since.
"We woke up today and we were plastered all over the internet with pictures like this," Paul said in the video. "I'm very transparent. Chloe and I are friends, for sure. In my opinion, friends sometimes make out."
Bennet described the online reaction to their fledgling romance as "really mean and aggressive" at the time.
Paul added that "this puts us in a position where you're maybe forced to label what this is, but we don't know what it is. Long story short, is Chlogan real? I don't know. She doesn't know."
Bennet previously dated "One Tree Hill" actor Austin Nichols, but the two split after nearly four years together.