Comcast contract workers in Seattle are taking bad customer service to a whole new level.
Several residents in Seattle have complained that door-to-door cable service salesmen are making aggressive sales pitches that involve banging on doors, using threatening language and refusing to leave, King 5 News reported. Valerie Bauman felt so uneasy about the situation, she called the police.
"You don't have any right to put somebody in a position where you feel unsafe and threatened in your own home," Valerie Bauman told King 5.
She also turned to Twitter to share her experience:
Click here for King 5 News' full story.
Steve Kipp, Comcast's Region Vice President in Washington, apologized for the incident in a statement, according to King 5. "We are taking these complaints very seriously," Kipp's statement read, but it's unclear how much Comcast can do to resolve the situation. The allegedly aggressive intruders were contract workers and not Comcast employees. Comcast therefore said the workers may be difficult to track down.
Comcast's slip up aside, cable network companies have received a fair share of negative publicity in recent weeks. Star Trek actor Sir Patrick Stewart's experience with Time Warner Cable was so bad, he tweeted that he "lost the will to live." Carol Scott, another Time Warner customer in Los Angeles, was outraged when she received a bill for watching 17 porn films in four days. Scott contested the $154.65 bill, claiming she never watched the films. The cable provider only agreed to refund her bill once the Los Angeles Times began investigating the story.
If you think your rights are being violated by your cable service provider, the Federal Trade Commission can help. Click here for a list of laws and acts established to protect you against aggressive salesmen, credit scams and more.
Here are just 10 crazy ways customers have retaliated against bad customer service: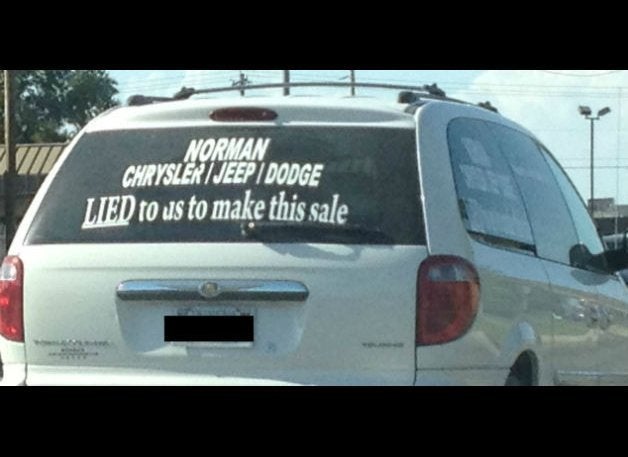 10 Ways To Retaliate Against Bad Customer Service