From ART BEAUTY LIFE blog (Original posting: Aging Fools.)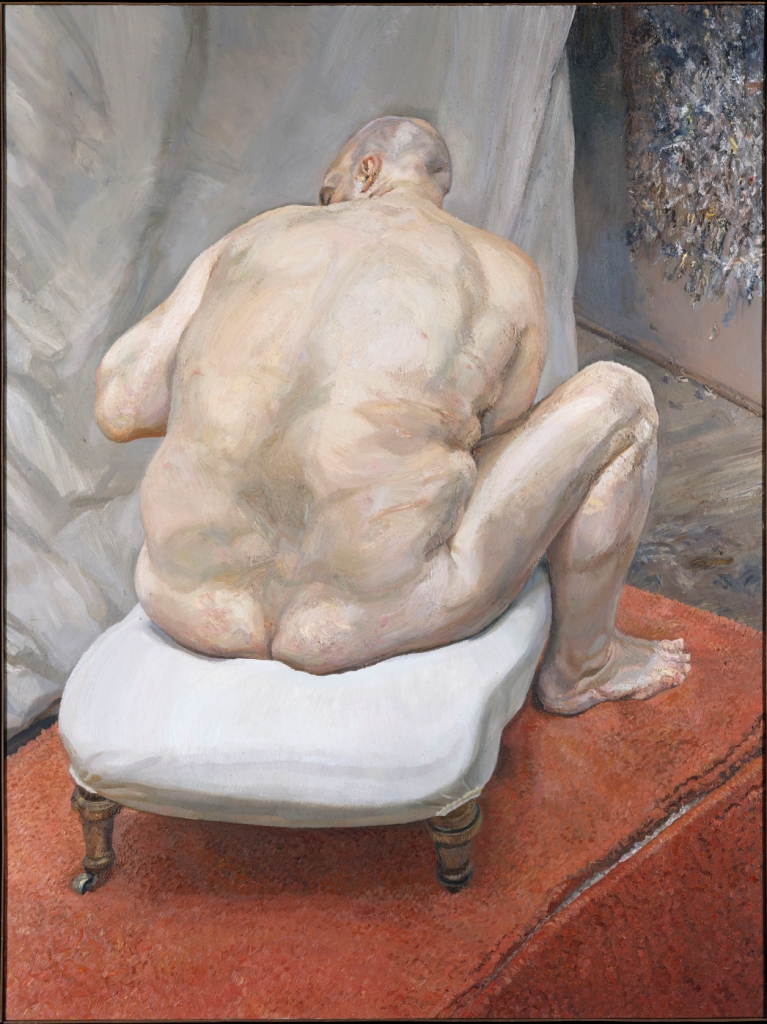 For ages, aging created contradictory attitudes: wisdom or deterioration? Bliss or burden? But regardless of potential differences in our opinions, one of a few things that we can be certain in this life is that we are aging. Given the inevitability of the fact, I wonder whether the "it's an enemy" attitude towards the process of aging, its meaning and assessment of our bodies serves us any good.
Recently visiting the Metropolitan Museum of Art, I bumped into the Naked Man by Lucian Freud, a contemporary artist that happened to be a grandson of infamous Dr. Freud.
And if you wonder how deep the preconception of aging is engraved in you by our culture, just try to give it up. Even for a minute. Because without that preconception, our bodies with wrinkles, hairs, saggy skin, fat and scars actually carry profound beauty that represents the process of living and thus aging.
So how is that we let a PhotoShopped picture of a anorexic model on an over-promising advertisement of some facial cream represent anything about aging? Aren't we aging fools?
Image credits: Lucian Freud (British, 1922-2011). Naked Man, Back View, 1991-92. Oil on canvas 72-1/4 x 54-1/8 inches (183.5 x 137.5 cm.) The Metropolitan Museum of Art, Purchase, Lila Acheson Wallace Gift, 1993 (1993.71) © The Estate of Lucian Freud
Also read Two Deaths in London dedicated to Lucian Freud's and Amy Winehouse's deaths.
Follow ART BEAUTY LIFE blog or on Facebook
REAL LIFE. REAL NEWS. REAL VOICES.
Help us tell more of the stories that matter from voices that too often remain unheard.