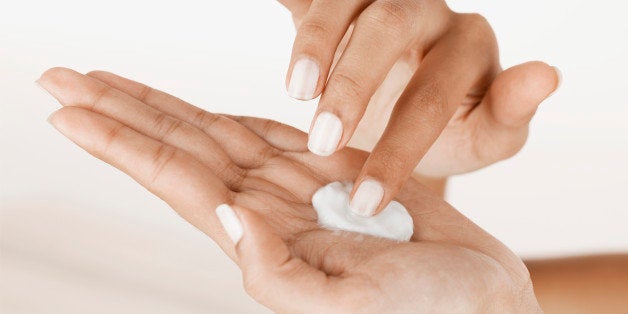 The telltale signs of aging not only include crow's feet and gray hair, but also older looking hands -- the kind of hands with skin that doesn't bounce back anymore when you pinch it.
How worried are people about aging hands? So worried that even Madonna apparently has been covering up her digits with fingerless gloves, according to Joan Rivers. "Believe me, you can hide a lot of things, but the hands always give it away," she told The Huffington Post.
For those not interested in getting a "hand lift," a 5-to-10-minute procedure that costs about $1,200, what else can be done?
We asked Dr. Lisa Chipps, a dermatologist and cosmetic surgeon in California, for her take on how people can have younger looking hands. Her top 5 tips are below. What do you think? Let us know in comments.
1. Establish a regimen sooner rather than later.
Your hands are the first part of your body to show serious signs of aging, and it's a problem that can start as early as your mid-20s. Most patients don't recognize signs of aging on their hands until their 30s or 40s, and the problem is that most people won't start changing their routines until they notice those signs appearing.
2. Sun/UV protection is by far the most important.
It's never too early to develop the daily habit of applying SPF on your hands. By using a broad-spectrum sunscreen you'll cover UVA rays and prevent aging signs like brown spots. Even in the car, slip on a pair of driving gloves for UV protection. If you're getting your nails done -- especially a gel manicure -- always apply sunscreen before exposing your hands to the UV lamps.
3. Lock in the moisture.
Keeping your hands well moisturized with thick hand creams -- particularly overnight -- can keep the skin on your hands looking healthy and glowing. If you're prone to hand dermatitis (redness, peeling, cracking skin), it's a good idea to minimize prolonged contact with water. In those cases, it's best to replace frequent hand washing with hand sanitizer gels.
4. Find the right products to prevent and repair.
For thin skin, ask your doctor about prescription tretinoin to reduce signs of discoloration or uneven skin tone. To enhance the thickness and radiance of our hands, products like growth factor serums are highly effective.
5. Explore your options for dermatologic procedures.
Volume loss shows up as very prominent veins and ligaments, but can be easily repaired with injectable fillers, which replace lost subcutaneous fat. Lasers can also be used to thicken skin and to soften or remove brown spots. There are many laser treatments available, so it's best to consult your dermatologist about what procedures might be best for you.
Related
Before You Go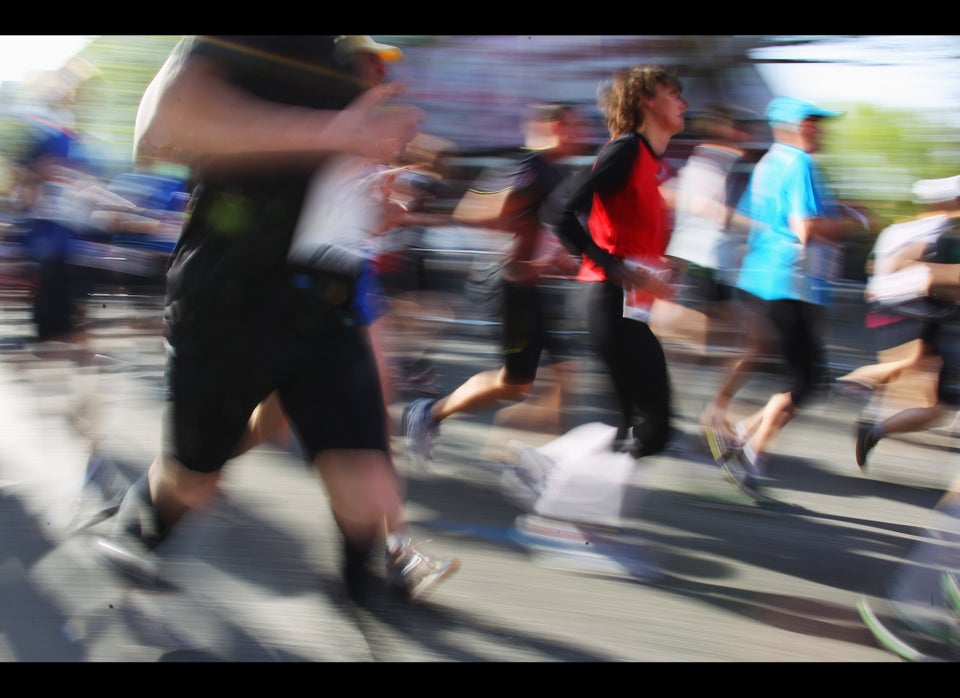 Anti-Aging Tips
Popular in the Community