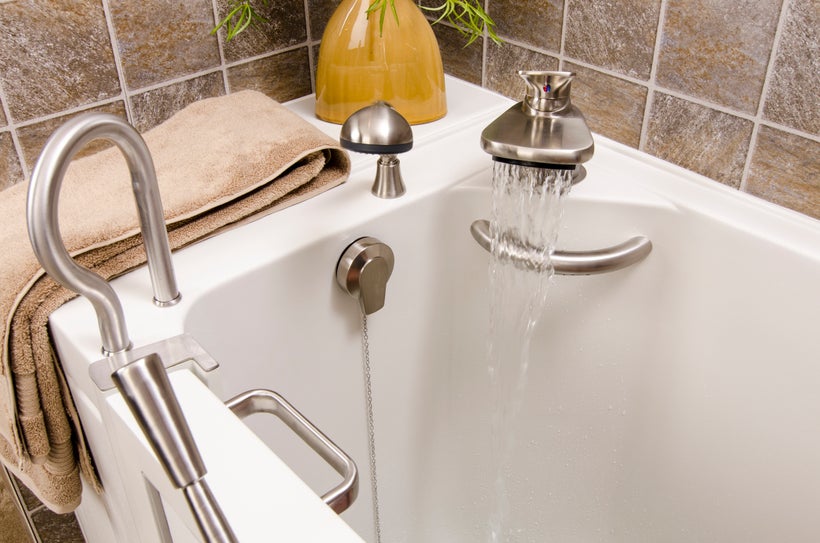 Each day, roughly 10,000 Baby Boomers turn 65. As the population of the nation shifts to an older demographic, research shows that many aging homeowners plan to remain in their homes and communities as they grow older. Use the following tips to prepare your home, or that of a loved one, for aging in place.
Perform a Safety Assessment
Perform an assessment of your home in order to develop a strategy for renovations. When you have a clear idea of the improvements you wish to make, you can create a budget for each project and even go so far as to set a timeline for making these improvements. The changes you make to your house may even complement your life there now. Make sure to address any major problem areas first.
Install a Main Floor Washer and Dryer
Consider moving your laundry room to your main floor to avoid walking up and down dangerous basement steps. That way this necessary chore becomes less of a hazard to your health. If you do decide to move your washer & dryer, make sure you have the appropriate plumbing and electrical set up in its new space. You might also need to get a pro in to move them for you, especially if they're in a basement.
Opt For a Main-Floor Master Bedroom
Transitioning to a first-floor master bedroom is another way to limit the stairs you must climb each day. Taking the stairs in the evening when you're tired or in the morning when you're still drowsy could prove to be a safety risk. By sleeping in a bedroom on the main floor, you can reduce this risk. If you dislike the idea of leaving your master bedroom, consider hiring a contractor to create a master suite on the main floor.
Invest in Bathroom Renovations
An aging-oriented bathroom renovation is a great way to add value and safety to your home. Consider installing a new toilet with a comfortable height and more wall grabs. A walk-in shower with a shower seat is another great addition to consider for your bathroom upgrade.
Choose Low-Maintenance Materials
Home-maintenance tasks like cleaning gutters or sealing decks become more difficult as we age. To avoid the need to paint your home, consider an alternative like vinyl siding. A brick patio rather than a wood deck also requires less attention. As you create your home improvement plan, be sure to include low-maintenance materials whenever you can.
Go with Easy Landscapes
You can reduce the costs of outdoor maintenance by opting for hands-off landscaping. Hearty perennial plants and no-mow solutions like hardscaping create an easy-to-maintain yard. Install a time-activated sprinkler system to ensure you don't have to water your plants or lawns on hot days.
Choose Safe Surfaces
Slick or slippery surfaces pose a risk no matter your age. Take steps during your home renovations to secure any loose carpeting on stairs and add non-skid pads to throw rugs. You can also replace some of those surfaces — tile, laminate, vinyl — with something more comfy and safe like carpet, where appropriate.
Install a Security System
Tech-savvy home security systems help seniors feel safe in their homes. Be sure to include an easy-to-reach emergency alert system in your security plan. You can also add other smart tech features to keep you safe should you fall or need assistance.
Conclusion
It's natural for people who love their home and neighborhood to want to remain in place as they age. By making changes now, you can ensure a smooth transition into your older years. If you have questions about how to achieve these changes, contact a qualified general contractor to help you develop a plan.
REAL LIFE. REAL NEWS. REAL VOICES.
Help us tell more of the stories that matter from voices that too often remain unheard.
This post was published on the now-closed HuffPost Contributor platform. Contributors control their own work and posted freely to our site. If you need to flag this entry as abusive,
send us an email
.