Imagine how exciting it would be to design a whole new system of care for older adults --entirely from scratch.
You'd be working with a clean slate, unencumbered by the temptation to retain old ways of operating, simply because "we've always done it this way."
You could look critically at existing systems with an eye toward adopting components that were worth keeping. But you'd have the freedom to turn your back on components that have caused more harm than good.
All of this may sound like a good topic for a groundbreaking research paper or a challenging graduate school assignment. But it became a very real endeavor this summer for a panel of U.S. experts, including myself, who gathered in Cleveland with high-level ministers of the Government of Taiwan.
The meeting was co-sponsored by the National Health Research Institutes of Taiwan, Republic of China and Case Western Reserve University, in partnership with the Benjamin Rose Institute on Aging. It was designed to help the Taiwanese ministers do exactly what I just described: create a system of long-term services and supports (LTSS) entirely from scratch.
Up until now, Taiwan has relied on family caregivers and hospitals to deliver services and supports to its older citizens. But the small island of 23 million people knows it is heading into uncharted territory.
In the next few years, Taiwan is expected to quickly become one of the oldest places in Asia. In anticipation of that milestone, Taiwan is working hard to address the serious challenges that will ensue when dramatic increases in its older population outpace its declining fertility rate.
Taiwan's Minister of Health and Welfare led a delegation that had come to Cleveland seeking our advice on how it might create a LTSS system that would be fully integrated with its well-regarded health care system.
We Americans were happy to oblige, because we understand that population aging is a global issue. While Asian nations will age much faster than the U.S., our "silver tsunami" will not be far behind. Clearly, this is a good time for global collaboration to meet a shared challenge.
Recommendations for a Strong Workforce
During my time in Cleveland, I gave our Taiwanese colleagues a host of recommendations based on the work that the LeadingAge Center for Applied Research has conducted for more than a decade. Most of those recommendations focused on building a strong workforce to staff Taiwan's new LTSS system.
I prefaced my recommendations with one admonition: Taiwanese ministers should not simply follow the American example. Instead, they should strive to do a better job than we have of strengthening the LTSS workforce.
I proposed creating an LTSS system, in both the U.S. and Taiwan, that:
Requires all caregivers -- including direct care staff, nurses, social workers and doctors--to have a strong background in geriatrics and gerontology.
Establishes and enforces strong training, education, certification and supervision standards that foster specific worker competencies.
Ensures that workers receive adequate pay, benefits and protections.
Fosters cultural competence among workers, supervisors and older adults, so caregivers from different nations feel welcomed and supported in all care settings.
Our team of experts made many other recommendations that are equally relevant to the U.S. and Taiwan care delivery systems. For example, we suggested that Taiwan's new LTSS system (and our own) should:
Provide care in a setting of the individual's choosing, with a clear bias toward care in the home. Reimbursement systems, service policies, regulatory strategies and educational efforts should all focus on supporting that goal.
Avoid constructing new buildings to care for the growing number of older people who need services and supports. Instead, a coordinated system of health and long-term care must focus on making better use of existing infrastructures and providing care in community-based settings.
Foster a team approach to planning and delivering care. This will require that all care providers share information about older persons so they can provide coordinated care across care settings.
Balance the perspectives of the acute and long-term care systems. An integrated system must feature coordination and communication between acute and long-term care settings and caregivers. But it must also work hard to preserve a non-medical, community-based culture that favors independence and autonomy over strictly controlled medical environments.
Focus on the person. Use formal assessments to capture what is most important to the individual. Make sure those preferences are reflected in and implemented through the care plan.
Involve families. Caregiver supports must be an integral part of the care plan for each older adult. Caregivers also need a way to access information and referral services that help them assess their situation, learn about available supports, and identify the choices they need to make.
Spend smart. A sustainable LTSS system will accurately assess an individual's eligibility for services so the government is not paying for services the person does not need. Once eligibility is determined, care planning and case management services can ensure that the individual receives the right amount of the right services.
Create an integrated financing scheme. Currently, Taiwan has a single-payer health care system and it is exploring the creation of a single-payer LTSS system. We strongly encouraged the delegation to consider a more integrated financing scheme that allows for easier integration of medical care and LTSS delivery at the person level.
All Americans should be watching closely to see how these recommendations play out as Taiwan creates and rolls out its new care delivery system over the next few years.
The lessons we learn from Taiwan can only help our own country transform its LTSS delivery system.
We desperately need that transformation. Without it, we cannot ensure that older Americans will receive the services and supports they need in the setting of their choice and in a manner that meets their personal preferences and improves their quality of life.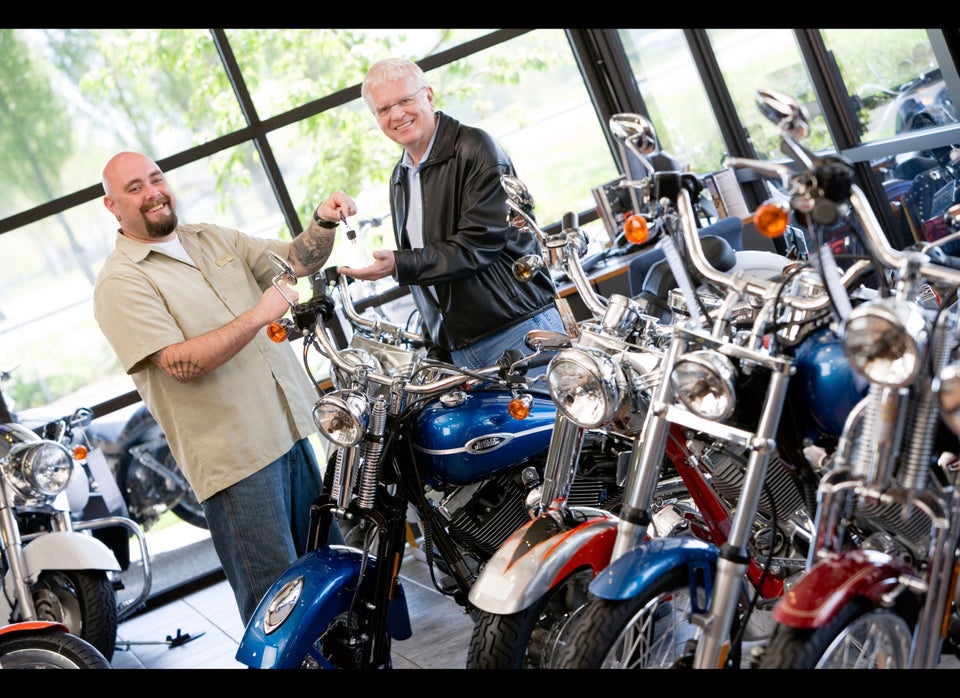 The Seven Myths Of Middle Age
Popular in the Community